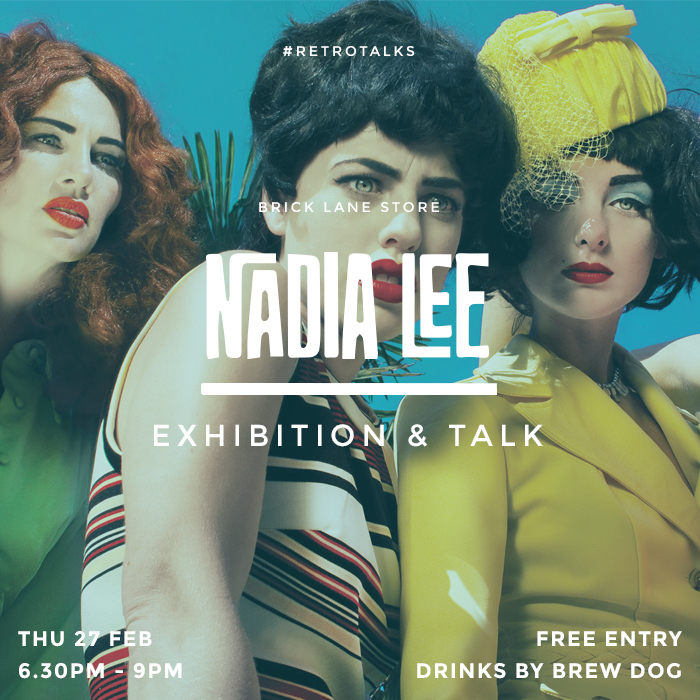 We are very proud and honoured to welcome one of our favourite and one of the most inspiring photographers of the moment Nadia Lee Cohen, into our Cheshire Street store on Thursday 27th February as part of our #RETROTALKS series.
Nadia who won the notable 'Taylor Wessing Prize' at the National Portrait Gallery, will be exhibiting an array of her stunningly colourful, bold and conversational images in store as well as talking to us about her work, style, influences and how to make it to the top of your game.
The London College of Fashion student is fast becoming the name on everyone's lips, heavily influenced by 1950's, 60's and 70's Americana, Cohen's work encapsulates everything about why we love vintage! A regular shopper of our Brighton store in Vine street, the partnership is like an American dream.
This talk comes as our post- Fashion Week retrospective and part of our series #RETROTALKS where we hope to inspire all up and coming creatives. Nadia creates such exciting works of art that it is often hard to decide whether to consider her a fine artist or a photographer- We believe she is both, and purely amazing! With collections entitled 'The Incident',' Hallow Heights', 'Legs' and 'Call Me' Nadia Lee has a skill that many could only wish to possess, setting a scene and inviting you in, much like you are there yourself in your own home, It's fabulously bizarre and we love it!
This evening guarantees to be a very exciting and informative event, with so much promise from such a young age, now is the time to meet and speak with someone who is just about to take the fashion and photography world by storm. Don't say we didn't warn you!
Music and Cocktails supplied by Brew Dog will get the party in full swing!
FREE ENTRY. OPEN TO ALL.
Thursday 27th February. 6.30PM. 110-112 Cheshire St, London E2 6EJ