It's bold, it's colourful and it's the most creative look of S/S14! But our love affair between fashion and art is no new phenomenon. Let us take you back... back to before the introduction of psychedelia and before organic forms of nature took hold, back to the early 1960's and what was arguably a heyday for fashion meets art!

Stepping over the previously dominant fine art movement was Pop Art. Born in Britain in the mid 1950's and later in the U.S, it was influenced by popular culture, film and consumerism. Enter the likes of Campbell and his soup can, plus Warhol with his Monroe canvas. But it was the latter that truly brought the union between the paintbrush and fashion as he began a career in fashion illustration. It was a movement which became a part of a young 'swinging London' and had a hand in the spreading of a celebrity culture which dominates the fashion market today. Notably, Yves Saint Laurent took inspiration from graphics such as this with its Mondrian dress at the beginning of the decade.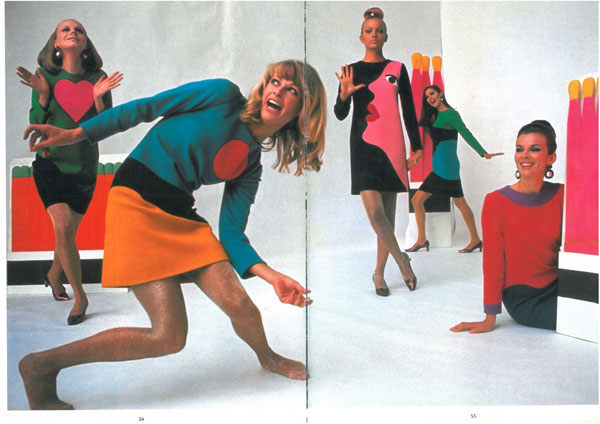 Yves Saint Laurent Images of Design by Marguerite Duras 1958-1988  
Then there were the monochrome illusions and panels of contrasting colours which made up the Op Art movement. The term was coined in 1964 by Time magazine and complimented the bold shapes of the mods, helping to create the London Look in the early 1960's. Bridget Riley's dazzling black and white paintings triggered an 'op art' fashion craze which, when applied to fabric, created a whole new illusion!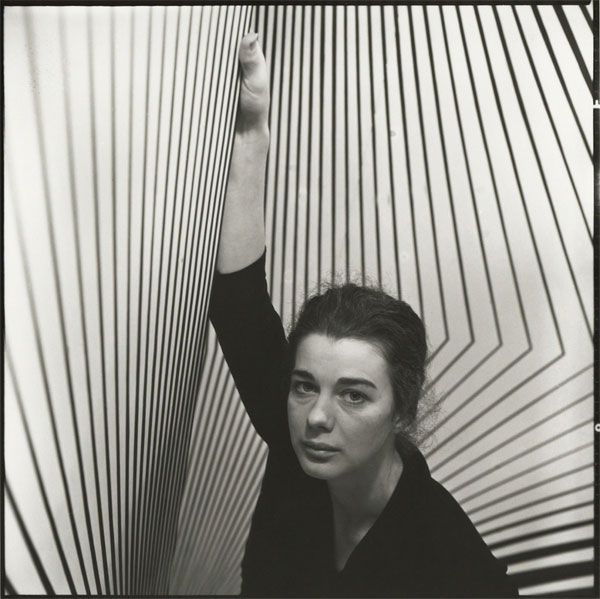 Bridget Riley, 1963  
Today, there is no shortage of Roy Lichtenstein logos emblazoned across t-shirts and a plentiful of designers such as Jeremy Scott and Versace who still take influence from these movements. For S/S '14, Chanel saw models carrying notebooks nonchalantly under their arms like accessories while Celine models donned the Barssai graffiti print.
Can't afford Celine? Need a little more skinted rather than minted? Check our selection of vintage masterpieces... Shop Art Attack!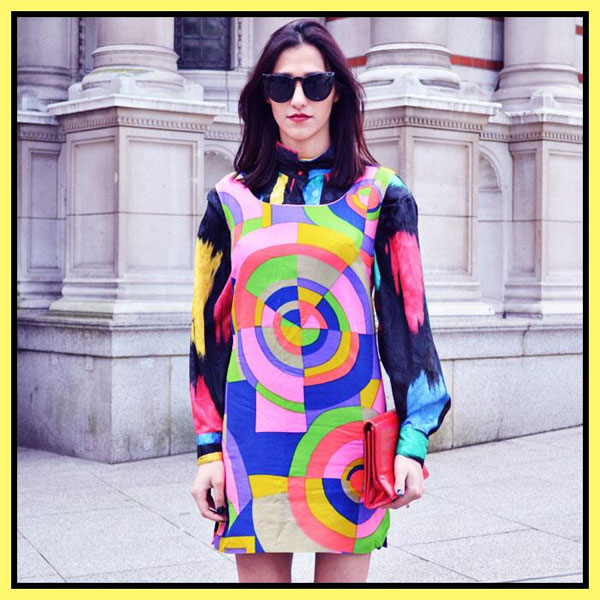 Vogue.co.uk- Celine, S/S '14  
Beyond Retro Dress: £28!