Bellissima! Fashion Week has gone down south to the sexiest city in Europe: Milan.  Away from the wackiness of LFW, the focus is now all about glam, pazzaz and all things OTT.  Milan Fashion Week thrills the masses with the biggest names in the industry and the most luxurious of brands. From Dolce & Gabbana to Gucci, Valentino to Prada and Versace to Cavalli; these are the big guns.  The trends depict Italy's personality with bold, colourful prints combined with impeccable tailoring and sexy shapes. This week we've (surprisingly!) gone retro, harking back to the Milanese '60s where Pucci reigned as king with kalediscope patterns like little beauty.  We love this dramatic maxi dress and cute accessories.  For bold pieces like this, be sure to harmonise the shapes and stick to funky curved accessory details and pair with white go-go boots.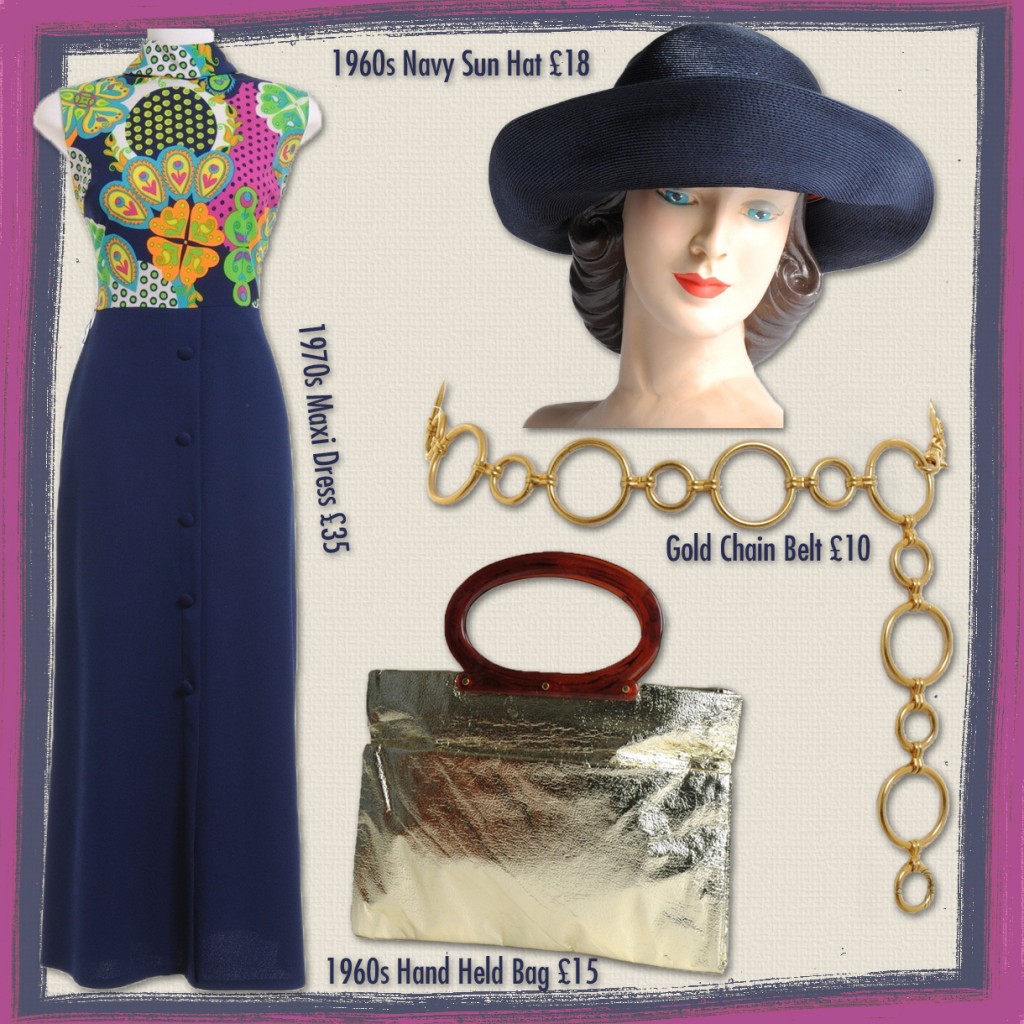 Get the look online:
Hats | 1960s Bags | Belts | Maxi Dresses
For something more tailored, go for our blouse and trouser combo with a fruity colour pop.  Designers such as Jil Sander and Karl Lagerfeld at Fendi created the colour blocking trend last season that is still a phenomenon look this time around.  Simple brogues are recommended erring to the overkill side.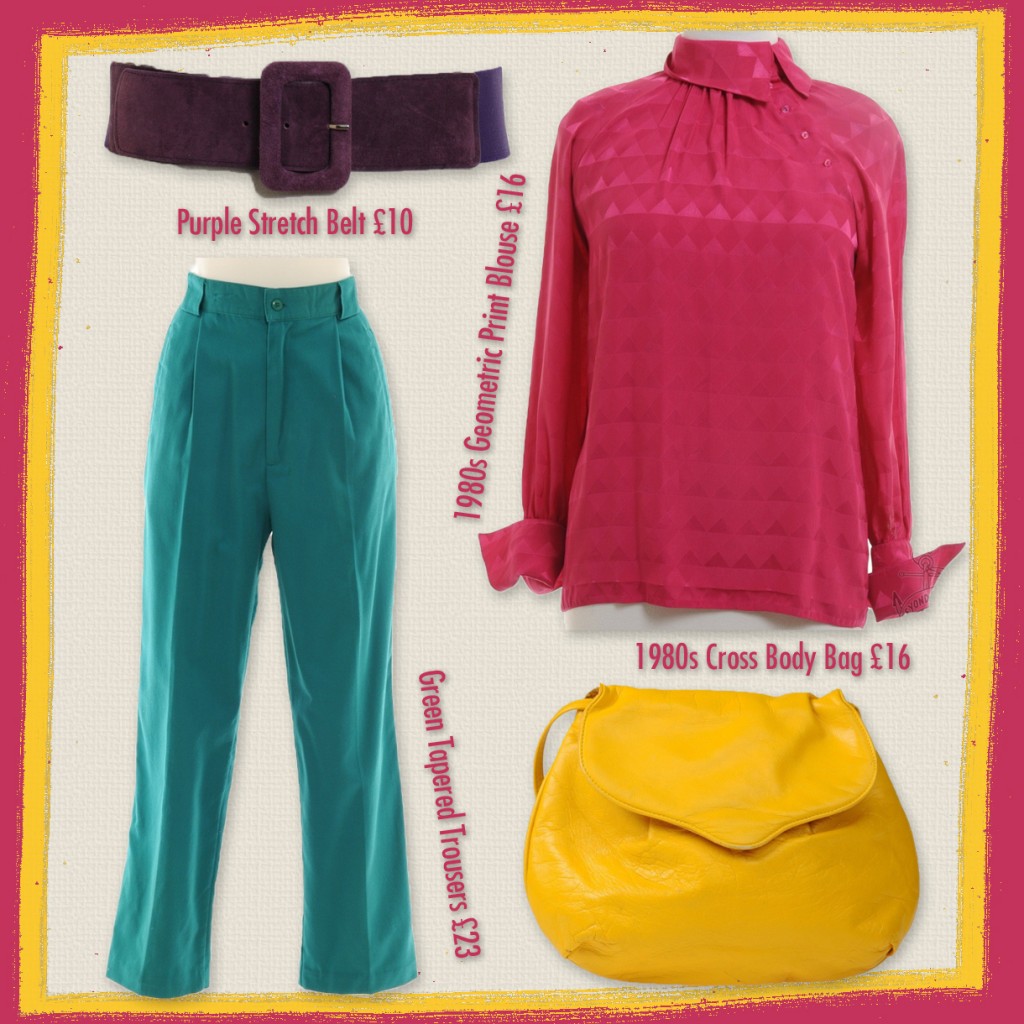 Get the look online:
Trousers | Cross Body Bags | Belts | Blouses
Our final suggestion is this heart-stoppingly gorgeous day suit that arrived this morning.  We are literally lost for words with this; it is SO beautiful.  We can just see Sophia Loren strutting in this with thigh high boots and a fabulous tan, maybe even on a Vespa…  Stereotypes aside, this Versace inspired belt is pretty groovy too…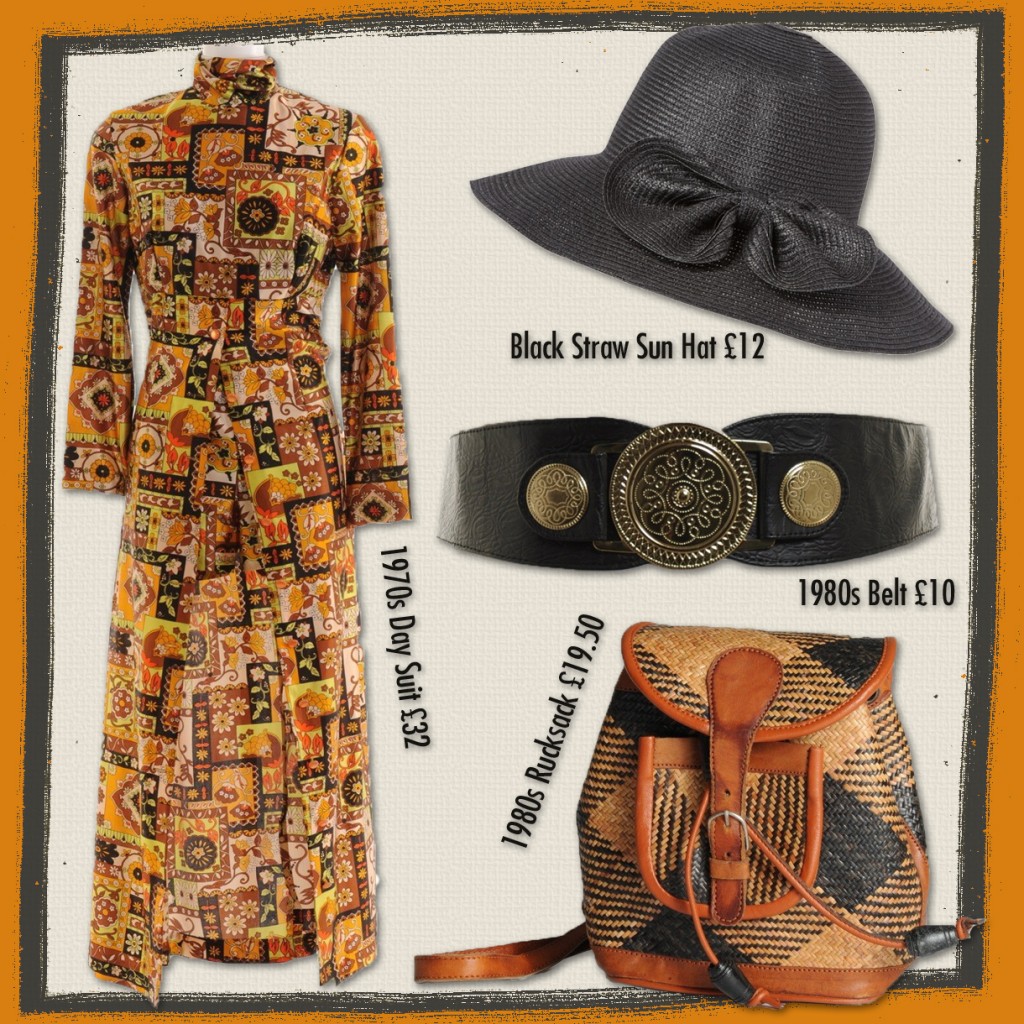 Get the look online: