Each week we interview inspiring people from a wide variety of industries, but recently we have turned to our very own Beyond Retro staff heading up Cheshire street! We ain't your ordinary retailer; our stores are run by talented and creative individuals who have a passion for the sartorial splendors of times gone by. Ever wondered what these cool cats get up to after work? From stylists to photographers and everything in between, our stores are like a who's who of East London creatives.
Enter, the latest addition to our team- Press Office Intern, Lydia.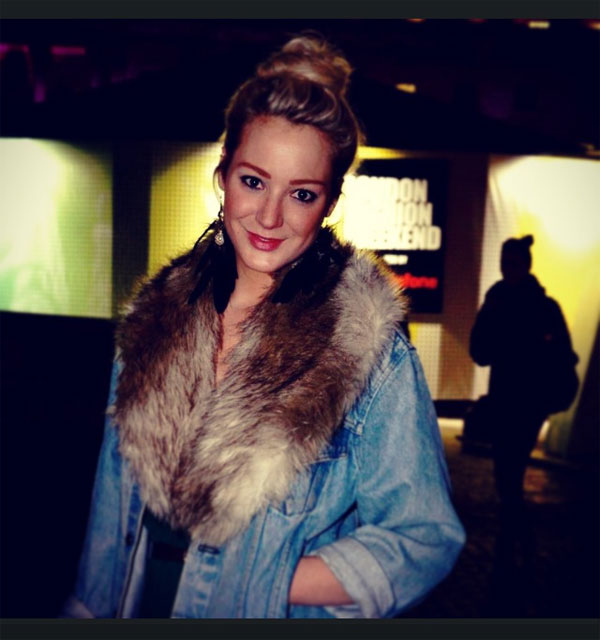 I am a recent Masters graduate from the London College of Fashion where I studied the History and Culture of Fashion. My personal works at LCF were diverse and ranged from the exploration of subcultural styles of the 1980's, to the modern uses of corsetry, to the social impact of using transgender models in fashion advertising.
I chose to study Fashion History and Culture after studying an Art History degree. I'm basically obsessed with imagery and looking at the way cultures and societies move and reflect themselves aesthetically. History plays a huge part in this, as does religion, politics, the economy, music and film. You can understand a lot about a culture simply through observing the clothes they wear!
At present I am interning in the Press Department at Beyond Retro where I get to work with the most fantastic vintage clothing every day and write about fashion history for the blog.
What's the most interesting/unusual job you have worked on?
Whilst I was studying I also worked closely alongside fashion photographer Anthony Maule as his creative researcher and trend forecaster.
My favourite project that I worked on was an editorial for Carine Roitfeld's CR Fashion Book. The idea for the shoot was that it was about a young Scottish girl who runs away to India and goes through a transformation after falling in love! It was great fun researching Indian colonialism and coming up with ideas to stylistically merge Scottish and Indian references. It turned out to be a very visually dramatic shoot.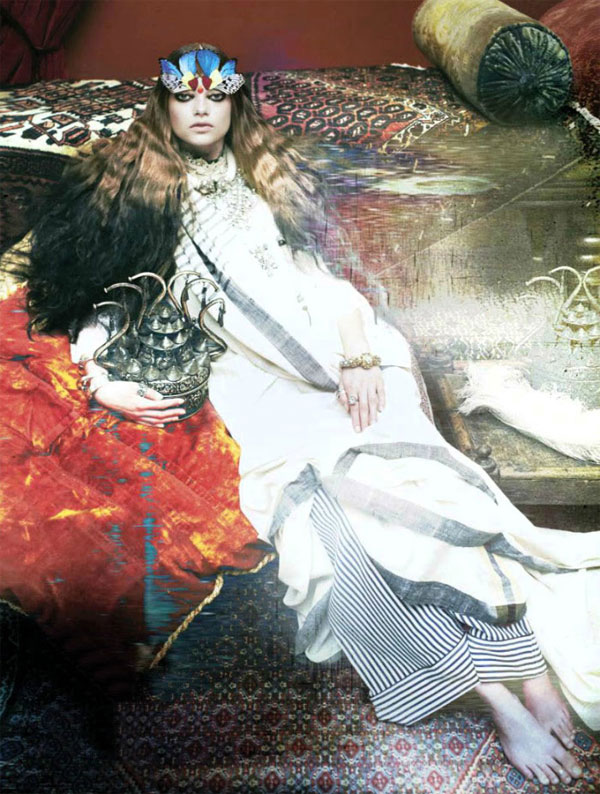 Who are your fashion icons?
The ultimate 60's siren, Bridgitte Bardot because she consistently looked simultaneously disheveled and sexy. Her style was so understated and effortless but always chic and cool.
Also probably Alice Dellal, mainly because she clearly has a lot of fun with what she wears, but also because I don't know anyone else who could pull of that goth/punk look whilst still managing to maintain such class and femininity! She makes me want to throw caution to the wind and cover myself in tattoos... Except I would never pull it off!
Top tips on how to shop/wear vintage?
Tons of people say that you should have a clear idea of what you're after before going vintage shopping, but I think the absolute opposite! Go in open minded and try on fun things that you wouldn't normally wear. My best vintage items were bought on pure impulse.
In terms of wearing vintage, be sure to mix up your outfits with old and new. If you're dressed head to toe in an eclectic vintage mix you may end up looking like a bag lady or a Grayson Perry wanabe. Unless that's precisely your aim... in which case go for it!
Do you have a favourite decade of fashion?
It would have to be the 1920's. A time when women were fighting for the vote, fighting to be recognised and fighting for freedom from the restrictions society had placed on them. Everything in culture is reflected in fashion and if you have a look at what women were wearing just a few years previously it was clear that something dramatic was happening. Women were chopping off their long locks into boyish bobs and donning loose, straight dresses that created androgynous silhouettes. The main thing was ridding themselves of their corsets, which was something considered highly indecent at the time. The act reflected their emancipation from social restrictions in general and was a powerful statement! It was obviously going to take more than this to gain equality but it was definitely the beginnings of change. As Vogue fashion editor Dianna Vreeland stated, 'You can see the approaching of a revolution in clothes. You can see and feel everything in clothes'