Each week we interview inspiring people from a wide variety of industries, but this week we have turned to our very own Beyond Retro staff heading up Cheshire street! We ain't your ordinary retailer; our stores are run by talented and creative individuals who have a passion for the sartorial splendors of times gone by. Ever wondered what these cool cats get up to after work? From stylists to photographers and everything in between, our stores are like a who's who of East London creatives. Enter, Bea...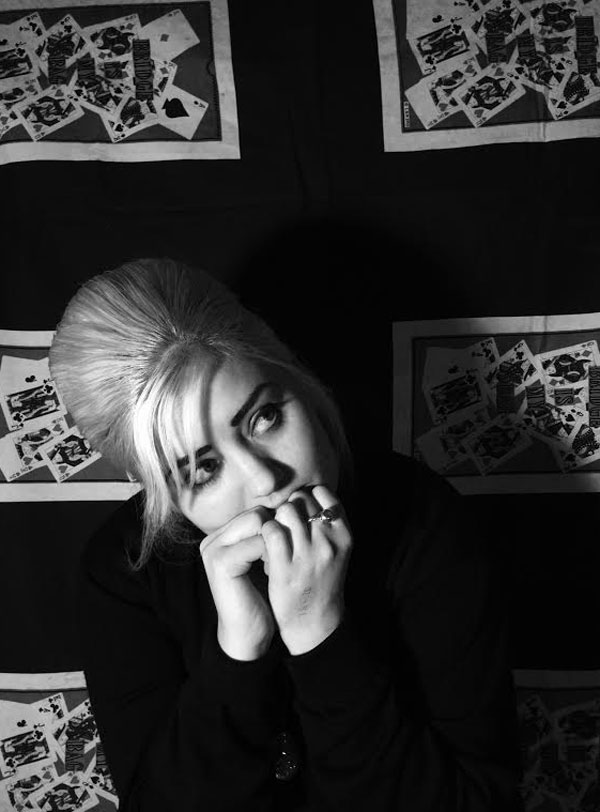 My name is Bea Starr Dewhurst. I'm 23 and from South East London. I started at Beyond Retro in May 2013 as a store supervisor and interned at the archive. I was given the title 'Vintage Specialist' at Cheshire Street, and I recently received the promotion to Archive manager. I do this alongside my original position as Store Supervisor. I also write a small weekly feature for the BR blog, 'What's Bea Found?'. My heart belongs to vintage clothing, analog photography and my ever-growing vinyl collection. Outside of Beyond Retro, I snap photos of bands and style various projects shoots including music videos and editorials.
How did you get into that job? 
At the age of 14 I began assisting the stylist Lotta Aspenberg after meeting her at an event  through various discussions she realized my ambition. Lotta showed me the real depth of the fashion industry and I instantly fell in love. I built up a fantastic portfolio through my assisting including a great D&G shoot with Bryan Adams, various Levis campaigns and one of the last editorials using Alexander McQueen's final collection. Alongside this I was shooting bands and was asked to do some small live features for The Fly and other music magazines. I enrolled at London College of Fashion and continued working for Lotta until late 2007 when she moved to Europe. Whilst assisting, I met many other people in my own position (mainly photographers) who wanted to collaborate with me. As I was taught by a highly talented stylist, I transferred these skills to help move around the industry. From this I had work published in such magazines as Dazed and Confused and Vice and work continued to come in from there. I finished my first year at LCF, took a year out to work with numerous bands and style various shoots, and then finally enrolled at UCA Epsom. I found through my second year that higher education wasn't for me so I left my degree behind and started working back in retail. Throughout all of this I have always had a 35mm, 120mm or Polaroid in my bag. The most recent work I have done is for Neils Children's new release Serial Music Vol.1 on Blank Editions. Prior to this, I created the art work for their last single 'The Highs and Lows'. I will also be working with Syd Kemp, styling for him again his second music video. Later on this year I will be styling my second in a conceptual musical series with photographer Dean Belcher.
What inspires you? 
I'm greatly influenced and fascinated by subculture from the late 40's to the mid 70's. I think that has had the main impact on the way I dress, the books I read and the records I buy. However with work I find my main inspiration comes from the people around me. I'm lucky enough to have some very talented and creative friends who are all very observant and encouraging. There are musicians, artist, technicians, writers and designers. Each person brings something new to the table and is always looking for new ideas themselves.
3 things everyone should have in their wardrobe...
For Women –
1. Black Ballet Pumps
2. A good pair Capri/cigarette pants (navy or black).
3. A Bretton top.
For Men –
1. A good pair of dark denim straight leg selvedge jeans.
2. A Bretton/Stripey T-Shirt.
3. A smart pair of penny loafers (polished and regularly re-heeled).
Flickr: https://www.flickr.com/photos/beabop/
Instagram: @beabop