I'm Sophie Evans, I deal with new faces and scouting here at M+P Models! Its my job to scout girls, organise shoots and build their books.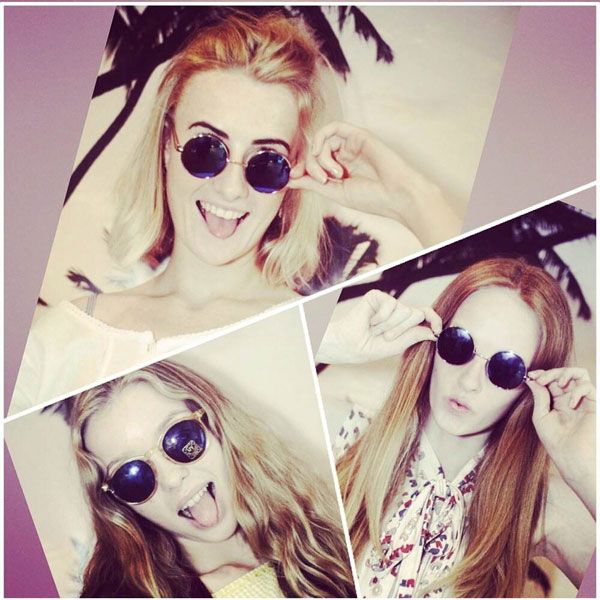 Photography: Sophie Mayanne
Tell us about any up and coming projects/ work or events we should be looking out for? 
The most exciting one we have going on at the moment is obviously our scouting competition we have organised for your lovely selves at Beyond Retro, as well as the lovely team at Headmasters!
Contestants enter by sending in a selfie on instagram with the hashtag #MandPose or they can apply online by going to www.catwalkclub.co.uk
The 2 winners will get to be the face of Beyond Retro and Headmasters!
The 40 finalists will also be invited to our Catwalk Club event at the Drury Club in Covent Garden where they will have their makeup, hair and clothes styled by relevant professionals.
Our top models (who have experience modelling for brands like chanel, burberry, celine) will also be their to advise the girls. It will be a fun day with music, food and drinks.
How did you get into that job? 
My friend told me they were looking to recruit a full-time intern on a 3 month basis. I've always been attracted to the exciting, fast-paced environment of a model agency so thought I'd just give it a go. Programs like The Model Agency might have also influenced my decision….
Describe your own style 
I'm not into anything too girly/floral/floaty. I like a simple style with a boy twist– also, mainly dark colours – grey/black/blue (probably down to having a v. pale complexion)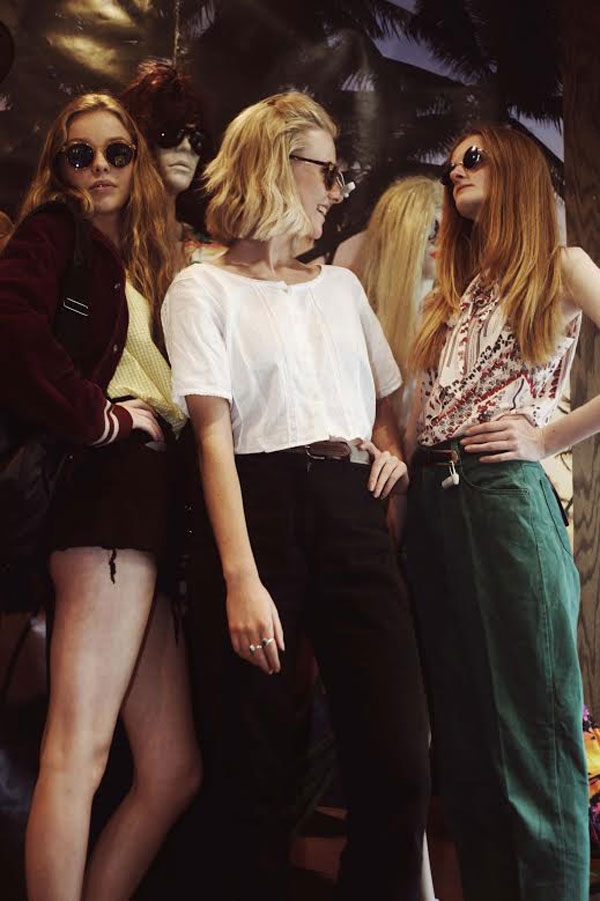 Photography: Sophie Mayanne
Who are your fashion icons?  
Present style icons I'd say Chloe Sevigny, Angelina Jolie or Suki Waterhouse.
From the past I quite liked Edie Sedgwick, her oversized earing aren't very me but they always looked pretty sexy!
If you could dress/shoot/make up, who would it be? 
I think a fair bit of The Only Way is Essex cast might need a good re-style, maybe Beyond Retro can make it happen?
Do you have a favourite decade of fashion?
I quite liked the 60s.
What advice would you give to someone aspiring to work in your field?
Buy a good pair of trainers and learn to be ruthless!
What are your top 3 tips how to wear  vintage?
I always find natural makeup and lazy hair works best with vintage clothes. I like the effortless look- much to the despair of my boss who once sent me out to buy a new jumper.
Photographer: Sophie Mayanne 
Enter the M+P Model Search- HERE
Read more Meet the Professionals- HERE