In the build up to the much awaited launch of HOT HOT magazine this Friday, we got chatting with the team! For our first installment, let us introduce you to styling guru, Vix. 
I am Vix Adams, Contributing Men's Fashion Editor for HOT HOT magazine and Freelance Fashion Stylist for Celebrities, Editorials and Commercial clients.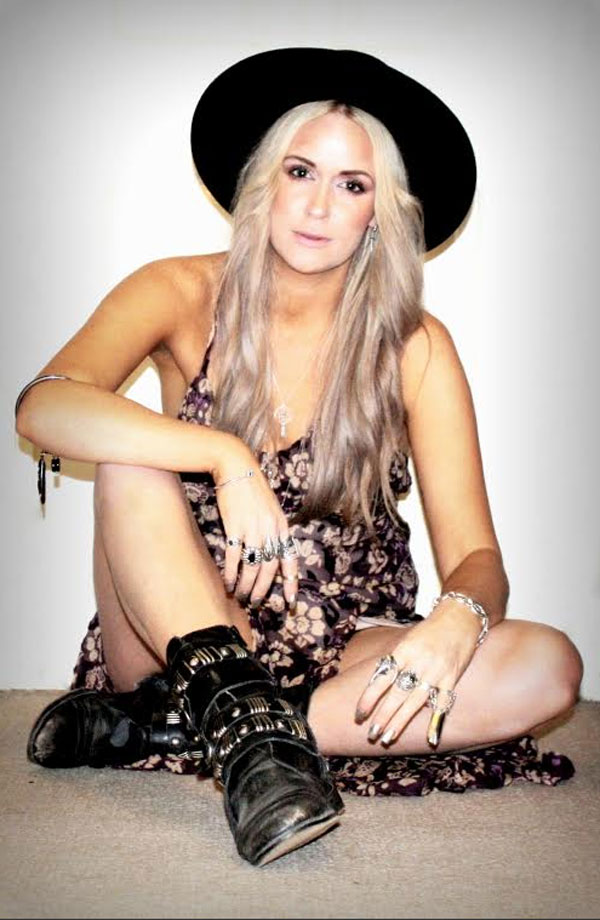 What made you decided to take this career path?
I began working within the fashion industry over 10 years ago, initially in retail management then into Visual Merchandising and Window Dressing. I then moved into Personal Shopping, but I knew I wanted to be in a more creative role so becoming a Fashion Styling was a natural progression. I was always aware of trends, and fashion was all I knew, it was my hobby way before it was my career.
Where do you get your inspiration from?
I get inspiration from everywhere. I love people watching, music is the obvious one, movies. I just got back from New York which always gives me a lot of inspiration as it's got a totally different vibe to London. Past eras inspire me, like 90's grunge. I think it's always important to look around, take lots of pictures, hence why Instagram can be great inspiration for some people.
What do you most enjoy about your area of work?
It's great that every working week is different, you never know what job you will do next and it always brings new challenges. I love the freedom it gives you to push boundaries creatively and think outside the box. I love the variety of people you meet on every job, from people in PR, photographers, make-up artists to celebrities who you build close working relationships with over time. It definitely helps to be a people person.
What's the most interesting/unusual job you have worked on/ celeb worked with?
By far the most interesting and fun job I have done was styling the music video for 'Love is on the radio' with McFly. It included mini-me versions of the band featuring children, dogs, fire eaters, line dancers, roller skaters, contortionists,  you name it and the video had it in. It was definitely one of the most fun day's work I have had, which always produces great results when the cast and crew are all bouncing off each other's energy.
What inspires you? 
I'm always inspired to do bigger and better . I always say if you know better you can do better. I think it's so important to never get comfortable or complacent, always strive to make you next shoot better than your last. I'm always inspired and excited to work with new clients on new ideas, and see the inspiration come to life in print or on the catwalk or in a music video. Its very satisfying and drives you to want to do more.
What advice would you give to someone aspiring to work in your field?
Never give up, be prepared to work a lot of hours for free for a long time! Build up your knowledge, experience and contacts within the industry by putting yourself out there and don't be afraid to push fashion boundaries. Always be punctual and leave a positive impression on all that you work with, the fashion industry is surprisingly small. Probably the biggest tip I can give is never leave the house without your camera phone and an notepad, it's so important to be organised, I find myself writing tonnes of lists everyday.
Who is your favourite person in your field?
When I first started I really admired Vogue Fashion Stylist Grace Coddington, I still do ofc ourse, her work is iconic. But right now I'm loving Ainsley Hutchence. Her recent wedding to her equally cool hubby was so rad, her work is raw, it has no rules, limits or boundaries and its really inspirational.
Describe your style of work
I wouldn't like to think I conform to a particular 'style' of work, I think its important to be extremely flexible in this field. But I guess anything unusual, I have a weird obsession with skulls and grunge so I guess its natural for that to be echoed in my work somehow.
What drew you to Beyond Retro?
The last time I was in there pulling pieces for HOT HOT magazines menswear editorial featuring Billy Huxley, there were some fab vintage pieces and strong hats, I love a good hat! Its great to find unique vintage pieces that will complete a look that you simply can not find on the high street.
What's your one golden rule or piece of advice to make it in your line of work?
You have to be very self motivated and believe in your talent. It takes time in this business to build up contacts and clients, but it will happen…never give up!!!!!
Website address: www.vix-style.co.uk
Twitter: https://twitter.com/vix_adams
Instagram: http://instagram.com/vix_style
Contact details: vix-style@hotmail.co.uk
HOTHOT magazine will be hot of the news stands as of March 28th!