In the build-up to tomorrows HOTLY anticipated launch of HOT HOT magazine, we got chatting with the team! For our second instalment, let us introduce you to Editor-In-Chief himself.  
I'm Tomo Kembery and I'm the Editor-In-Chief and Creative Director for HOTHOT Magazine, 
print and digital.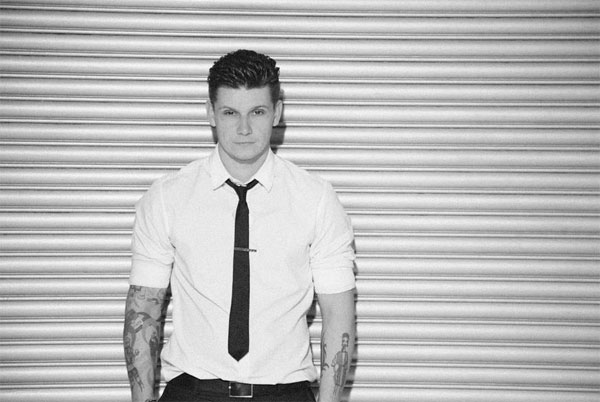 It's my job to come up with all the creative concepts for each issue of HOTHOT Magazine that goes out to 100,000 readers each month. This could be anything from coming up with photo shoot ideas for fashion collections, events concepts to general design and creating an identity for the title.
Above all, I'm the person that signs off every single page in the magazine, so I'm responsible for bringing all the content together for each issue, after submissions from the HOTHOT army of writers, stylists and photographers.
What made you decided to take this career path?
When I was 18, I worked as a session hairstylist assistant on photo shoots, and this quickly lead to me becoming more and more interested in the media world. I was quickly becomingobsessed with magazines and digital content and by the time I was 19, I was already running my own magazine.
Where do you get your inspiration from?
My baths! Might sounds crazy but I think everyone should have a certain place in life they go to clear their mind/ or fill it in my case. For some people, this may be for a run, or a walk in the park; but for me it's having a bath! IN THE DARK! I just totally float away into a world of imagination and ideas. I try not to be too influenced by what other people are doing, so to stay ahead of the game and keep my ideas fresh, but in general I get excited by film and travel.
What do you most enjoy about your area of work?
Seeing the results. I find it really rewarding when we have created something that can influence someone's decision in life. At the end of the day, my job is to feed people good information on topics in the most exciting formats possible. I also get really excited about events, and I love it when the magazine is putting on amazing experiences for people to come too, whether it be a dinner or a party….the endless nights of production fuelled by Red Bull are hard work. But when you see the magic come to life and people enjoying themselves because of something you have created, it's a feeling I can't explain.
What's the most interesting/unusual job you have worked on?
I once photographed McFly at a strip club… it was quite funny to say the least. I can still remember their faces when the strippers walked on set. Or shooting on the roof of a 60 story building in Brazil, that was really surreal.
What inspires you?
Andy Warhol for his creative flair and seeing the world differently from how other people see it. Baz Luhrmann, the Director for is imagination in production. Photographer Tim Walker for liking over-sized objects like me. And Richard Branson, for his passion in business and for succeeding even after losing everything. That man has bounced back and become a massive success. When people say you're doing too many things at once to me, I just say,"Look at Branson".
What advice would you give to someone aspiring to work in your field?
You need to eat it, sleep it and breath it! If you are not willing to put in the hours then don't bother!
Who is your favourite (person in your field) and why?
I really love David Lachapelle (Photographer) who really likes to push the edges when it comes to colour and action in his work. He has shot some of my favourite people in ways you can only dream of, and I find this a total inspiration.
Describe your style
Generally, I'll come up with an issue theme, this can be based around current trends or just something I feel is relevant. I then send out my staff to report and bring me back ideas. These ideas are then finalized and we all then go to work, putting the issue together. I'll come up with the creative direction, put the pages together with our Art Director and then off it goes to print and turned into a digital copy. Some sort of process for the event ideas I come up with too.
What drew you to Beyond Retro?
The head fashion editors have always worked with Beyond Retro, it's a key vintage brand that completes all kinds of looks, especially if you're looking for a unique item. I'm always surprised to see what's coming into the fashion cupboard next! And they do an amazing coffee down at the café.
What's your one golden rule or piece of advice to make it in your line of work?
Never never EVER give up! No matter how many times you are knocked down, or you can't eat because you're so poor or someone is being a fashion bitch to you… just get on with it and you will be rewarded.Those on the way up will always trample on the ones on the way day… so do one!
Want to meet the rest of the team? Stay tuned! Can't wait? Then check our interview with Menswear Editor and styling guru, Vix Adams- HERE!
Website address: www.hothotmag.com
Twitter: @HOTHOTmag / @TomoKembery
Instagram: HOTHOTworld
Contact details: tomo@hothotworld.com