Swedish born, Johan has lived in London for 8 years. An established mixologist having worked in some of the most prestigious bars and hotels in the world, Johan's love for smart dress and male grooming turned from a passion to a very successful business idea.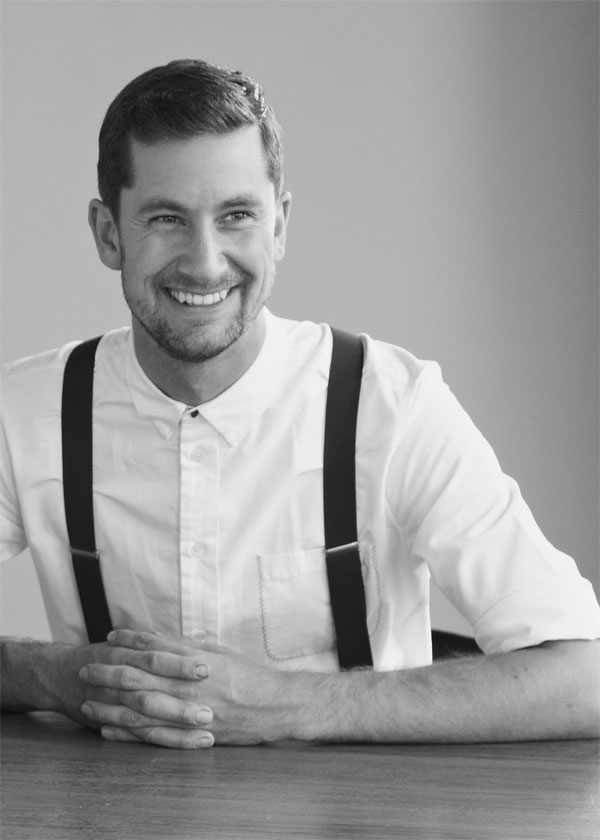 My name is Johan Ekelund and I run an online accessories business.
How did Sharp& Dapper come about?
Sharp&dapper was conceived when we found a gap in the market; the need for accessories for the modern man. We provide oft overlooked accessories tailored to men who wish to distinguish and refine their appearance.
What products do you offer?
At the beginning we only sold 'Shirt Stays' but decided to grow our range as demand grew! Enter Socks and Braces. For the third update we also added Undershirts, Ties, Bow Ties, Pocket Squares, Armbands, Collar Stiffeners  and The Tie Thing to the range. We are constantly looking for new inspiration and our ranges grow around every six months.
You are a very dapper chap, you clearly live by your own rules! How would you describe your style?
I love to dress up and accessorise by using understated products. Classic and timeless would  probably be the words best used to describe my style.
Who are your top 3 best dressed men of all time?
The first man I can remember noticing and wanting to dress like might be a bit of a surprise but it was actually Basil Fawlty. Aside from my granddad, it would also have to be Steve McQueen, that man looks good in anything! Also David Beckham, when it comes to dressing up not a lot of men look as good as he does! Honorary mention to Tom Ford.
What are your top 5 tips for Dapper dressing to help other guys out there wanting to smarten up their look?
1- I often walk around in the city of London and one of the things I always notice is, shoes. Men make an effort by getting nice suits but it is often ruined because they don't put any interest in style of shoes or because they don't look after them.
2- Shirts. Tuck them in and use Shirt Stays to keep them in place.
3- Ties. Pay attention to your ties and what knot you use. Four in hand or a half windsor are the only knots you need to know. A big knot will bring unnecessary attention to the big ball of fabric that will sit underneath your jaw.
4-  Pocket Squares. A PS is a great way of exhibiting your individualism.
5- Braces. Alternative to wearing a belt. A great way of keeping your trousers up without having your trouser waist clinching. These aren't just for stock brokers and bookies from 1980's movies.
We don't recommend dropping your pants in the street to show off your new Shirt Stays, so instead let your friends know they can get the look at www.sharpanddapper.com!
Facebook: www.facebook.com/sharpanddapper
Twitter: www.twitter.com/sharpanddapper
Instagram: www.instagram.com/sharpanddapper
On that Note... Fix up look sharp: Want some vintage wears to sharpen up your look? Take a look at this spruce selection of images for style inspiration!
Photographer Sarah Gawler called upon Beyond Retro's Kevin, buyer/project coordinator, to style and star in this shoot aimed at breaking the conventions surrounding men's wedding attire, using no small number of our own items to do so! Far from the traditional military uniforms worn by the royal family for Kate and Will's getting hitched, this is all about encouraging grooms to dare to be different and choose an outfit that reflects their personality rather than formal expectations. What do you think of the looks? Take a peek at the pictures below and be sure to check out the full shoot here.