True style is hard to find, but not where this gal is concerned! With a penchant for all things vintage and bohemian, Sara is a perfect Beyond Retro fit. So, we had a question or two to put to this stylish woman, and here we have our interview... but be warned... you WILL get wardrobe envy.
Check the site this Friday for the launch of our LFW trend shoot with the woman herself!
Here's a taster of what's to come...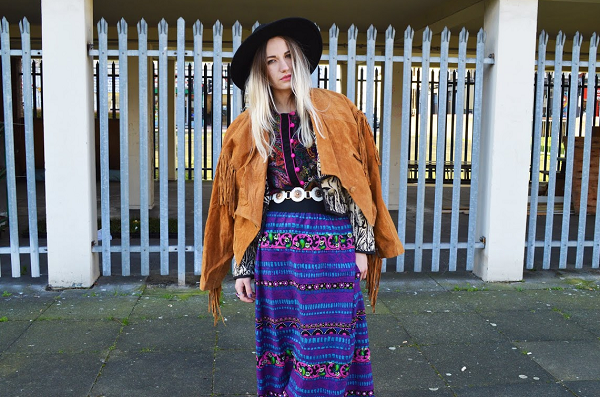 A sneak peak at our shoot with Sara! Watch this space!  
Hi Sara! Briefly sum up who you are and what you do?
I'm Sara and I run a vintage clothing and jewellery website called Waiste and a personal style blog of the same name.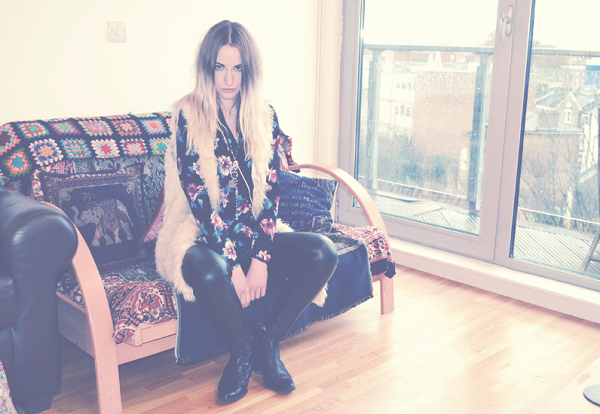 What made you decide to take this career path?
I've always been a creative person, and having worked at ASOS for 4 years I experienced first hand what photoshoots were like from an e-commerce perspective. It made me realise I wanted to do something along those lines, but I wanted to be involved in all aspects of it. I've loved vintage since I was old enough to know what it was; I'm obsessed with the 60s and 70s, charity shops and I LOVE discovering hidden gems, which led me onto buying bohemian vintage and jewellery and creating my online brand and store!
Where do you get your inspiration from?
Anywhere and everywhere! Tumblr and Pinterest are great inspiration sources, as are fellow bloggers, and the 60s and 70s are always a big influence on me.
What do you most enjoy about your area of work?
That it allows me to be as creative as possible, because I do it because I love it, not because I have too. Plus every day is different.
What drew you In to beyond retro?
All the colourful boho prints! I love discovering hidden gems in there.
What's your one golden rule or piece of advice to make it in your line of work?
Try and be as original and different as possible. And never give up.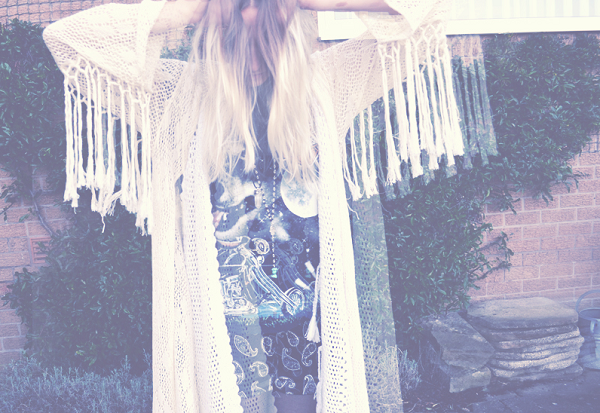 LFW
What SS trend is going to influence your LFW outfits?
Definitely tribal after I shot the trend with Beyond Retro, I want to mix as many prints as possible!
What key vintage piece are you going to wear and why?
I want to wear this beautiful bohemian coat I found when vintage hunting, it has an amazing print and I've not had the chance to wear it anywhere yet!
What's your best advice when outfit planning for LFW?
Mix it up to try to look as individual as possible to make sure you stand out from the crowd.
How important do you think it is to mix vintage and high street/ do you think it adds originality to your outfits?
Definitely! You should always mix and match, it gives you a more of an interesting look. If I dressed in head-to-toe high street, I'd always have the fear of looking the same as everyone else! I feel like it shows you have a more creative sense of style.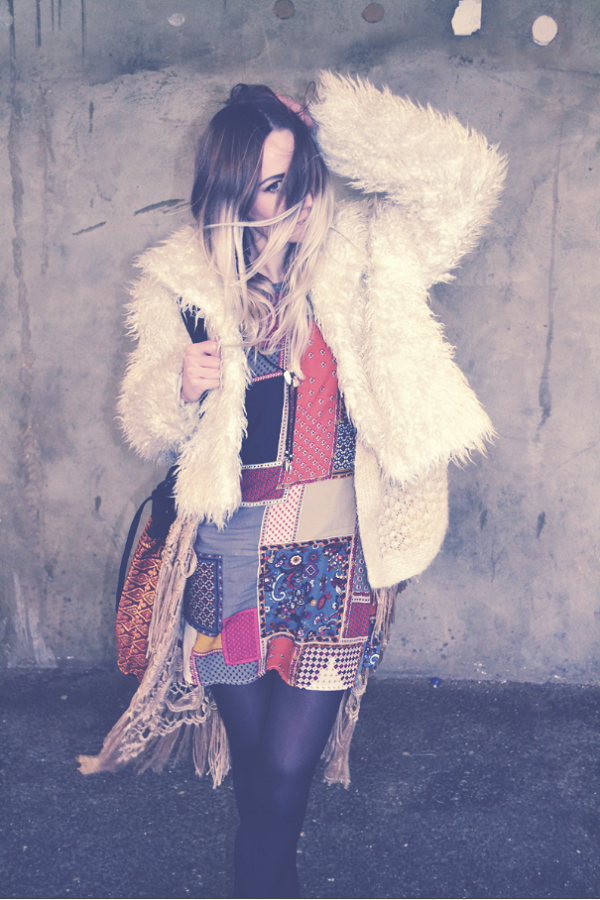 Website address: www.waiste.blogspot.com, www.waiste.co.uk
Twitter: @sara_waiste
Instagram: @sara_waiste
Contact details: waisteclothing@gmail.com/07851494920