My name is Keith Rogers and I'm a freelance beauty, fashion and portfolio photographer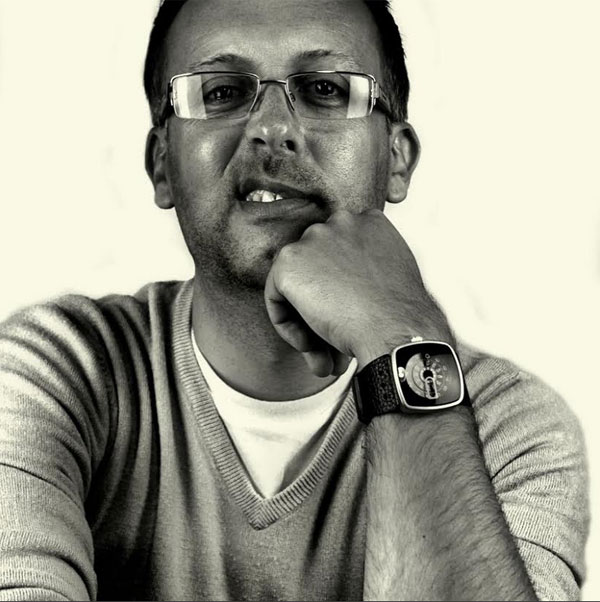 How did you get into your job?
I'd always had an interest in photography that gradually built and built over time. After a series of shitty non photography related jobs spanning far too many years I decided to take the plunge and just go for it! It took around 6 to 8 months to put a decent portfolio together before I was confident enough to put my name 'out there.' I had sold my car and anything I had of value to get my equipment together... It was quite literally 12 hours a day, 7 days a week during that time experimenting with my camera and learning what went right and what didn't. I called on friends to model and help me develop my skills and it's as much down to their patience as any skill I have learnt that I've been able to achieve anything! I'm completely self taught and tend not to listen to rules too much. I go with gut instinct as to what I think makes a great photograph. It really is all about opinion anyway and whilst I'm certainly not saying my work is any better than anyone else, things are busy so in some people's opinion, I guess I must be doing something right!
Tell us about any up and coming projects we should be looking out for...
As well as my day to day assignments I love being involved in as many different projects and collaborations as possible. Working with different people on a variety of different ideas keeps my mind fresh and doesn't allow me to feel 'stale' with what I do. In this industry it's important to try and keep up to date with what's going on. At the moment my main focus is on my first retrospective book which is currently being published. I'm really excited and also a little nervous about it as seeing your work in published form seem so much more 'real' than in any other format! There is also a possibility of some of my pictures being used on t-shirts which is really flattering! I'm also involved in putting together a fashion show as part of a charitable trust, a scheme that allows young people to get a first step into the fashion industry whether it be modelling, styling, photography, make-up etc etc. This is an amazing platform to getting work seen through print and also digital media.
I'm very lucky to have some brilliantly creative and talented people working with me and we are always looking to help anyone looking to collaborate on ideas.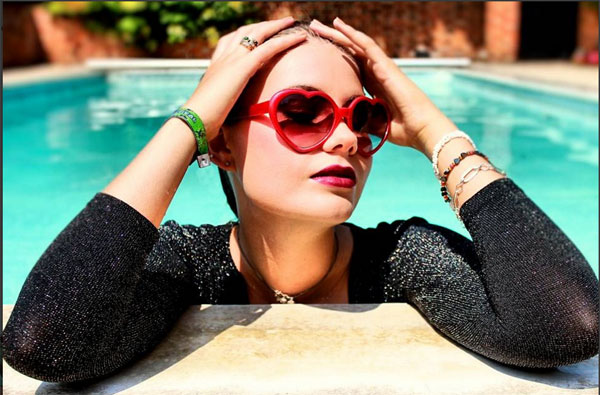 Who are your industry icons (past or present)?
This is quite a simple question for me... Bailey and Rankin. I went to see Rankin Live in 2009 and watched him work for over an hour. It completely changed how I worked. I was amazed at how he worked... The rapport between photographer and subject, the closeness of camera to subject and the momentum. Everything just seemed to click in my mind in a 'Now that's how it's done' kinda way! As for Bailey... Well what can you say? Without even trying he totally changed fashion photography and with it was born a whole new level of fashion portraiture. He changed people's perception of photography and photographers alike. HE is probably THE most influential British photographer. I like to be inspired and when I look at their work that's how I feel.
Describe your style of work, who would you most compare yourself to work wise?
I have a pretty direct approach when it comes to my work. My style is pretty relaxed but I'm demanding in as much that I know what I want and expect the same level of commitment from those I work with. I shoot as much and as often as I can focusing on projects and promoting myself as much as possible. I don't look at details too much... I want my shoots to be fun and try to keep a momentum going. I'm not obsessed by form – This slows things down. I prefer the models I use to 'find their feet' as the shoot progresses to get the right shot! I love using models who can't see how beautiful they are and then get the right reaction to produce an amazing image. If I had to compare myself to anyone then it would have to be Rankin or Bailey... Purely for the reason that I can relate to their attitude and passion for what they do - I certainly wouldn't consider myself anywhere near their level of image making! Ultimately though, I'm me and if people like what I do then that is a huge bonus!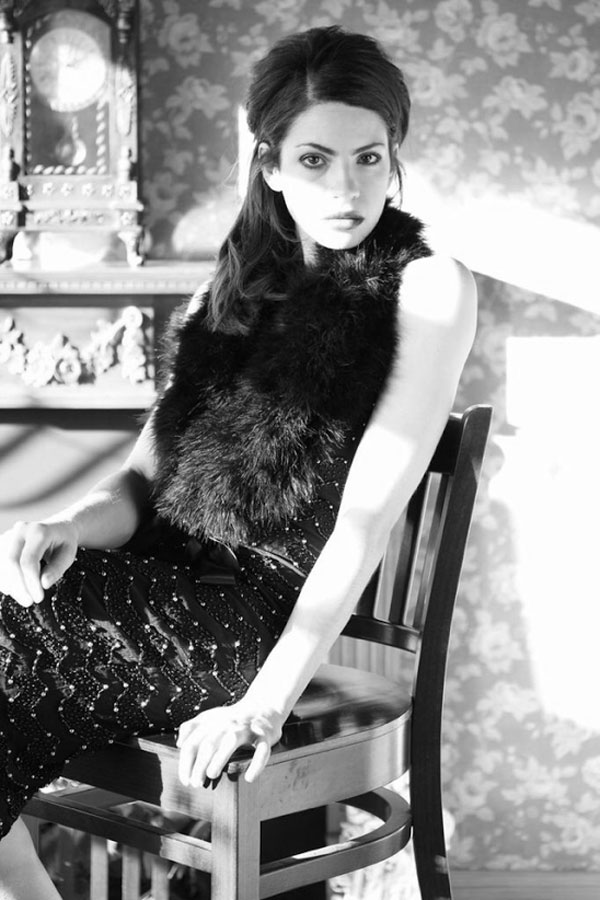 If you could shoot anyone, who would it be?
I would love to have shot Marilyn Monroe... I'm not alone in wanting to know the reality behind the enigma but her story really fascinates me and I would have loved to have been able to shoot with her to see what was truth and what was fiction! She just seemed to have such an incredible presence in her pictures and to have had the opportunity to have experienced that at first hand. Having said that, imagine the entourage a modern day Marilyn Monroe would come with today! It would have been an incredible opportunity to have taken her picture to try and get an image of honesty and truth as to who she really was and how she was really feeling. Oh... And she's absolutely beautiful!!
What's the most interesting job you have worked on?
In 2011 I became involved in a Spinal Research charity called, 'Rooprai Spinal Trust' to put on a Fashion Show and produce a magazine to raise money and increase awareness for this amazing charity. What started out as a chance meeting snowballed quickly into the most time absorbing but most rewarding thing I have achieved so far. We were able to call on some incredible people to help out, without whom, we would not have been able to produce the magazine and show we did! We wanted to give aspiring models, photographers, make-up artists etc a platform to showcase what they could do and have now established a long term plan for people looking to make their way in the industry. With the help of the winner and runners up from Britain & Irelands Next Top Model, who were kind enough to be there for our show, we were able to provide some expert mentoring on the night. The event took 14 months to plan plus producing a 64 page magazine to run alongside it. The next event is already in planning for 2016 to be bigger and better than the last. More details can be found at www.rstrust.com
What advice would you give to someone aspiring to work in your field?
Talk to your models. Make them feel comfortable and be interested. Try and make them laugh as well!!
Website:  (Coming soon)   www.markedphoto.co.uk
Twtter:  @KRVandP
Facebook:  facebook.com/krvideoandphotography