I am Non Pratt, author of teen fiction – my debut novel TROUBLE is now out. It's about a fifteen-year-old girl called Hannah who gets pregnant and Aaron the new boy at school who pretends to be the father.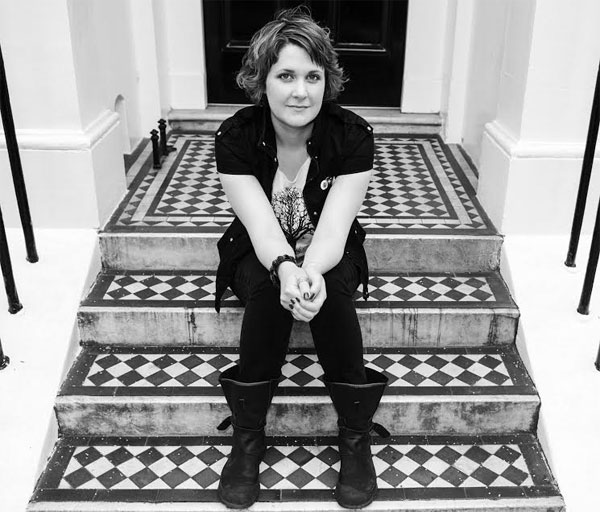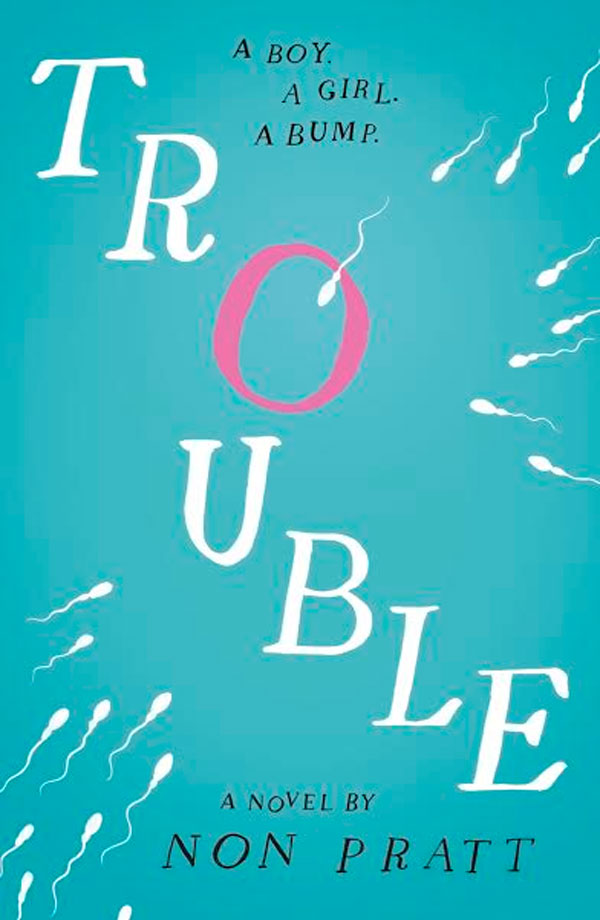 What made you decided to take this career path?
I've been writing the sorts of things I wanted to read since I was fourteen – my love of fiction for teens and children led to my first job as an editor in a children's publisher. Once I knew my book was going to be published I moved to writing full time. It's the thing I love most in the world.
Where do you get your inspiration from?
The idea for TROUBLE came from wanting to address how we judge teens who have sex – holding up "consequences" (such as pregnancy) as a way of deterring them. I wanted to write a story to make it hard to judge Hannah because you empathised with her.
What do you most enjoy about your area of work?
I love the first stage of writing, when it's all heady excitement about the things that are going to happen – daydreaming the best scenes and getting to know your characters. Basically it's a lot like building up a crush on someone, it's all glorious potential and no effort!
What's the most interesting/unusual job you have worked on?
I spent the year after university working as a waitress in New Zealand. It was around the time of the release of the second Lord of the Rings film and I was ridiculously excited to serve King Theoden and the man who plays the massive scary orc (identifiable only by his height).
What inspires you?
Music – I listen to a lot of American pop punk bands such as New Found Glory, Jack's Mannequin and Fall Out Boy. I also grew up on a diet of Buffy the Vampire Slayer and ER which affects the way my characters talk.
What advice would you give to someone aspiring to work in your field?
Write. Like everything it's something you get better at with practice and the better you are, the more likely it is that someone will want to read what you've written.
Who is your favourite (person in your field) and why?
My favourite writers are Patrick Ness and Frances Hardinge, but there are loads of amazing writers out there – I follow book bloggers to get the best tip-offs.
Describe your style
I write in dual narrative, switching between Hannah and Aaron's points of view. TROUBLE follows a sort of diary format (without actually being a diary). My characters spend a lot of time talking because I like writing dialogue!
What drew you to Beyond Retro?
Everyone likes to think that they have their own style, which can be hard if you're buying from the same shops as your friends. But it's not so much of a problem if that shop is Beyond Retro – I get loads of compliments on a 70's shirt that I've had to sew the buttons on repeatedly for the last five years.
What's your one golden rule or piece of advice to make it in your line of work?
Be nice – polite, professional and personable. Children's publishing is a small industry and a friendly one, the people in it will remember you for being all of these things.
Now Available to buy- http://bit.ly/MakeTrouble
Website address: www.nonpratt.com Twitter: @nonpratt Tumblr: trouble-book.tumblr.com