My name is Nadia Lee Cohen and I'm a female photographer from London (but now living in Brighton because it's cheaper and it makes me feel like I'm on holiday all the time!)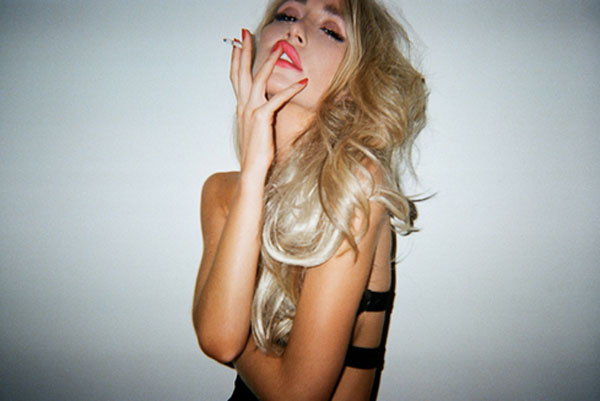 Where do you get your inspiration?
It comes from everywhere, but mostly films...I tend to see moments that are composed well and the colours are really beautiful and i'll either screen shot that moment so I remember it, or if i'm not watching the film on my laptop i'll jot down the colours and what's going on, and also (badly) sketch out how the shot is laid out. 
Do you have a favourite director?
No I have several! Harmony Korine, Wes Anderson, David Lynch, Alfred Hitchcock, Quentin Tarantino, John Waters, Russ Meyer, Stanley Kubrik...there's so many I feel bad that I can't remember them all!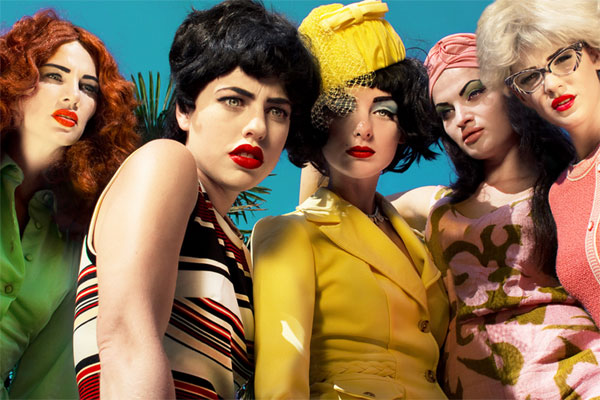 If you could photograph anyone who would it be?
Oh that's difficult, maybe Bill Murray? I'm kind of in love with him.
You have said that you endeavor to make sure that your work isn't boring? We can firmly say that it is FAR from it! Is there a key element you always bring to an image? 
Thank you! I guess there's just a 'strange' element to all the photographs, sometimes it occurs unintentionally.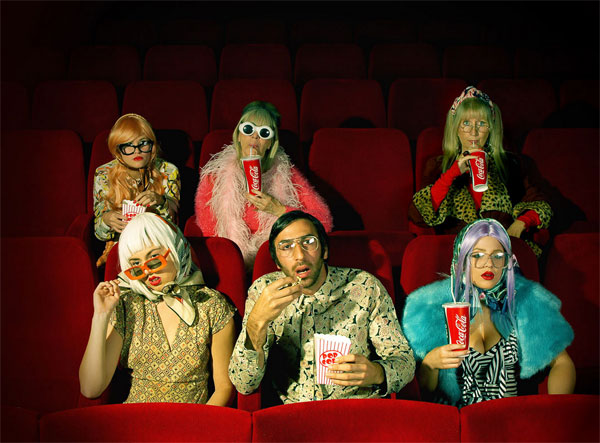 How would you describe your style of work?
A bit tacky.
What's a staple in your own wardrobe?
Long dresses, i'm a sucker for anything that makes me feel willowy.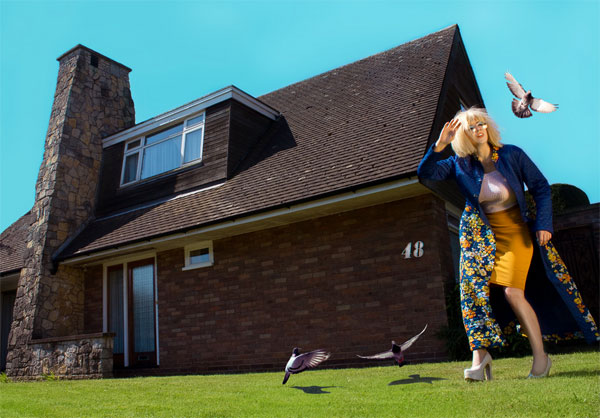 Why do you shop vintage? Any top tips?
I like objects from eras I wasn't around in, plus it's exciting not knowing what you might find. Hmm I guess go to charity shops in small towns...they tend to have awesome little finds that the 'cool' kids haven't snapped up already!
Website: nadialeecohen.com
Twitter: @nadialeelee