Meet the Professionals: Make-up Maestro, Abi Rose
I am Abi Rose, I'm a professional make-up artist and hair stylist working in the fashion and beauty, TV, Film and Theater industry, as well as in special effects and prosthetics. My job involves creating characters for film and theater, making up models in beauty shoots, and creating wounds and other special effects for workshops and TV. Every day is different, that's what I love so much about this job!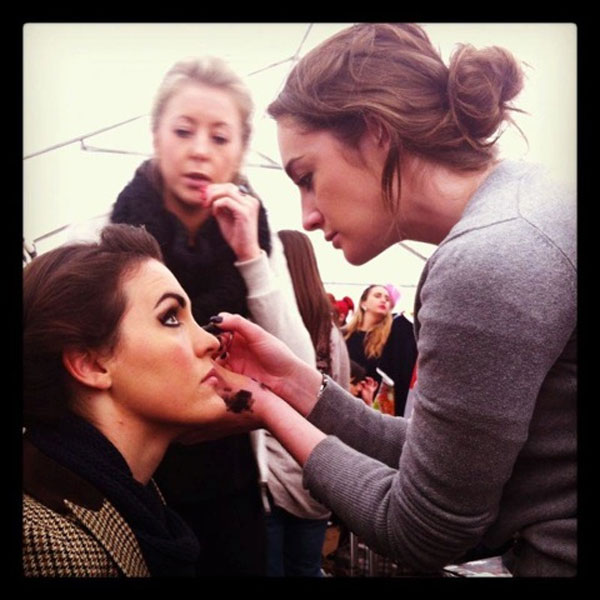 How did you get into your job?
I have always had a keen interest in all things arty, and in fashion and movies, and it was photographer Keith Rogers who noticed my creative flare for hair and make-up whilst he was teaching me photographic techniques; without him, I wouldn't be doing what I do now. I trained at Greasepaint in West London in every aspect of hair and make-up I possibly could – I wanted to learn it all!
Some examples of my previous work include E4's "Made in Chelsea," "The Human Centipede II" (fantastic special effects but most definitely not for the faint-hearted!) "Chariots of Fire" in the West End, and I have been featured in Vogue a few times. In February I made up the Radio 1 DJs for the Brit Awards at the O2. Keep a look out for a new project from the BBC – I can't reveal what but it's going to be exciting!
If you could make up anyone, who would it be?
Oooh, I have a huge list! In terms of models, I would absolutely love to make up Kate Moss. I have always been fascinated by her effortless style, and her ability to look amazing in absolutely anything! She has such beautiful features, I don't think a bad photo could be taken of her!
What's the most interesting/unusual job you have worked on?
The Human Centipede II has to be my craziest job to date! I worked on this movie at the very start of my career when I was pretty young, I was definitely thrown in at the deep end! Despite the 5am call time and the freezing cold warehouse setting, I loved this job because I learnt so much from all the people around me; how to create a realistic skin match on a prosthetic piece, how to create a fake pregnant tummy out of silicone, and generally how filming works.  The people were all amazing, and I actually made one of my best friends, actor Dan Burman (segment 7 of the centipede..) on this film. I also made myself rather memorable as I accidentally slipped in a pile of fake blood and slid across the dirty floor of the set..it was very embarrassing! I learnt a new found respect for actors and actresses on this movie too; their job really isn't easy, and it takes a great deal of confidence and skill to play out all their various roles.
Do you have a favourite decade of fashion?
I find it so hard to pick a favourite decade, but I love different elements from each decade! I adore the 1940s for its classic beauty; the simple subtle flick on the eyes with a bold, bow-shaped red lip is always such a beautiful look. It's very flattering and draws attentions to a woman's lips.  I also love the 1960s, which is almost the complete opposite! Simple, natural lips, but big, beautiful, bright eyes! I love experimenting with different eyeliner techniques and false lashes to create gorgeous 60s inspired eyes; Twiggy is a particular inspiration of mine. I do love how creative make-up has become in recent years however, with fantastic artists like Alex box, creative director of Illamasqua, creating inspiring and incredibly imaginative looks. There seems to be no rules, unlimited colours available, and any material goes!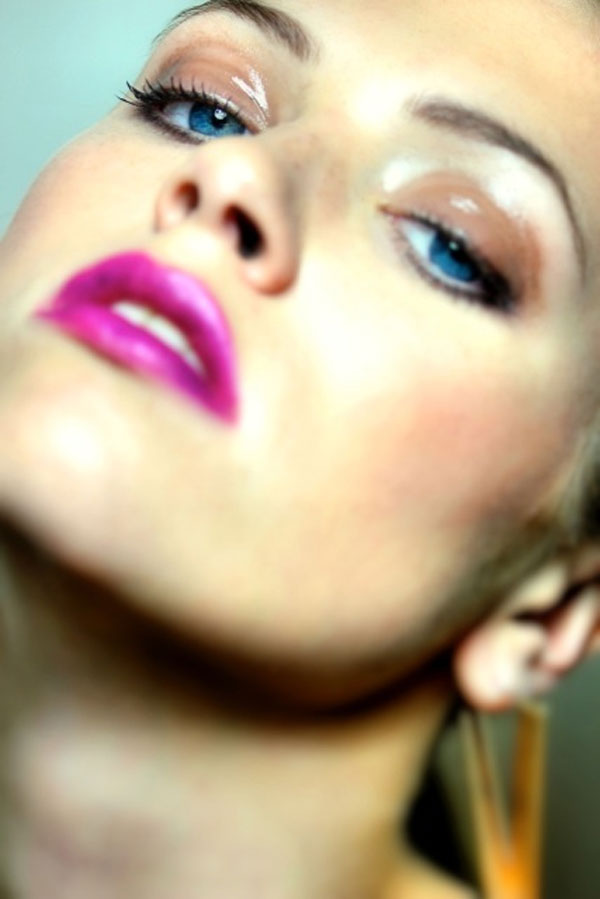 What advice would you give to someone aspiring to work in your field?
This industry is incredibly hard; it will try all your patience and get you out of bed at 4am to work in a muddy field somewhere in the cold and the rain, with minimal sleep and crappy food – but when you see your name in the credits of your first film, it all becomes worth it. My best advice is to keep at it! Talk to everyone, network network network, be friendly and show your passion, and be open to assisting and helping out, especially at the beginning. I don't think you can ever stop learning, and you have to grab every opportunity that comes your way. Oh, and make sure to stay creative and to explore your ideas – you could create the next iconic look!
WEBSITE: www.abirose.co.uk
EMAIL: abi@abirose.co.uk
TWITTER: @AbiRoseRobinson
FB: www.facebook.com/AbiRoseMua
Instagram: abirosemua
Check out more of our Meet the Pro's Interviews with some of our favourite stylists, photographers, artists and everything in between- HERE!