So we spent most of mid-morning engrossed in the first edition of HOTHOT mag...we kinda missed our stop. To celebrate, we had a chat with a stylist who is no stranger to our Cheshire street store, one who can regularly be found rummaging in amongst the rails for her latest shoots. Enter, Louise Litchfield.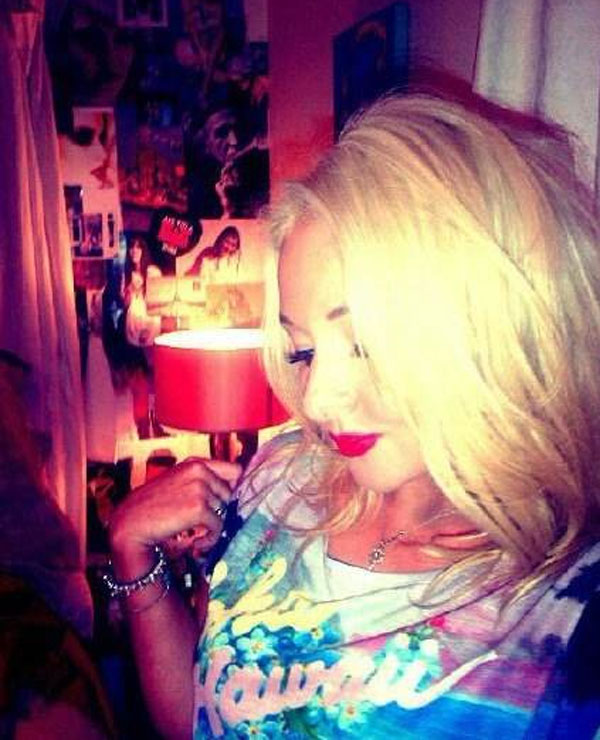 I'm the Womenswear Fashion Stylist for HOT HOT Magazine, as well as a freelance stylist outside of the mag. I come up with the briefs for our womenswear main fashion stories, liaise with the press, get the clothes in and bring the shoot together!
What made you decided to take this career path?
I had always been obsessed with making images using clothes and fashion, but I had tried using a sewing machine and failed miserably! In my head styling was something where you dressed actresses for the red carpet, it didn't mean a lot to me. But then my parents got me a subscription to Vogue as a young teen and I read an interview with Grace Coddington. I realised that styling was a thing – you could actually make art with clothes for a living!
Where do you get your inspiration from?
Anything magical and dreamlike! It is cliché but I get ideas from anywhere – music videos, watching films, seeing amazing Tumblrs, really old magazine editorials, street style blogs, amazing nail varnish colours! When researching for a shoot I start with looking at shows from designers I am currently obsessed with, then take it from there. For HOT HOT it is about translating looks down into something wearable for readers.
What do you most enjoy about your area of work?
Seeing the finished article with your name next to it after a lot of hard graft! And getting to work with amazing teams of people, I have met a lot of close friends through my job. I love playing with all the amazing clothes also – it is like having your very own dressing-up box.
What's the most interesting/unusual job you have worked on/ celeb worked with?
The weirdest job I have had was when I was interning - I had to paint Alex Reid (Jordan's ex husband) bright green. That was an experience. What advice would you give to someone aspiring to work in your field? The most important thing is perseverance. You get knocked back a lot and people can be ruthless! Have a lot of self belief in your own decisions, and never forget to have fun.
Who is your favourite (person in your field) and why?
My favourite stylist is Anna Trevalyan. All of her shoots are literally A.M.A.Z.I.N.G! Her website makes me want to cry it is so good!
Describe your style
Glittery but gritty! I like to have fun with clothes, pile on the jewellery, create a fantasy image where people go 'Ugh! I die for that dress!' It changes every brief obviously but I try to get my personal style across in everything I work on.
What drew you In to beyond retro?
I found it on my first day of University – we skipped class to visit it! It is literally my favourite store in London, a giant treasure chest. What I love most about it is that you can go in with ANY theme and find everything you are looking for. I always make sure I pull from here because there is always something to complete the looks, be it an amazing 60s dress, lace gloves, a massive tutu or a big leather jacket. I always come out with something for myself too………
What's your one golden rule or piece of advice to make it in your line of work?
Work out how to carry as many bags and as much luggage as humanly possible in one go!
Want to hear more from the HOTHOT team? Check our interview with Menswear Editor and styling guru, Vix Adams HERE! Read our chat with the Ed-In-Chief, Tomo HERE!
Website address: http://loulitchfieldstylist.wix.com/loulitchfieldstyling
Twitter: @luluinthestars
Instagram: @luluinthestars
Contact details: loulitchfieldstylist@gmail.com / lou@hothotmag.com