My name is
Louise Boyne
. I am a 21 year old Portrait & Fashion photographer, from West Sussex. I am in my final year of university, studying at the University of Gloucestershire. I take inspiration from street style and the people I meet on a day-to-day basis to inform the style of my photographs, and I'm currently working on developing my portfolio for graduation.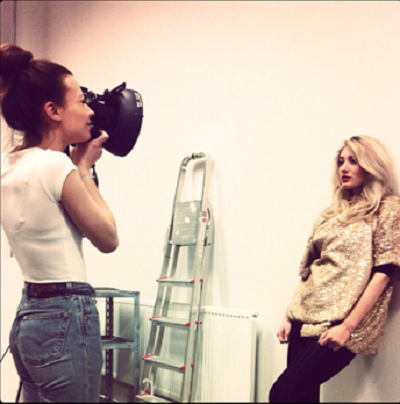 Where do you get your fashion inspiration from?
I love plain clothes; the more I shoot the more I've realised that practical is often better than fashionable, so I try to combine the two. I went to Stockholm recently and love the style over there, I think I just like bold, simple things.
What's the most interesting/unusual shoot you've done?
I once shot a still life of a dead fish which was challenging.
If you could photograph anyone – who would it be?
Barack Obama. Aaaaand Benedict Cumberbatch.
Who are your fashion icons (past or present)
Kate Bosworth and Alexa Chung.
What drew you to Beyond Retro?
I have always enjoyed standing out from the crowd, and I think it is the way the store encourages you do that.
What are your favourite picks?
I got an amazing pair of Ralph Lauren hiking-style boots the weekend I was shooting!
What is a must have in your own wardrobe?
Anything black or with sequins.
Here are a few snazzy snaps taken by the lovely, Lou at our Brighton store: Pssst...for more of this hot stuff then check Louise's website.