Summarise who you are, what you do / what and where you studied? 
I'm
Jessica Arrowsmith Stanley
, recent Fine Art Mixed Media graduate from University of Westminster. I'm currently working as a freelance visual artist specialising in wall paintings and canvas based works typically fusing traditional fine art painting and contemporary street art styles.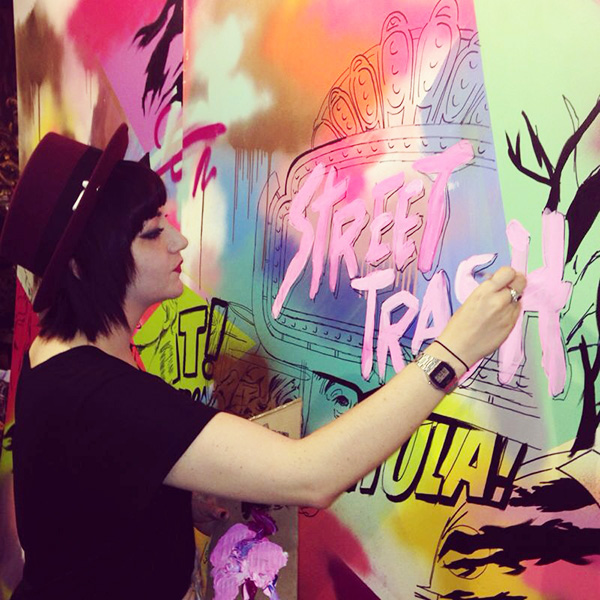 What made you decided to take this career path?
There's nothing like making your mark on somewhere and when people enjoy it, there's nothing better. I'm so lucky to be able to keep creating in such an exciting city.
What do you plan to do/ would like to do after you graduate?
Ideally I'd like to continue working freelance alongside doing artist in residency positions in colleges and art foundations.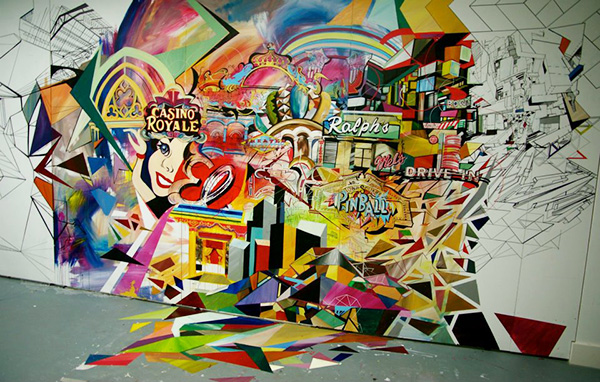 Where do you get your inspiration from?
A lot of my current work is inspired by city living and advertising, the bombardment of information that comes with moving to a city like London in contrast to the constant scrutiny street art and graffiti is under whereas advertising's place isn't typically questioned. What do you most enjoy about your area of work? Working on walls is my favourite area of work, it feels so cheeky even when commissioned. What's the most interesting/unusual job you have worked on? My most interesting commission so far was probably being asked to paint a hairdresser shaving a Lion's mane. As i tend to work from images or my own photographs putting that wall piece together was a bit tricky. What inspires you? With the style of my work my inspiration often comes from B movie posters between the 50s and 80s, popular culture past and present and street art and graffiti.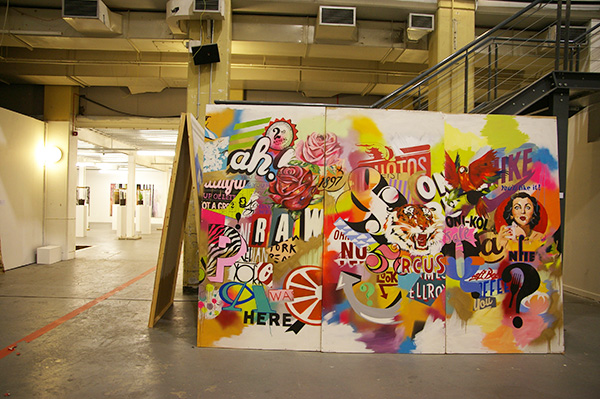 What advice would you give to someone aspiring to work in your field? Keep creating as much and as often as possible and work with every opportunity so you have a full body of work to distinguish a style you enjoy. Keep networking your creativity, use social networking to your advantage and don't forget the saying it's "who you know". Who is your favourite (person in your field) and why? My favourite artist at the moment is probably street artist Conor Harrington, his style and the way his paintings work with walls is so exciting and unique. Jessica held her first exhibition at Beyond Retro Dalston, her smaller works are on show and for sale in the Dalston Café until January
To Contact and for commission work contact Jessica: