We are pretty excited to announce not only the start of our very own Retro Book Club in our Dalston Cafe, but also that we are kicking off proceedings with an exclusive in-store launch of Hannah Kent's debut novel, 'Burial Rights'. Having avidly flicked through the pages of this moving novel on the train and... (uhem) in the bath, we can testify that this is a must read! So, naturally we jumped at the chance to have a chat with the woman penned to set the literary world on fire!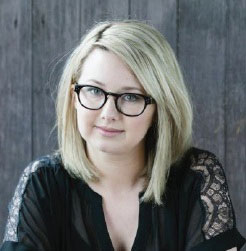 Hello, I'm Hannah, a 28 year old Australian author and editor. My debut novel Burial Rites came out last year, and since then I've been writing full-time. I'm also the co-founder and publishing director of a literary journal called Kill Your Darlings, which is based in Melbourne.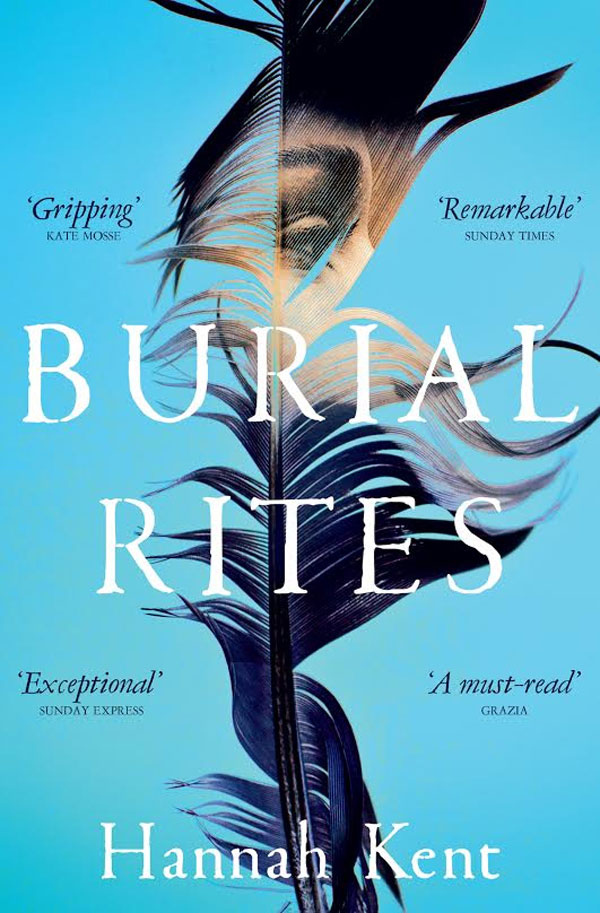 What made you decided to take this career path?
I've wanted to write for as long as I can remember, but I never chose it as a career per se. I always understood the difficulties of making a living from writing, and so – until recently – I was aiming for employment as an academic. It's only through a combination of hard work, luck and the hand of fate that I've managed to make the great love of my life my day job. When I studied creative writing at university, it was because there was nothing else in the world I would rather do. It's creative, autonomous and hugely fulfilling, mainly because it's a struggle to do it well: it's always challenging. There's always room for improvement and further accomplishment. I like an occupation without ceilings.
Where do you get your inspiration from?
Goodness me. Everywhere. I listen to a lot of indie music. I read a great deal. I like to go for walks in the city and people watch. It's rare that I'll need to go out and hunt inspiration down. It's more a matter of learning how to observe the world – to see below the surface of things. Sometimes the best kind of inspiration can come from exasperation. Rebecca Starford (my co-creator) and I began Kill Your Darlings because we had certain frustrations with the literary publications available at the time. We wanted to be able to read investigative journalism and anecdotal pieces about pop culture in the same mag. So we made it ourselves.
What do you most enjoy about your area of work?
I adore working from home. It can be difficult (cabin fever sometimes sets in; opportunities for procrastination constantly beckon), and it requires a lot of discipline, but I love dictating my own hours and wearing pajama pants all day if I feel like it. I can get up and start work at 7am, and then throw in the towel at 3pm. I can do my own thing, and if I do it well, there's no need for me to cater to other peoples' vision or demands. That's a rare and precious thing. I've been very fortunate in that the publication of Burial Rites has allowed me to travel and meet some fantastic people. That aspect of the job, while new to me, is a wonderful antidote to the swathes of solitude my days are usually wrapped in.
What's the most interesting/unusual job you have worked on?
My most unusual jobs have always been those I've taken in order to help support my writing. I once worked in a butcher's where I accidentally got locked in the freezer room. I was once painted entirely gold and photographed. I taught English in a Thai high school for eight months. Those were interesting times.
What advice would you give to someone aspiring to work in your field?
Persistence and professionalism are key. Working and editing other people's work at Kill Your Darlings, we can often divide writers into two groups: those who conduct themselves in an approachable and professional manner, and those who take criticism personally, disregard deadlines, and seem more interested in being a writer than actually writing. One group tends to go on to accomplish great things.The latter, not so much. Talent can be a wonderful thing, but it counts for little without discipline, hard work and tenacity.
Want to join #retrobookclub? Join us for drinks, nibbles and an insightful Q&A session with Hannah on Friday 28th March, 6:30-8pm! Full details HERE! Copies of the novel will be availble on the night or you can pre-order HERE.
Website address: www.hannahkentauthor.com
Twitter: @HannahFKent