If you checked out the floral attire on our online store last week, then you will be familiar with this face. But our face of florals not only looks darn good in a floral crown, she's also a bit of a dab hand in the lingerie department. We caught up with designer and undies guru, Emma Stubbs to talk careers and vintage attire.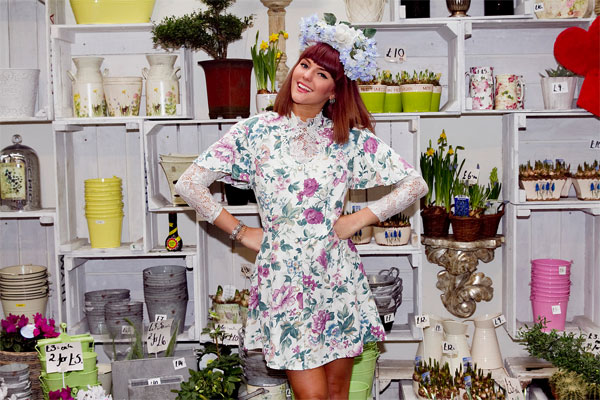 Holly McGlynn Photography
http://hollymcglynn.com/    
Why did to begin designing your own lingerie?
I worked as a bra fitting specialist in Debenhams and it made me realise that I wanted to develop my own designs and learn properly about the construction of garments.
Where do you get your inspiration?
My starting point for inspiration always comes from observational drawing. I often spend a long time creating intricate sketches that act as a stimulus for embroidery details and silhouettes, however, more commonly I develop these drawings into prints, which has become my kind of signature style.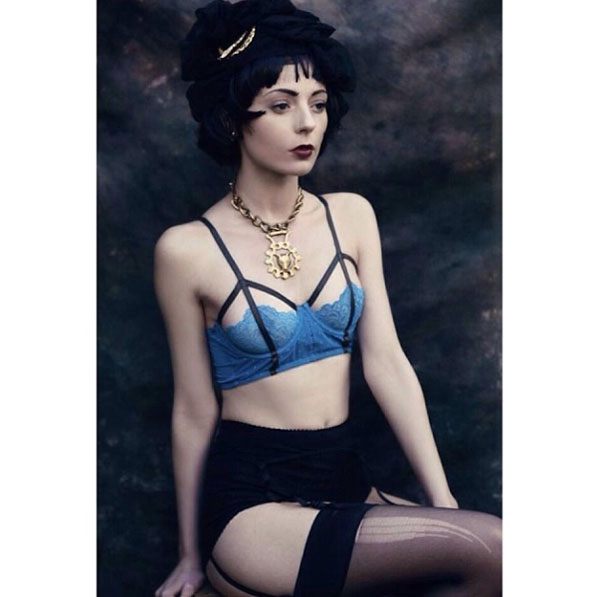 Emma Stubbs Lingerie, Dark Beauty Magazine    
What's the secret to great underwear? There's always the difficult decision between comfort and great designs right?
I think the key to being able to find good underwear lies firstly with recognising the styles that suit your body best. As you do with clothes, dress to your body shape and you will find that it is much easier. High waisted knickers hide a multitude of sins, triangle bras are effortlessly stylish and comfortable whilst balconette bras are great for fuller busts.
What's a staple in your own wardrobe?
Nothing can beat a good black lace bra. It also can act as a fashion statement, making the simplest of outfits look good if it is subtly on show at the top of a dress or through a sheer shirt.
Do you shop vintage? If so, why and what's your favourite era?
I love vintage and in particular vintage underwear is so underestimated. The 50's era would be my favourite as it included stunning bras, corselettes and girdles. The garments were often hand sewn which makes the quality of construction much better, creating a beautiful finish and fit to the underwear. I often think the style of vintage is much more flattering but, obviously, it is harder to source these garments. Brands like Kiss me deadly and Made by Nikki take inspiration from vintage silhouettes yet give them a modern twist.