Navaz Batliwalla, aka Disnerollergirl, was one of the originals to hit the blog-sphere back in 2007; flash forward to 2014 and this former fashion director turned super-blogger has dabbled in freelance editing and consultancy. With a whole host of successes behind her, you can only imagine the thrill when this gal popped in to meet us at our Brick Lane store and style some outfits for her shoot- turns out she's a big BR fan!
We caught up with the lovely lady herself for a true glimpse into the world of the 'anonymous fashion insider' and her thoughts on the ever developing world of blogging- oh and a bit on vintage too, obviously!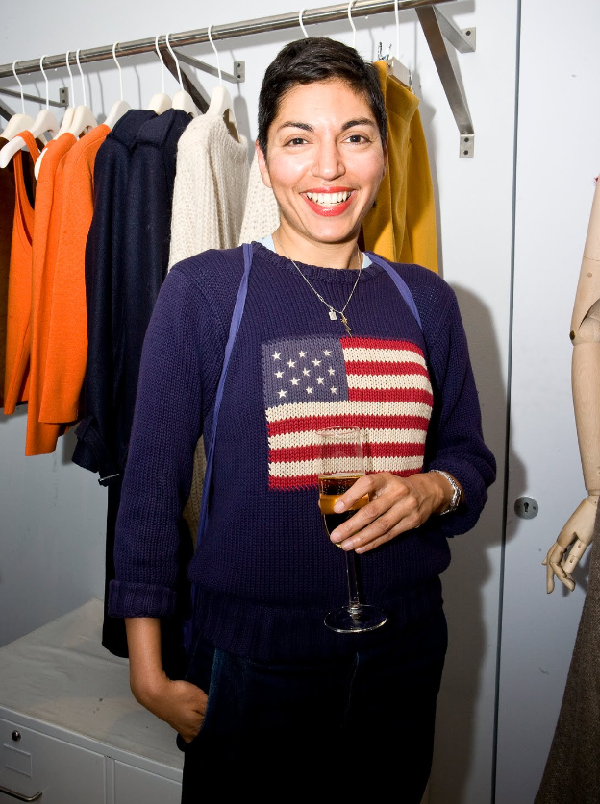 How did you start out?
I started out wanting to be a fashion illustrator (I was always drawing but I couldn't sew so decided to go down the fashion illustrator road). I studied fashion promotion and illustration at Epsom School of Art & Design (now University For the Creative Arts) where I got interested in styling but never considered it as a realistic career choice. It looked to me like you had to be at the top of your game to make any money. However, when I left I couldn't get any illustration work at all! On my rounds to see magazine art directors with my illustration portfolio, one took pity on me and introduced me to the fashion team, and that's how I got my first taste of work experience. After a few weeks I thought I knew it all, and so I wrote to Caroline Baker who was a hugely influential stylist to see if she needed a freelance assistant. By then she was working on Good Housekeeping magazine and her intern had dropped out just before fashion week so she asked me to step in. I got offered a job there and stayed for five years absorbing as much knowledge and inspiration from Caroline as I could. I then went freelance, eventually picking up writing commissions as well, and was headhunted to be the fashion director of a teen mag called CosmoGIRL (where one of our favourite models was a regular called Alexa Chung!).
What inspired you to start your blog- and what inspired your name choice?
I loved working at CosmoGIRL! but the job could be formulaic. I was reading Fashionista, Jezebel and an anonymous blog called Tales From The Fourth Row which were all written in this conversational, sassy American tone. I quite liked the idea of having my own online zine to talk about inspirations and industry insider stuff, plus I wanted to challenge myself. I was a technophobe and wasn't even on Facebook. I wanted to be anonymous so I had to come up with another name. It was literally a spur of the moment thing. I collected rollerskates and I love Americana and a Beach Boys song called Disney Girls so I came up with Disneyrollergirl!
You are one of the originals, so what advice would give to young guys and girls starting out as a blogger?
Don't go into it with an agenda. If you start a blog to get rich or famous, it won't happen. But if you use it as a creative outlet you'll have a lot of fun and could turn it into a passion. If you're interested in working in the media then it's a great way to understand how the industry is changing and will also help you improve your writing, critical and analytical skills. You can also be really free and creative with it. But don't agonise too much, just make a start and keep going!
Where do you think the blog world is headed in 2014?
Blogs are becoming much bigger businesses and we are starting to see serious agency representation and management so that many are becoming powerful influencers. The danger is that the blog then looses its unique point of view and authenticity... so we need to keep an eye on that.
Why do you shop vintage and what first attracted you to Beyond Retro?
Shopping vintage is about the thrill of the hunt and discovery! The funny thing is you always end up buying the thing you weren't looking for. I love Beyond Retro for shoots because they always have something that fits the bill. The downside is that I often end up keeping things because the prices are too good not too...
Disneyrollergirl popped into our Cheshire Street warehouse a delved in amongst the vintage denim- Check out the shoot HERE