My name is Benjamin and I'm a 23 year old independent artist.  I busk and play shows around the country to make a living. I also run a small clothing line, where I make custom clothing and print everything myself.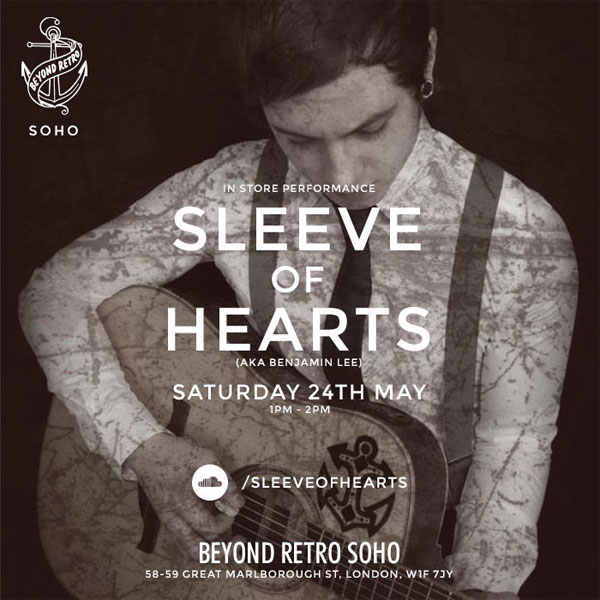 You play the guitar, are you self taught or did you have lessons?
I owe my father some recognition for that, he bought me a guitar at a very young age. Being a musician himself he encouraged me to learn guitar and sing. I am predominantly self taught but you pick up things from other musicians that you play with, so the learning process is ongoing I guess.
Describe your sound to us, who would you compare yourself to and where do you get inspiration from?
Its always hard to describe my music and compare it to other artists. My music fits somewhere in between acoustic/rock/rnb. If I had to compare myself to anyone it would be City and Colour, even still my music is a far cry from that.
I draw inspiration from times when I have been down, skint or in some sort of mess. Writing songs is like therapy for me. I really pour my heart and soul into my songs and I think it shows.
What are you currently listing to?
Something for Kate
Frank ocean
Matt corby
InMe
Busking is how a lot of now well established artists started their career, who would you most like to work with or collaborate?
Frank Ocean would be amazing, his song writing abilities are incredible.  So either Frank Ocean or someone like Alicia keys, something a bit out of my comfort zone musically would be fun.
Music is clearly something you are passionate about, what is the dream for you?
Honestly I've worked for "The Man" since I left school, and that isn't really how I want to be spending the rest of my life.  I want to make a living in music, be it, Song writing, performing, busking whatever. The dream however would be making it big and being recognised worldwide as a good musician.
You have a lot of talent but we all know that the music biz is a tough one, what have been your key words of advice to get noticed?
In my experience if you haven't got the money to pay to get yourself noticed, then get yourself out there, play the streets, clubs, venues. Network constantly and always advertise yourself when doing this. I use a little banner when ever I play live. Just keep pushing and pushing your music and eventually you will reap the rewards of what you put in.
Where can we listen to your tracks?
Soundcloud.com/sleeveofhearts
ITunes
Yotube.com/benjaminlofficialuk
Twitter: @sleeveofhearts
Clothingline www.pineapplegum.co.uk