I'm a fashion historian, writer and broadcaster. I'm an Associate Lecturer at London College of Fashion and the red-haired half of the Broken Hearts DJ duo.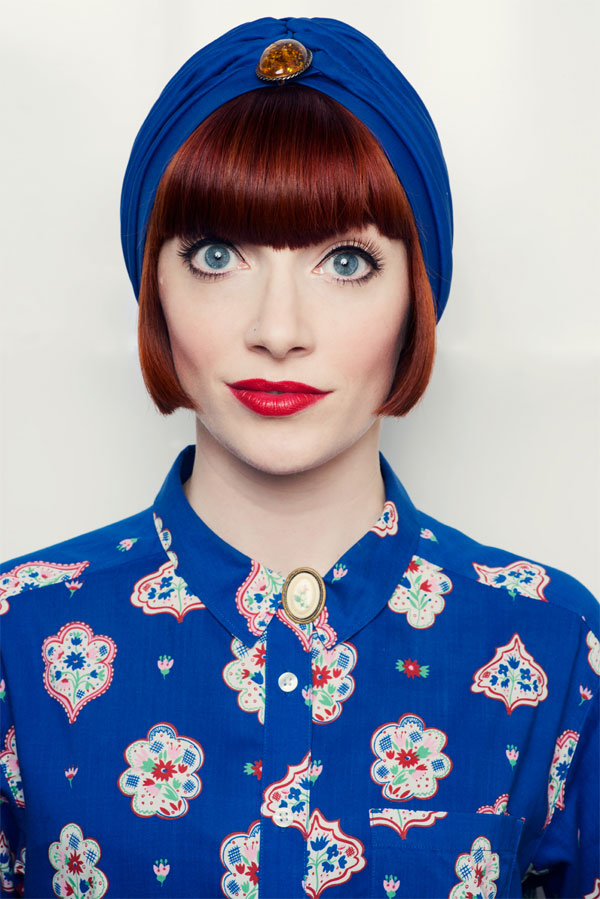 How did you get into that job? 
Well, working at Beyond Retro was a big part of it! After I finished my degree I didn't know what I wanted to do, but Beyond Retro was my favourite shop so I got a job there. I carved out a space for myself as Head Buyer and stayed for 7 years. During that time I also did an MA in Fashion History & Culture at LCF, which is when I started lecturing, and Nisha and I also started the Broken Hearts (she was Head of Press). So I guess Beyond Retro was a catalyst for many things!
Any up and coming projects we should be looking out for?
My first book, Amber Jane Butchart's Fashion Miscellany is out now. It's a compendium of vestimentary oddities, and you can get it - HERE. 
I'm just in the process of finishing my second book, Nautical Chic: High Fashion on the High Seas for Thames & Hudson, which will be out Spring 2015.
Where do you get your inspiration from?
I'm lucky in that all aspects of my work involves research, which is a constant source of inspiration. Whether it's researching forgotten women of the Jazz Age for our Jazz FM show, or researching West African textiles or Victorian mourning dress for various projects. For my latest book I've been really obsessed with how fishwives dressed when they were selling fish at markets - it doesn't sound glamorous at all but their clothing even inspired Dior and Balenciaga. It's a cliche, but inspiration is everywhere.
Who are your icons?
I love fashion editors from the past who really turned their lives into an art form. Diana Vreeland, Anna Piaggi, Isabella Blow. We need more people like that in the industry - people who aren't afraid to take risks with their style.
If you could work with anyone who would it be?
Valerie Steele is my fashion history hero. I would love to meet her but I always get embarrassingly starstruck around academics I admire, so I'm not sure I could handle it.
What's the most unusual job you have worked on?
I was once a zombie for Uri Geller, but that's a story for another time.
What advice would you give to someone aspiring to work in your field?
Don't give up! If you love it, stick with it. Try to work in as many places as possible - museums, writing, research. You have to be really adept at balancing the work you do for free with earning a living, that's a skill in itself unfortunately whether you're working in the creative industries or in academia. But the pay off is that you get to do a job that you love, everyday.
Describe your own style:
I've recently settled on 'art teacher in Ghostworld meets Pat Butcher'. I could recreate outfits they've both worn with pieces in my wardrobe.
Your top 3 tips how to shop vintage?
I think if you love it, it just comes naturally. Rummaging isn't an acquired taste, it has to give you that adrenalin buzz otherwise why would you bother? For me, hunting for that lost gem is the most exciting thing in the world. I'm a big fan of alterations - I know this is sacrilegious to some vintage fans - and of course it depends on the age and provenance to a degree, but a nipped in waist or a shortened hem can make all the difference.
3 things everyone should have in their wardrobe?
The 3 T''s: Turbans, tights (coloured) and tap pants.
------
Website: www.theatreoffashion.co.uk 
Email: amber@theatreoffashion.co.uk
Twitter/Instagram: @AmberButchart