I'm Alex, a make-up and nail artist from London. I've been in the industry for 15 years working on fashion and editorial shoots as well as backstage and with celebrity clients. I have just opened a nail, beauty and make-up studio in Brighton called The Final Nail. 
Come along to our Brighton store Saturday 28th June, where we will be hosting The Final Nail pop-up shop. Full event details: HERE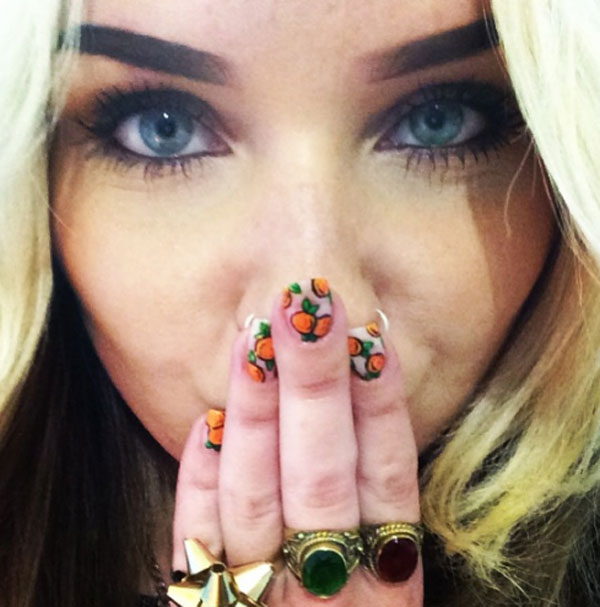 What made you decided to take this career path? 
When I was tiny (about 4 or 5) my mum used to tell me stories of when she worked with cosmetics and had some pretty glamorous and high profile clients so i just decided then and there that I would do it, and I did it! I don't even think anyone knew what it was at school back then either! I used to save up my pocket money and spend hours choosing make up and nail varnishes in this tiny pharmacy. The nail varnishes were a brand called spectacular, they were awesome! No other place sold the vast array of colours! I would go home, slap my heather shimmer lipstick on, tone my hair burgundy (mum used to hate it) and I would paint a beach scene with Palm trees full of coconuts on my nails using the brushes that were built in to the polishes. How on earth I pulled that off I really do not know!
Where do you get your inspiration from?
Sounds like an obvious answer but really, everywhere! I take pictures of everything. Prints, nature, the sky, clothing, food and people. I can't say the photos are very good but I see designs or feelings within the thing I photograph and it inspires me to do something creative with it.
What do you most enjoy about your area of work?
It's so interactive. I meet the most amazing people and have been so lucky to be able to travel and experience what most people could only dream of. People make me so happy and seeing how excited people get about my work makes everything worth it. I have the best job ever!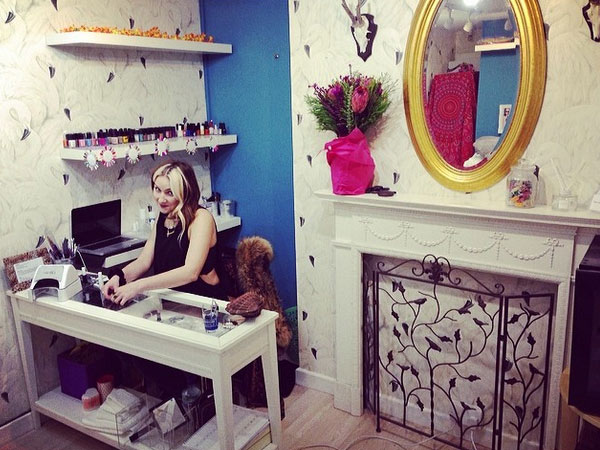 What's the most interesting job you have worked on?
I think the thing that will always stand out to me will be my first couple of jobs. I had the absolute honour of being asked to work my first London fashion week alongside probably the best people ever. Neil young, Tony Robiero and Terry Barber. They teased me for being so young and made me do all the hot male models make up whilst drinking champagne. It was terrifying but so incredible all the same. Another was my first Paris fashion week. I did lily Coles make up when she was just 16. I couldn't believe it, she was beautiful.
What advice would you give to someone aspiring to work in your field?
Do it! But do it hard. You will experience so much. Good, bad, hard , easy, hilarious and inspiring. Be a sponge. Take in everything, talk to everyone and stay true to yourself. It's so easy in this profession to get swept away with it all and lose sight of why you do it. Learn from other people and your natural ability. You can't force creativity.
Who is your favourite person in your field and why?
My fave is one of my best friends Marie Isabel. We have had some massive laughs together she is awesome with nails and she is one of the reasons I decided to start The Final Nail.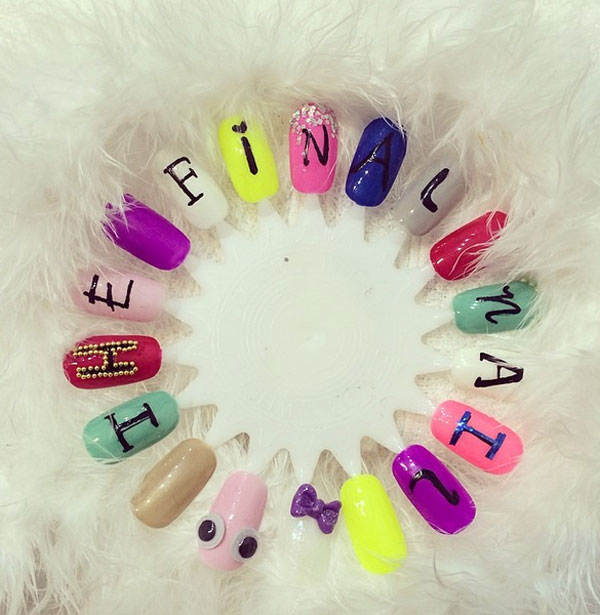 Describe your style of nail art...
Playful, sometimes intricate and i love to take on the more challenging requests!
What's your one golden rule or piece of advice to make it in your line of work? 
Always ask why? Why are you doing what you are doing, whether it be in life or at work. If you can't answer that question, you will never make it.
What drew you In to beyond retro?
I love how Beyond Retro retro mix vintage with trends. You always have a way of working vintage into anyone's style.
Website: www.thefinalnail.squarespace.com
Facebook: The Final Nail
Instagram: @thefinalnail
Twitter: @TheFinalNail