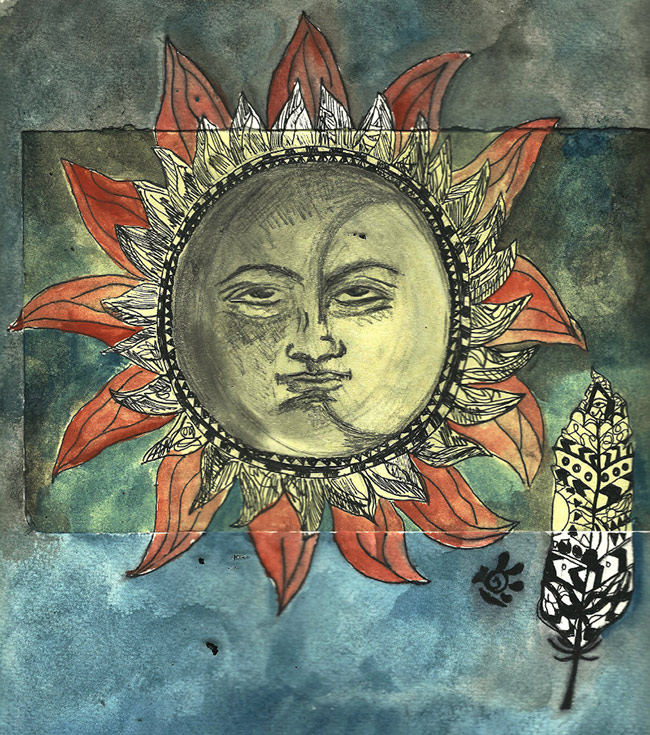 Who is your favourite artist?
Egon Schiele. I love the intensity of his work and, having a particular interest in portraiture, I really love how he plays with body shapes.
Where do you get your inspiration from?
I draw inspiration from things I enjoy in life including - but not limited to - felines, feminism, fashion and food.
What do you most enjoy about illustration?
I really enjoy the process of illustration. I enjoy the progression of a completed image coming together and the satisfaction of realising a brief from start to finish. Mostly, I just feel really relaxed while I'm painting and love putting my headphones on and zoning out with a cup of tea and my paints.
What's the most interesting project you have done so far?
At uni, I did a project based on illustrating people's dreams, which was really interesting. Dreams are so mysterious to me, especially other people's dreams! I rarely remember my own dreams, and when I do it's usually about something mundane, like housework. The project was super interesting because dreams are deeply symbolic, and even if the meaning is not apparent to the dreamer, it felt like the imagery was somewhat connected to their psyche.
Contact: oneillsophie92@googlemail.com
Instagram: @sconei