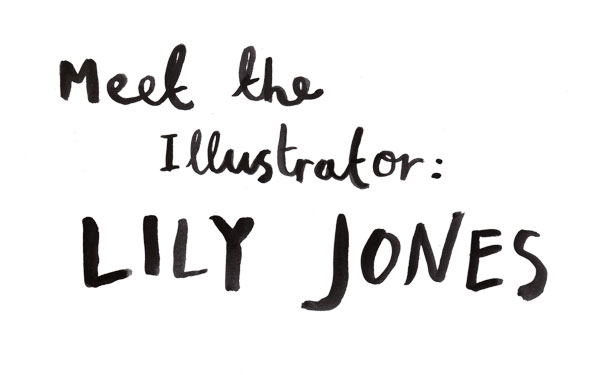 Who is your favourite artist?
This is a tricky one, I'd have to say Linder Sterling, her collages are thought-provoking and beautiful.
Where do you get your inspiration from?
From patterns and doodles to trash T.V. and magazines, I draw my ideas from everyday life. Pop culture and social/cultural politics are another big inspiration, they influence a lot of my concepts as well as my artwork.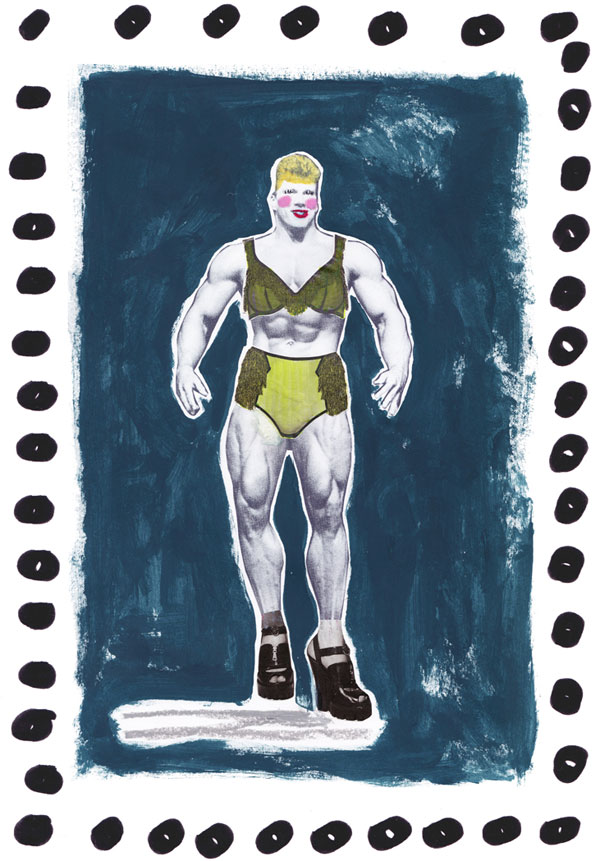 What do you most enjoy about illustration?
I love recycling found images and subverting them to create a new meaning or context. I have a gazillion issues of old fashion magazines (a big thanks to my mum for subscribing over the decades), I love to cut them up and give them a new lease of life. When you're working with found images it's a really organic process, you can't predict the outcome.
What's the most interesting project you have done so far?
For one of my final major projects at uni I created a fashion magazine that blurred the lines between fashion and gender.  People shouldn't be shunned for not conforming to gender-specific trends. It was a big project and I wore a lot of hats, but I was really pleased with the outcome. It led to me creating a series of drag king/queen body builders — now that's always fun.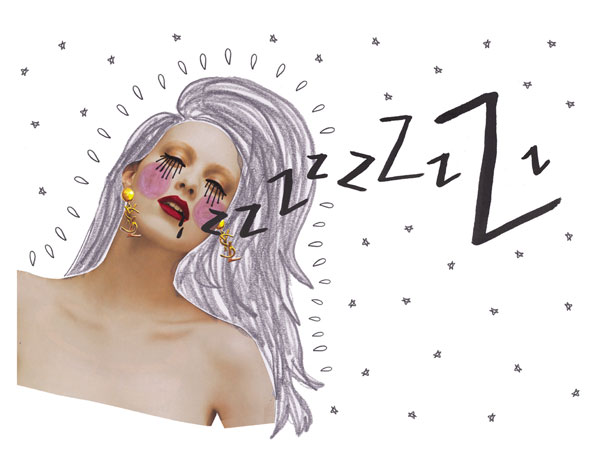 Website address: lily-jones.co.uk
Instagram: lily_victoria