For the second instalment in our 'Meet the Bride' series, we have a cuppa with Good Bride Turned Bad (although we're pretty sure her tea's got a bit of a kick to it than ours) to learn more about joyful matrimony.. apparently..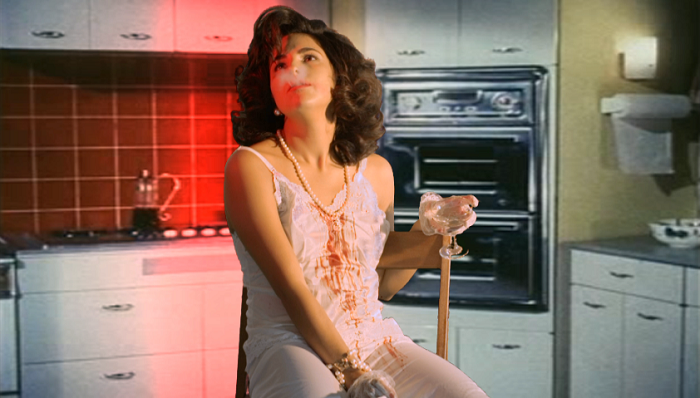 Q:
So Miss Good Bride Turned Bad, how did you meet the love of your life?
A: He was my high school sweetheart. We meet on the football field. He was the quarter back, I was head cheerleader, it was a match made in heaven.
Q:
What a romantic cliché! So how did he propose?
A: Down on one knee after our school prom. There were fireworks, it was so magical.
Q:
How lovely, and was your wedding day just as romantic?
A: My groom stole my virtue on the night before we were to be wed, so I stole his heart. Right from his chest.
Q:
Oh, well we hope you guys managed to make it up! So did you get to have a good time on your honeymoon?
A: I had a most splendid time, as for my husband? Well lets just say he was a little too stiff and cold to enjoy himself.
Q:
Ah I see, and how has married life been treating you since?
A: A dream, I spend my days looking into my husband's cold dead eyes thinking of how I can seduce my next victim. MWAHAHAHA.
Join us next time for our enlightening chat with our next bridezilla...
Feeling inspired by Good Bride Turned Bad? Shop the look
here