This week we catch up with Dracula's other half in our interview with Dragula!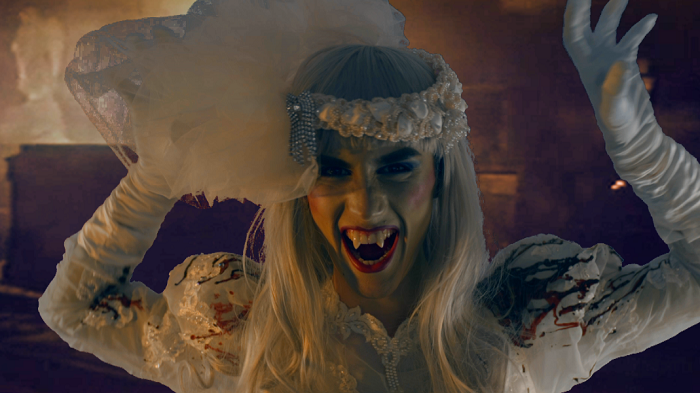 Q:
What do you love the most about your husband?
A: His thirst for blood. But we don't suck and tell.
Q:
Hmmm okay, probably best to keep it PG... so how did you two meet then?
A: We both laid eyes on the same victim and our gazes locked, it was love at first bite.
Q:
What an unusual dinner for a first date! But each to their own I guess. How is married life treating you then?
A: Well, since being married we now share a coffin. I have to say it's quite an adjustment for me as I'm used to my own dungeon.
Q:
Ah I see, so I take it that you and Dracula vowed to be together 'in sickness and in health till death us do part'?
A: Yes of course, death brought us together in immortality and it will remain that way forever.
Wow, that's pretty deep stuff. Thanks for taking the time to speak to us, hopefully we wont' be bumping into you or your husband on a evening any time soon!
Get your own Dragula outfit
here