After meeting the brides we thought we'd catch-up with the creators of Beyond Retro's 'Beyond the Dead' Halloween Horror Show, Sapphire Goss (
www.sapphiregoss.com
) and Haf Gibson, to ask them about their inspiration for the film and find out what they're up to this Halloween!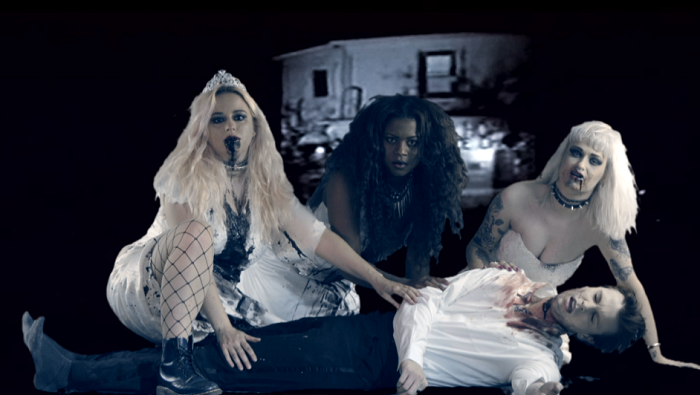 So ladies, what was your inspiration behind the two videos?
S:
The films were inspired by a love of old B-movies, mondo films and exploitation films (I particularly like any to do with teenagers), Hammer Horror, Russ Meyer and a little bit of Kenneth Anger too. We were particularly interested in the way women were portrayed in the horror genre, as either meek, virginal victims or highly sexually charged monsters, and wanted to send that up. It was fun trying to come up with all the wedding puns! The trailer was shot on greenscreen and used scenes from out of copyright films and test plates for the backgrounds to add authenticity. The instructions film also shows virginal brides being possessed and gradually going mad with bloodlust, in a more conceptual way!
H:
I think Sapphire has nailed it! Interestingly, horror is the easiest genre in which to find female leads, at the same time these characters are often no more than a crazy stereotype - the damsel/virgin, the slut/seductress, the bunny boiler, the final girl the vengeful lover, the gold digger etc. We wanted to do a pastiche/parody of all these troupes and exaggerate them to the point of ridiculous.
Did either of you have any favourite filming moments?
S:
My favourite moments were filming the boys leering looks, I was laughing so much. Especially when one of their faces was shoved into the cake - Charlie was a great sport. All the brides were amazing though, they all got their characters straight away, making it difficult to edit as there was so much great stuff!
H:
I think this was probably my favourite moment too... the cake face plant was slap stick gold. Also the bit where the 90's zombie girls are dribbling black gunge (or innocent smoothie with food colouring) was a nightmare to shoot but hilarious. It took loads of takes to get it right because the girls kept laughing and accidentally spitting the gunge all over the poor groom.... Oops!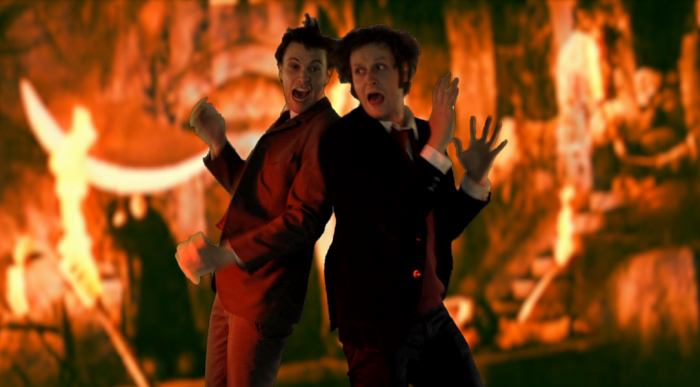 Amazing! Have either of you got any exciting plans for Halloween this year?
S:
My friend is having a house party, it better be fun Chris (said leering boy in the video)!
H:
I'm going to see Patti Smith at the roundhouse with my Mum, Dad and Miss Melancholia (friend and Beyond Retro employee, Ashley)
What are you each dressing up as then?
S:
Inspired by these projects, I will be a character from the B-Movie I never made - 'Revenge of the Flesh Eating Flower Children'. Sort of hippy-occult-zombie!
H:
I'll be Camilla - the vampire heroine from 70's Spanish horror
'The Blood Splattered Bride'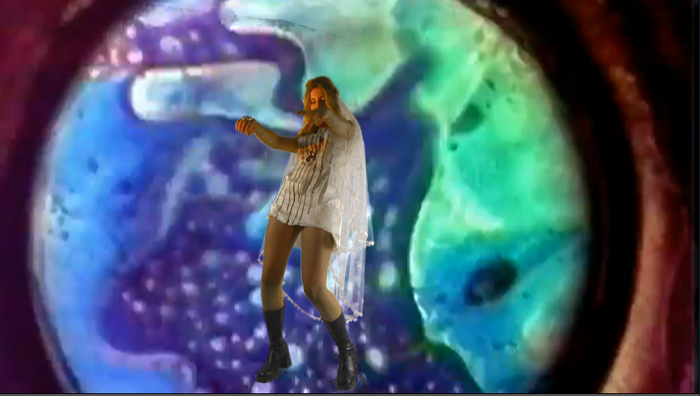 Finally...if you could select any 5 pieces from the Beyond Retro site to create a Halloween outfit what would these be?
S:
Ah it's so hard to pick just 5, but I've gone with these must-haves!
1.
This
crochet lace maxi dress
2. Teamed with
an embellished black waistcoat
3. A
zombie bride veil..
of course!
4.
These
AMAZING vintage boots
5. And to top it all off, I'd add
this
detailed cut-out black belt
H:
I love love LOVE the Victoriana section, my fave pieces are:
1. For starters, I'd wear
this
velvet Gothica costume
2. Or
this one
in burgundy!
3. Like Sapphire,
a vintage maxi dress
is also essential
4. I think I'd even be tempted to wear
this
vintage lace blouse everyday
5. All paired with
these
black leather ankle boots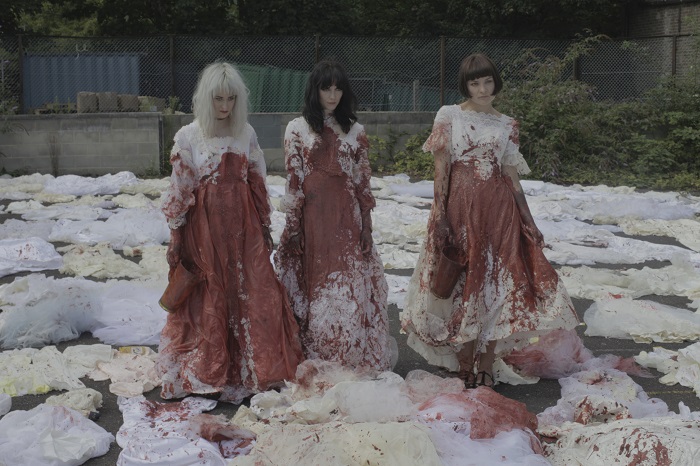 Thank you both for coming in, it's been great to get the low-down on what goes on behind-the-scenes! Happy Halloween from all the team here at Beyond Retro!
If you haven't already, check out the Beyond the Dead video
here
. Or if you're looking for last minute Halloween outfit inspiration, click
here
to learn how to bloody your own wedding dress, or get a pre-bloodied one
here
!