Come on down to Cheshire Street! Here's the first of our store profiles so you can get to know our team a little better. From each unique store personality to the magnificent display of eras, cuts and colours (staff included) it's time to get up close and personal. Step into the Beyond Retro world and find a friend in vintage. 
Just off the iconic Brick Lane lies our golden oldie. Forged from humble beginnings the first member of the Beyond Retro family began life as a disused dairy factory. This vintage mecca now sits proudly amongst an array of weird and wonderful hot spots as a beacon of retro wears for urban hipsters, stylists and era- enthusiasts alike! As one of our biggest awe-inspiring stores, Cheshire street is the perfect place for treasure seeks to get lost in a world of wonders and goes one step further bringing you favourite vintage finds at a discounted price!  Our Cheshire Street Outlet offers vintage gems at a snip of the price! Don't believe us? Come in and see for yourself!
Breaking news: This Easter Weekend we're giving away FREE stuff at our Cheshire Street store! No catches, we're just nice like that.
- Friday 3rd: Free denim shorts for the first 50 customers!
- Saturday 4th: Free sunglasses for the first 50 customers! Plus DJ Paul Hanford will be on hand to provide the funky tunes.
Remember... you snooze you lose.
Meet the Team: Alana Doyle, Store Manager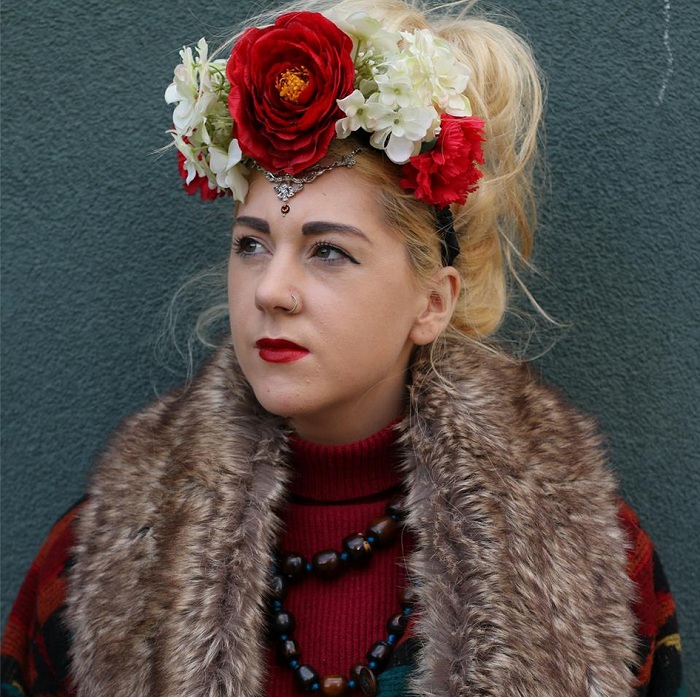 @beyondretro
Describe east London style in three words…
Experimental, original, interesting
Describe Cheshire Street...
Cheshire Street has a very vibrant personality. It's bursting with colour and offers all customers the ultimate fun vintage experience. We have an eclectic team who are just as colourful as the clothing and are on hand to help guide the customer on their adventure through the store!
What attracts you to Brick Lane?
Shopping on Brick Lane is taking a step out of the real world and entering a special hub full of creative energy. There are so many walks of life and a certain freedom to be who you want to be. I feel privileged to be a part of this world and to witness the excitement of the people who come into it for the first time.
Who's your icon?
Cyndi Lauper
Do you have a fave era or decade?
I'm really inspired by 80s culture. Music and fashion was both big and bold. I'm forever worshiping the perm,the shoulder pad and synth.
What's the go-to piece of vintage in your wardrobe?
During winter, I lived in a long red 80s cardigan with gold buttons and shoulder pads. I'm currently on the hunt for my summer equivalent.
Hannah Wilkinson