London Fashion week has come to an end and we've loved witnessing all the incredible catwalk collections, but most of all we've spotted some trends that have got our hearts all a flutter. It appears that once again, many a fashion house has taken a look into days gone by for inspiration for their SS16 catwalk looks. It's clear the 70s trend is here to stay, but other eras are muscling in for a chance of fashion fame. Below we round up some of fave vintage-spiration looks:
Gareth Pugh
When Gareth Pugh's models stomped down the runway we thought we were seeing the love child of King of Costume, David Bowie and original Club Kid, Leigh Bowery. The model's masked and garishly painted faces, however did not detract from the obvious 70s disco vibes Pugh was giving off. A Pugh, Bowie and Bowery party is one we'd kill to get an invite to!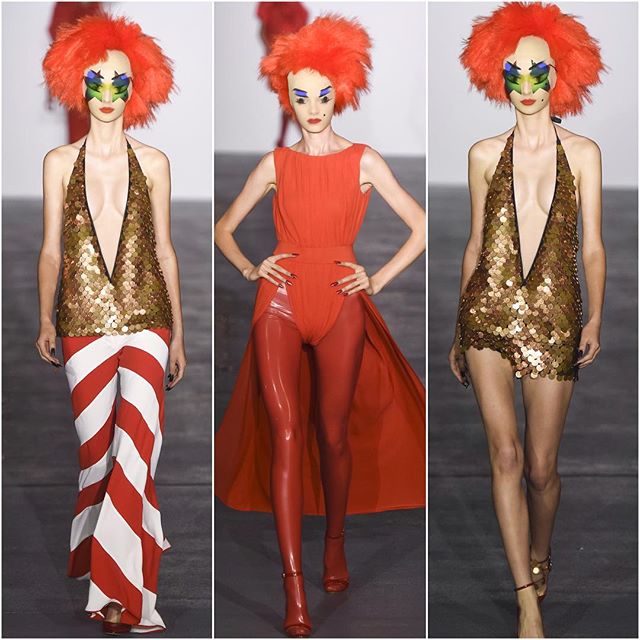 Image credit
@fashion_finds_
Find your 80s Club Kid outfit here
http://bit.ly/1KAm4WK
House of Holland
"We can't stop here. This is bat country!"
Well we did stop, and sit up when we witnessed Henry Holland's fierce Fear and Loathing collection (titled Fear and Loafing). Awash with 70s style, many of the models paraded down the catwalk wearing Raoul Duke-esque yellow aviators, with one in a patchwork safari jacket, a close replica of a jacket Duke is seen supporting in the movie.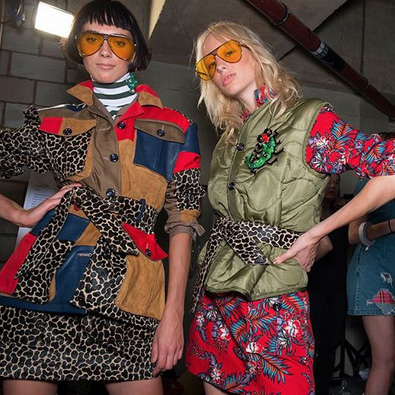 Image credit
@emmelikimhi
Find your sassy 70s outfit here
http://bit.ly/1G21vQY
Holly Fulton
Holly Fulton's SS16 collection was a divine assortment of surrealist 60s prints, inspired by English artist, Eileen Agar. Beautiful bold designs adorned slick cut outfits, which thrilled our vintage-clad hearts. The high-waisted printed flares are on the top of our SS16 wish list!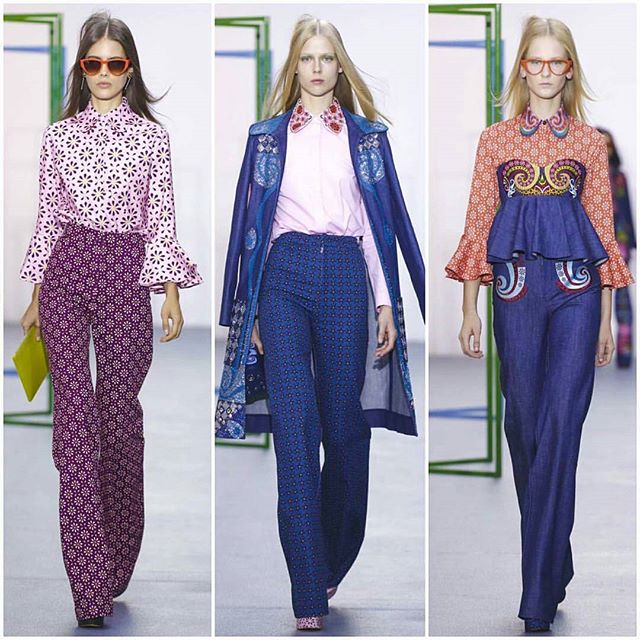 Image credit
@trendiestpeople
Shop 60s prints here
http://bit.ly/1V9YlSd
Orla Kiely
Orla Kiely's models put-putted down the runway (literally, the catwalk was a mini golf course!), sporting back-combed beehives and slick headbands to compliment their sensational 60s/70s inspired outfits. Beautiful bold prints in bright colours and of course those platform shoes had us pawing over every design.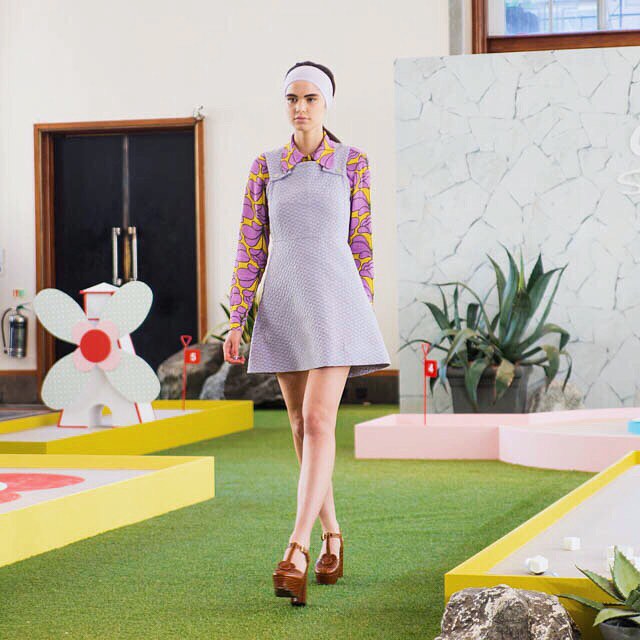 Image credit
@fashionknitsta
Shop our psychedelic prints here
http://bit.ly/1V9YlSd
Topshop Unique
Taking it further back was Topshop Unique, but with a modest modern twist. Embellished bombers were draped over 20s-esque tea dresses and 70s high-waisted denim jeans were teamed with frilly Victoriana blouses. All outfits, however were topped off with an 80s edge thanks to the beauty team's Debbie Harry inspired blowdrys and bold red lipstick.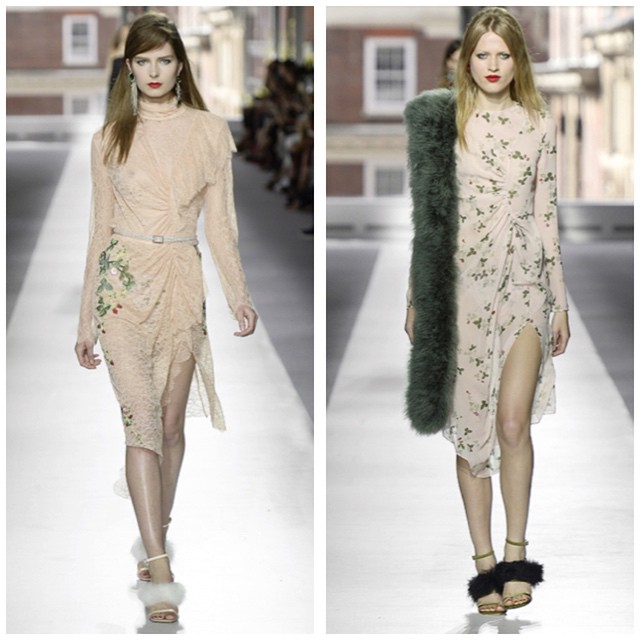 Image credit
@lisadeken
Find your 20s tea dress here
http://bit.ly/1KzqyvT
Words: Francesca Wright