What a way to start 2017- LFWM s has had us all in awe at the show stopping attire that our favourite London designers have been sending down the runway this January. At Beyond Retro, we've always got an eye out for the vintage influences that still reign strong on our runways and have picked out our favourite trends and some ideas on how you can recreate these looks with our unique vintage product for a style to suit you.
CHUNKY KNITS
It's mid winter and with summer just a distant memory, knitwear seems like the most practical of trends to strut out in, however style doesn't have to be compromised, wear bold bright and over sized. Don't let the January blues get you down!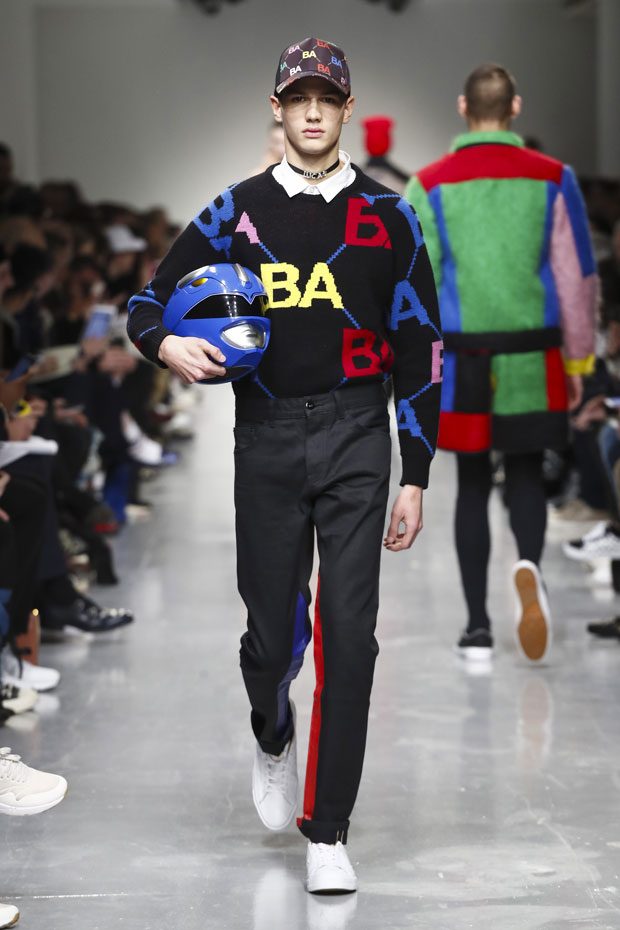 Bold is better! Check out Bobby Abley's initialed knits. (
Vogue.co.uk
)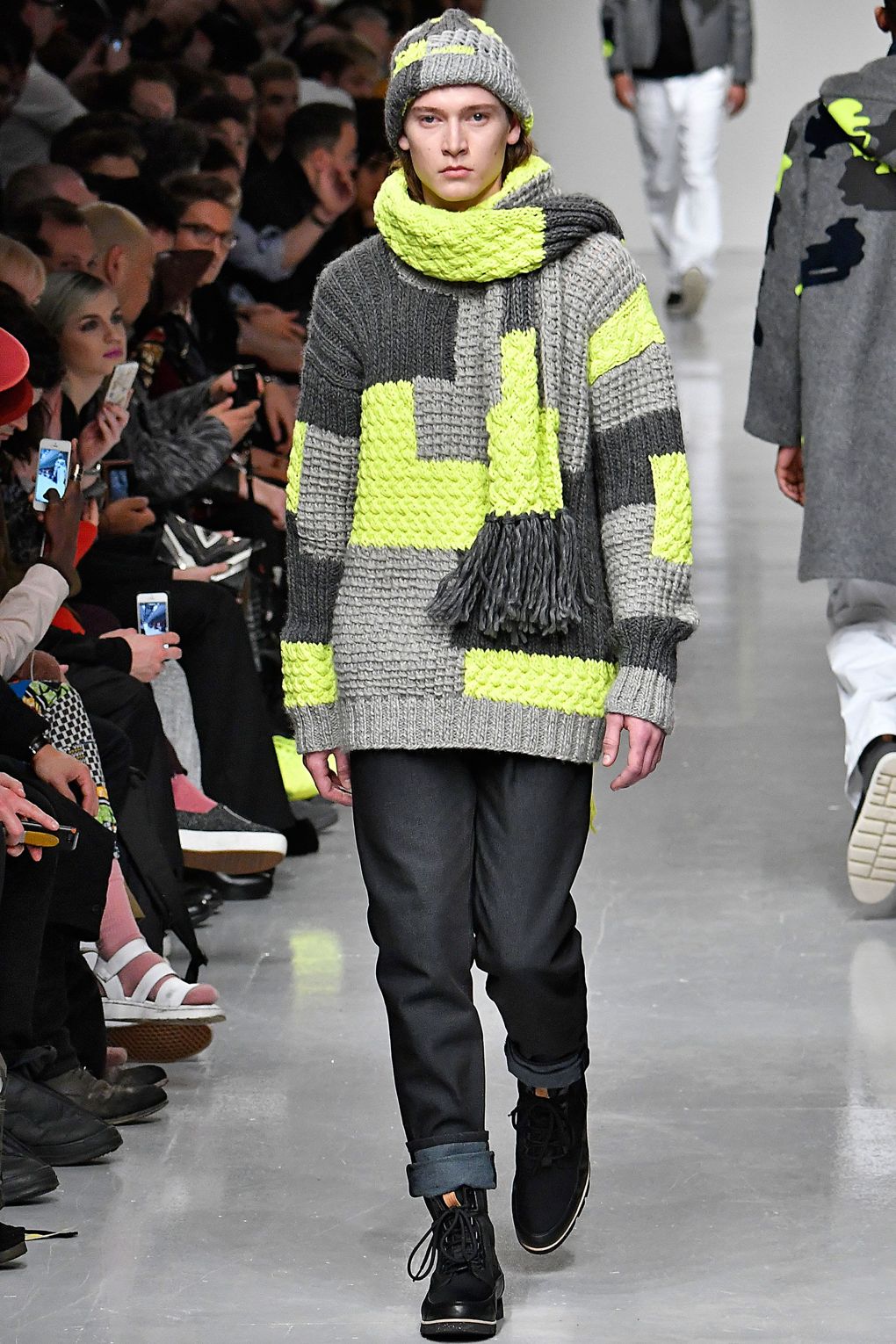 Christopher Raeburn makes colour blocking cool again (
vogue.co.uk
)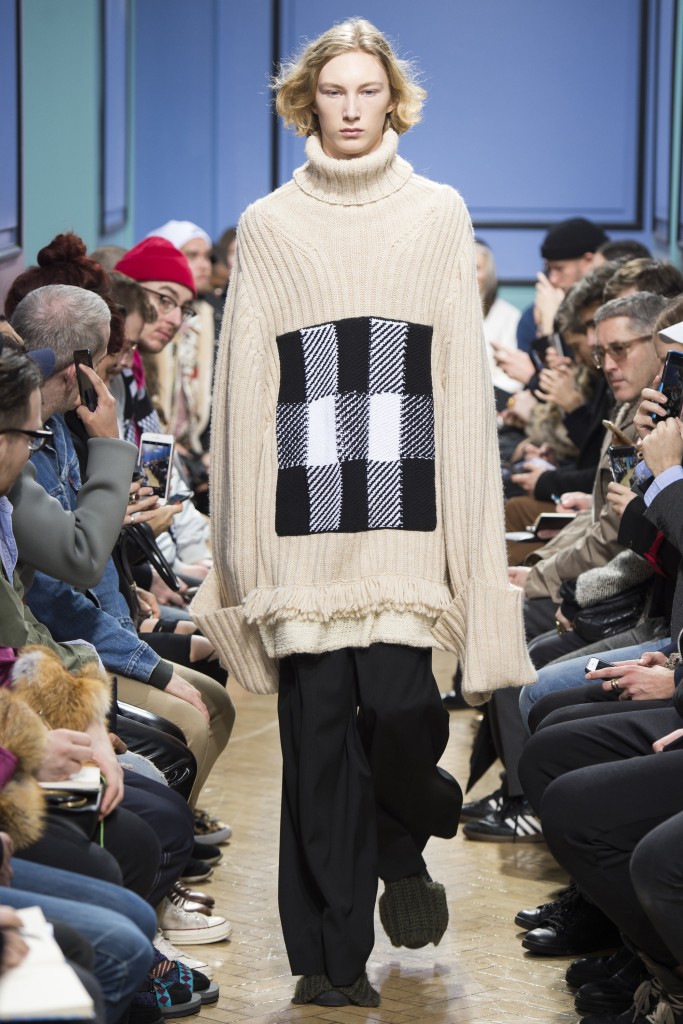 JW Anderson isn't afraid of over sizing!
Here are some of our favorite knitwear available
online
from as little as £12!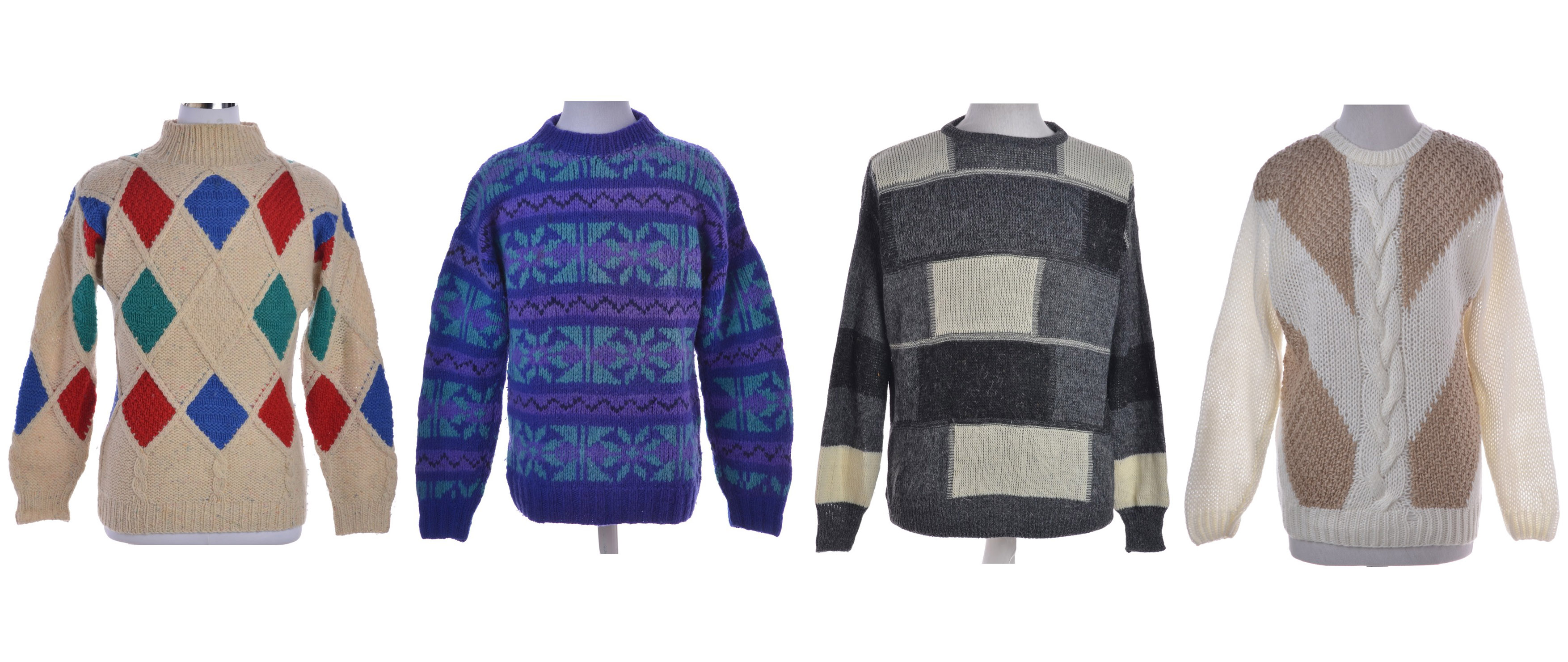 From left:
ONE
-
TWO
-
THREE
-
FOUR
SPORTY SWEATS AND JACKETS

Streetwear still has a strong presence at fashion week. We love the evolution of this 90's look and its colourful story.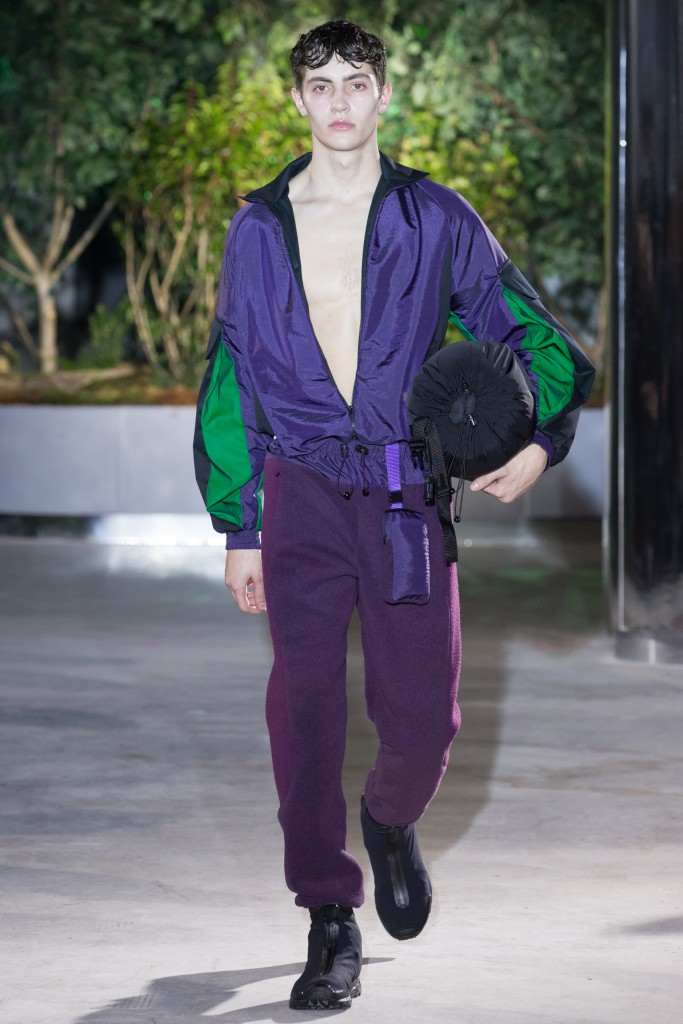 Cottweiler, has creating an apocalyptic camper, ready for anything!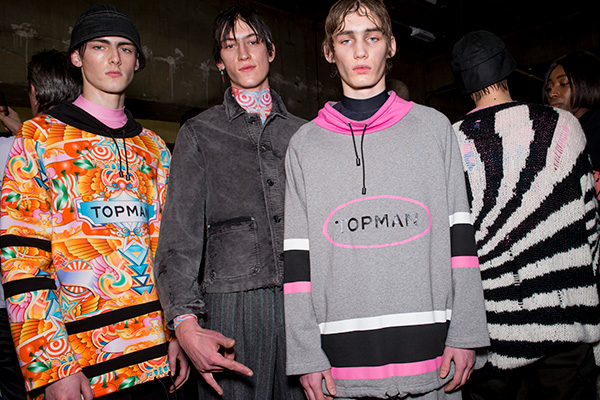 Topman Design mix baggy and bright sportwear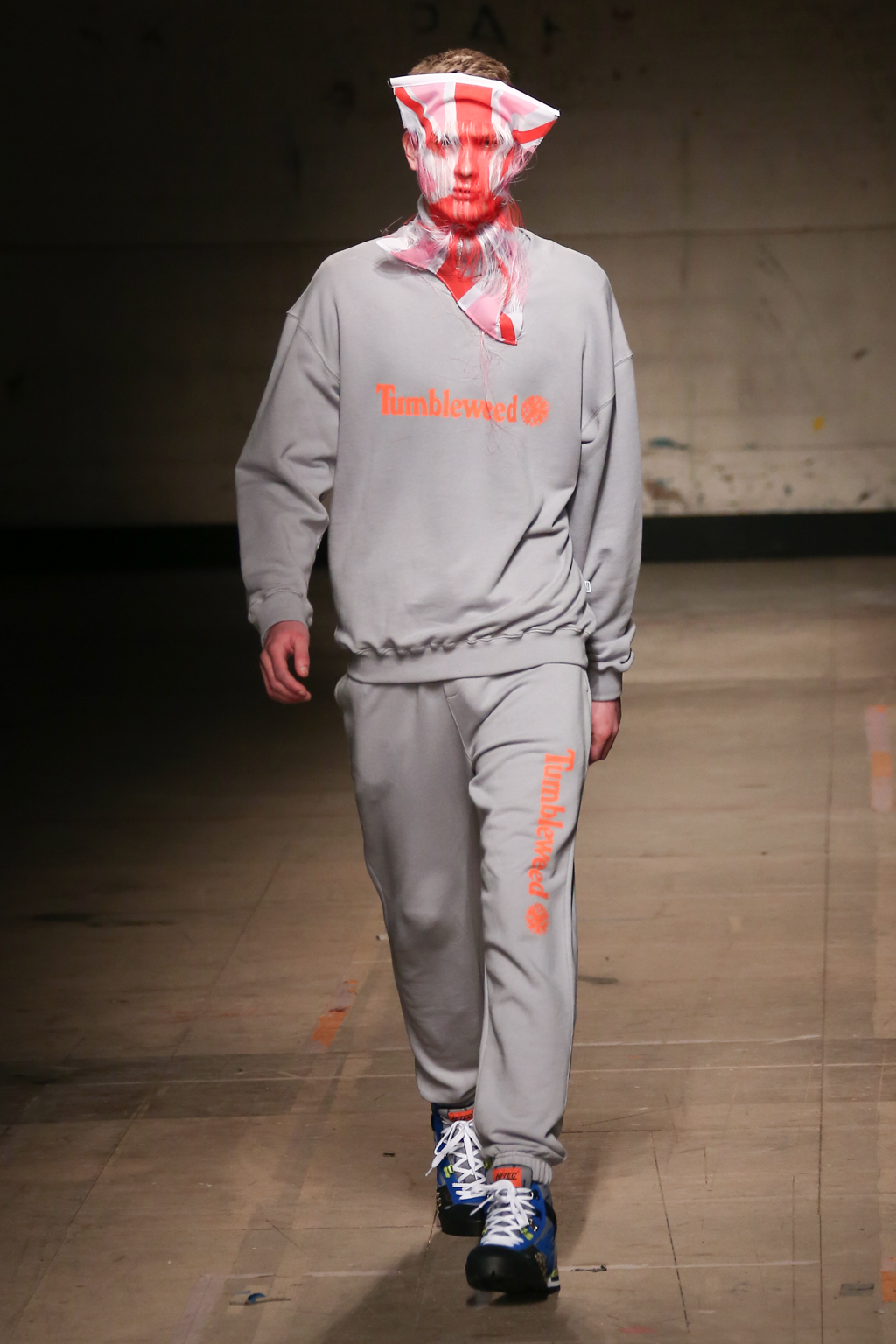 Christopher Shannon takes inspiration from the 90s classic tracksuit
Check out our
Street wear and Branded Sportswear online
, create your own individual sportswear look!
MILITARY MEN
Action man never goes out of fashion and LFWM saw an array of camo ensembles fighting their way into becoming 2017's serious style staples!
Liam Hodges isn't afraid of double camo - move over double denim!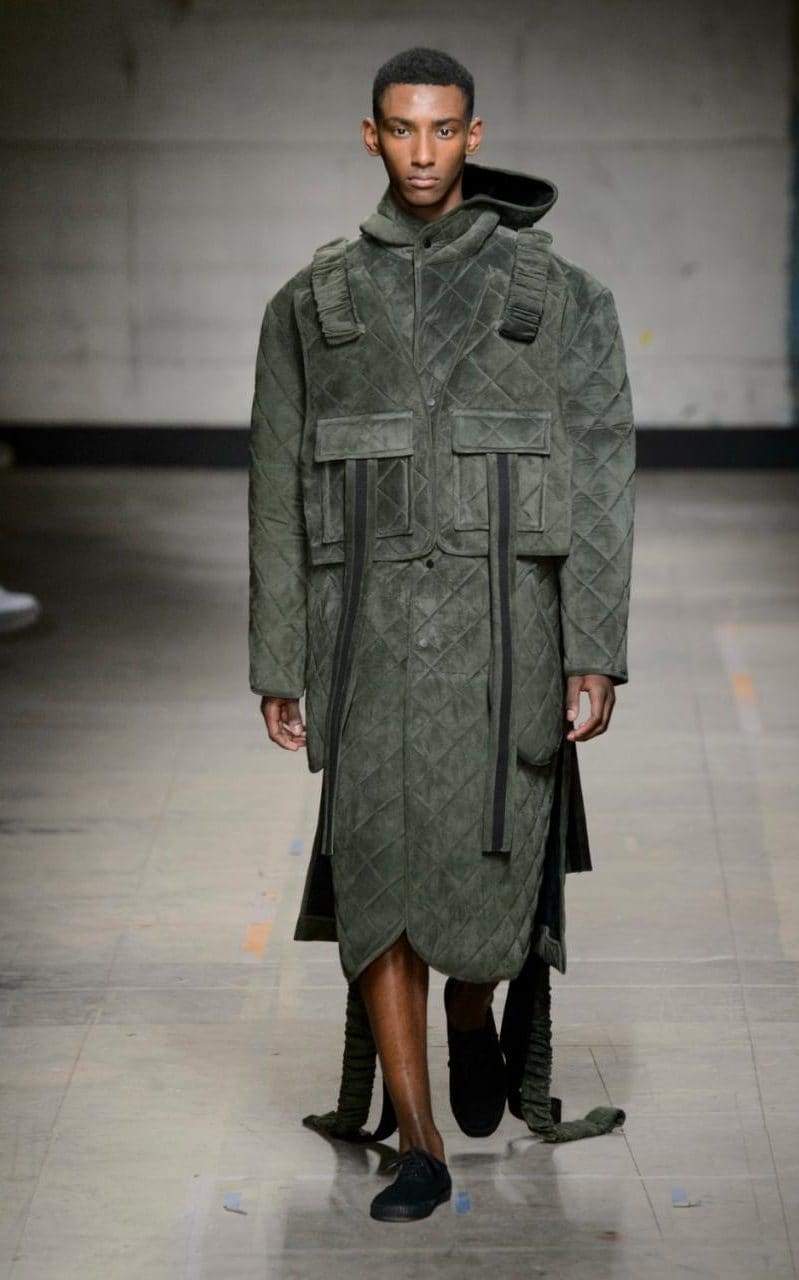 Craig Green (Winner of British Menswear Designer of the year) looks at traditional mariner men uniform.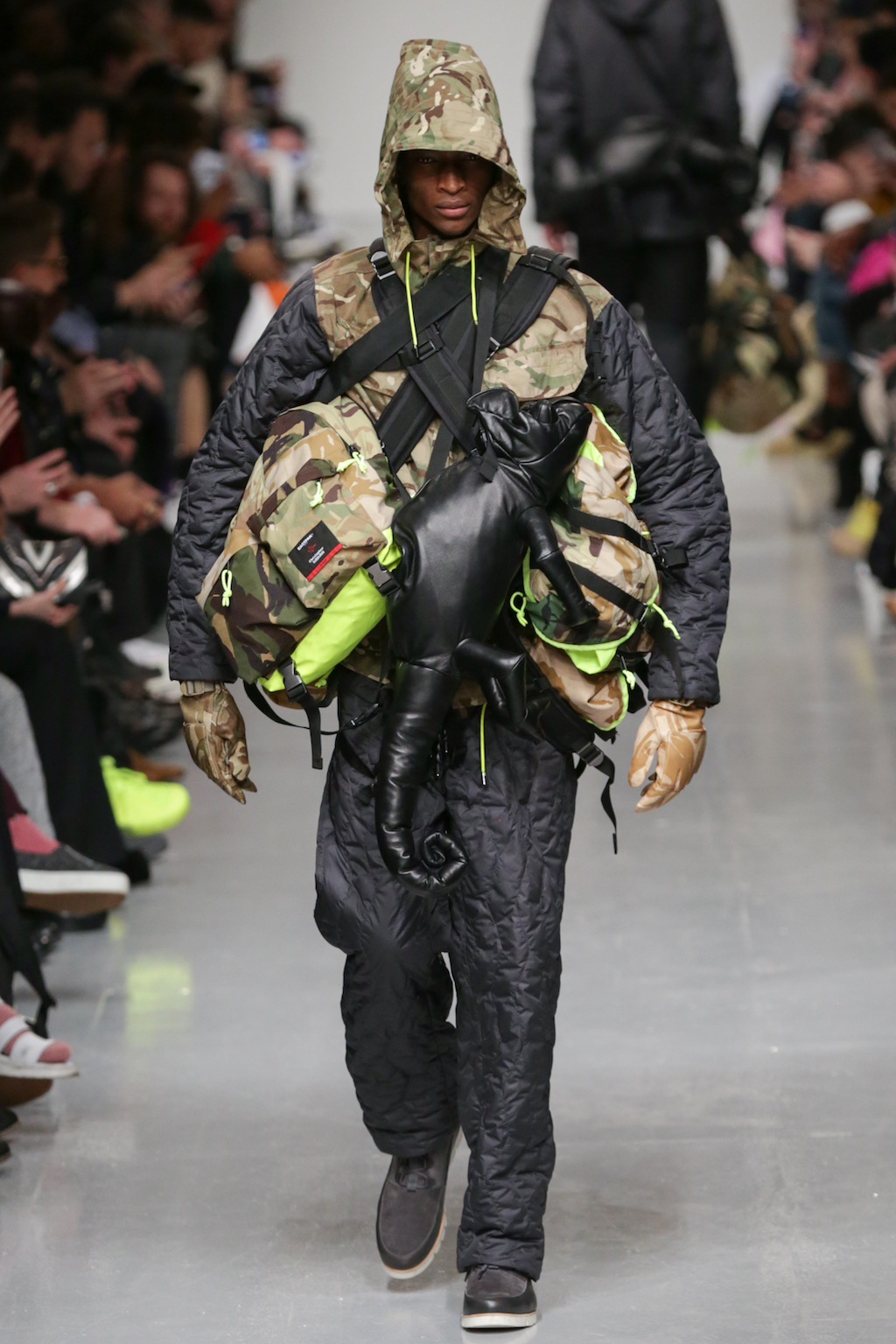 Christopher Reaburn take the camo print more literal, pairing it with a chameleon bag
Our fun mix of
workwear
will help you to rework these looks in an authentically vintage inspired way. Just check out our
Beyond Retro LABEL camo sweat
!
As well as these trends, 2017 has had a stylish kick off in the wake of London Mens with checks, denim and 70s influences. It's clear to see that gems from the past still make London the unique, fashionable haven it is today.
Words: Bethany Powers