Last weekend the suede squad descended on Somerset House! Sashaying down the cobbles in varsity jackets, patchwork and prints, our gals flew the flag for vintage and repped the crème de la crème of authentic gems.  Now there's a girl gang we wanna join.  
There was a definite buzz in the air as a taste for all things minimal was saturated with colourful hues and Woodstock fringing! Our crew of Seventies sensations gave the much hailed decade a new lease of life whilst show-goers ogled over delectable 60s capes and sugary sweet vintage. Meanwhile our fave fashion editor Pandora Sykes stole the show with a lesson in tonal blocking wearing our Letterman jacket from the Beyond Retro Archive.
Scroll this way for ways to wear Beyond Retro's finest.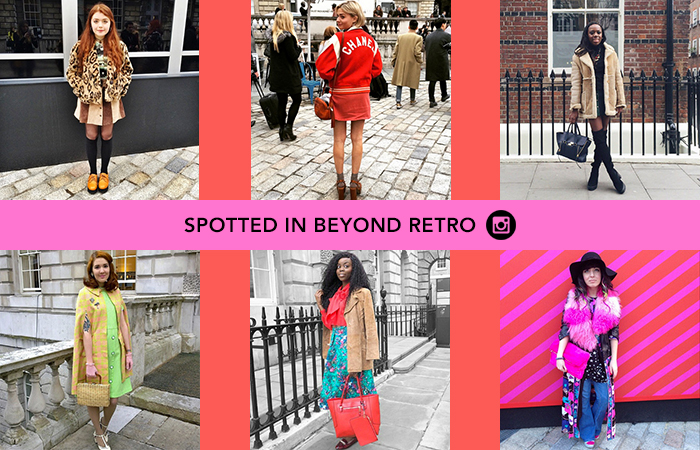 Ellie of Rose and Vintage in our Label Suede Panel Skirt
Pandora Sykes Fashion Features Editor at Sunday Times Style in our Archive varsity jacket
Kristabel of I Want you to Know in our coat
Sinead of Hackney Rose in our 60s cape and dress
Annie of EphiphAnniea in our suede jacket and pussybow blouse
Law of That's So Yesterday in our Beyond Retro Label Kimono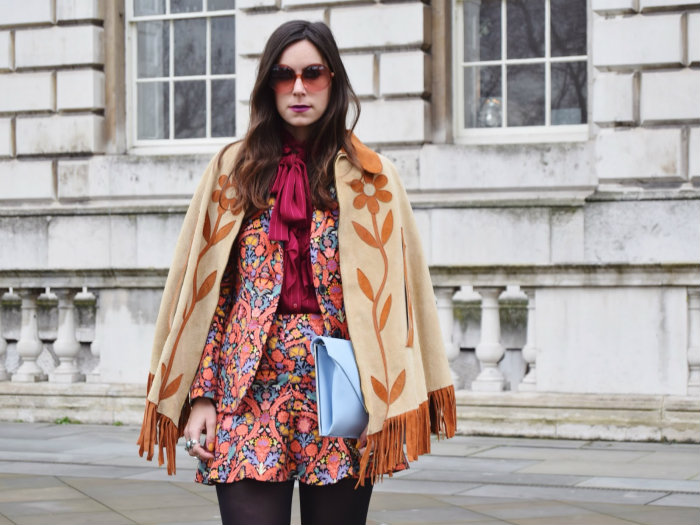 http://www.twoshoesonepair.com/  
We've got a cape crush. Our Seventies-styled sista, Naomi Rowland rocks our coat of dreams found in the Brick Lane shop!  Naomi also wears our two-tone sunnies, now available in all stores. Dayam gurl she looks good.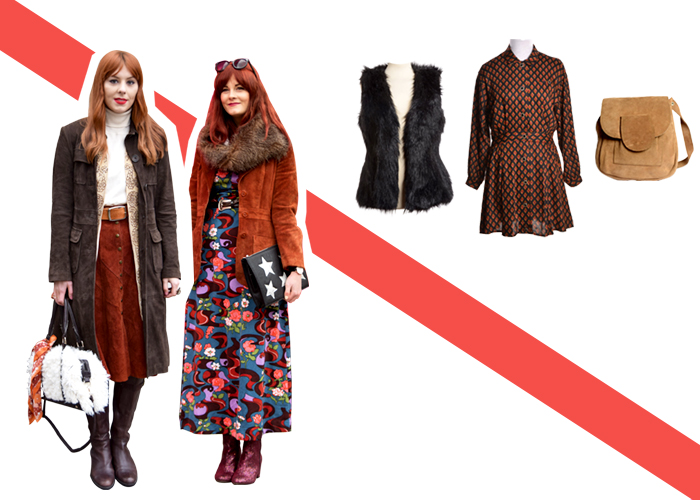 Charlotte of The Good Owl owns lust-worthy layering in double suede while Leigh Travers of Fox and Feather sasses it up in our 1970s dress and jacket- bonus points for the sequin soaked shoes.
Check out our 1970s Lookbook
Shop 1960s
Shop Suede
Shop Denim
Shop 1970s
Words by Hannah Wilkinson