Fashion month has come to a close so we caught up with some of the industries' cool cats to get the low down on seasons to come. Oh and some chit-chat on vintage shopping too. Well it would be rude not to!
Read Spotted in Beyond Retro for vintage street style at LFW A/W'15
Holly McGlynn, Photographer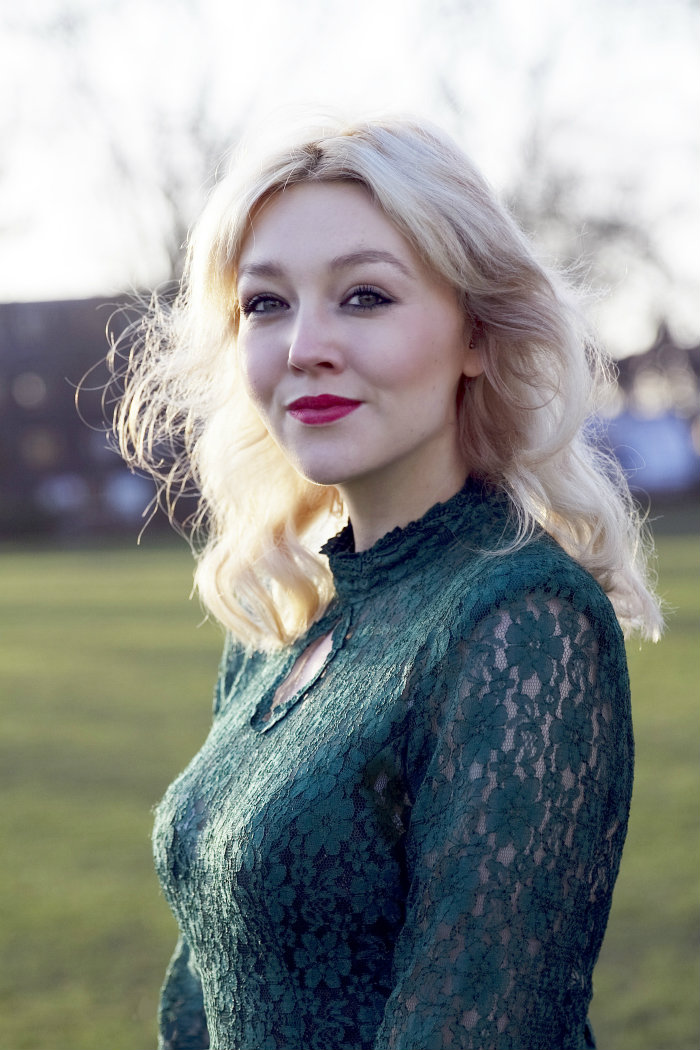 Holly McGlynn
What caught your eye at London Fashion Week A/W '15?
I loved the fun and travelators at House of Holland, the silhouettes at Eudon Choi, the hemlines and slits at Topshop (I like to flash a bit of leg, even in winter) and the chillaxed to the max glamour at Temperley - it was like 'yes I'm wearing a slinky, floor length number to the corner shop but I'm wearing it with slippers and parka so it's not even an issue.'
What's your top tip for surviving LFW? 
Don't take it too seriously. LFW is essentially a trade show, a first look at the collections for the next season. It's exciting, busy, and really fun but there is a bit of circus and elements of falsehood surrounding it. I try to avoid those parts of it and just focus on doing my job well and having fun.
What's your vintage must-have? 
A shearling-lined aviator jacket. Tell me Beyond Retro have some?! (Ahem… we do… shop here)
Do you have a fave vintage piece? 
My engagement ring, it's from the 1960's. It's an emerald, which was the original engagement stone. It was only during the Victorian period that diamonds became the engagement stone because emeralds were in such short supply. The earth takes a very long time to produce emeralds so they're quite rare. There's a fun fact for y'all!
Who's your vintage muse? 
Edie Sedgwick, girlfriend knew how to rock a pair of earrings. Plus, I'm getting my hair cut short this week so she's my new hairspiration. I know it's a cliche, but Jane Birkin for her chic simplicity. Marlene Dietrich for dressing like a boy and general badass attitude.
Website: http://www.hollymcglynn.com/
Twitter: @hollymcglynn
Instagram: @hollymcglynnphotographer
Ellie, blogger babe at Rose and Vintage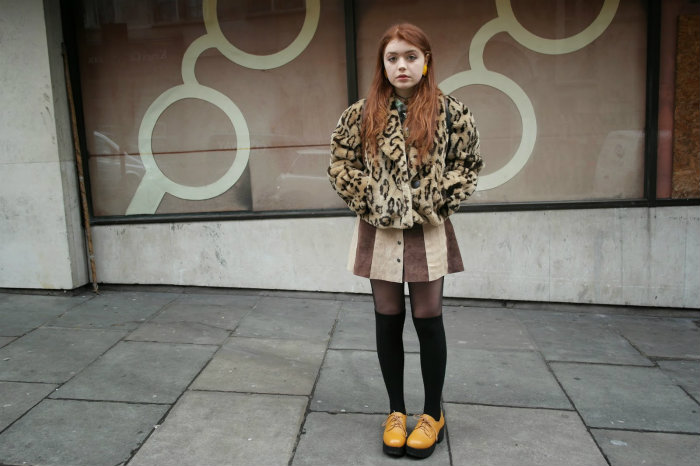 Ellie from
Rose and Vintage
What was your favourite show at London Fashion Week?
I think for me Mother of Pearl really captured every single up and coming trend, with floral printed coordinates and a distinct seventies feel.
What's your top-tip for surviving LFW?
Plan your outfits in advance, it saves so much time and stress in the mornings! And take the free popcorn you are offered - you won't get time for a proper lunch and so make the most of what you get!
What will be your vintage must-have for AW '15?
It's all about suede for me. A vintage suede skirt goes with everything, and gives an outfit such a retro twist.
What vintage item can't you live without?
A good pair of Levi 501s! Comfortable and perfect to pair with a oversized patterned shirt.
Why do you wear vintage on the cobbles?
Fashion week is the time everyone really showcases their style - you wear the best outfits you can in order to really represent your fashion sense. For me, I wear vintage anyway, so to lose that for LFW would be like lying! I also just love having something a bit crazy that no one else has - it's the best way to stand out!
Website: http://roseandvintage.blogspot.co.uk/
Twitter: @elliecp
Instagram: @elliecp_
Lily Fox, M&P Model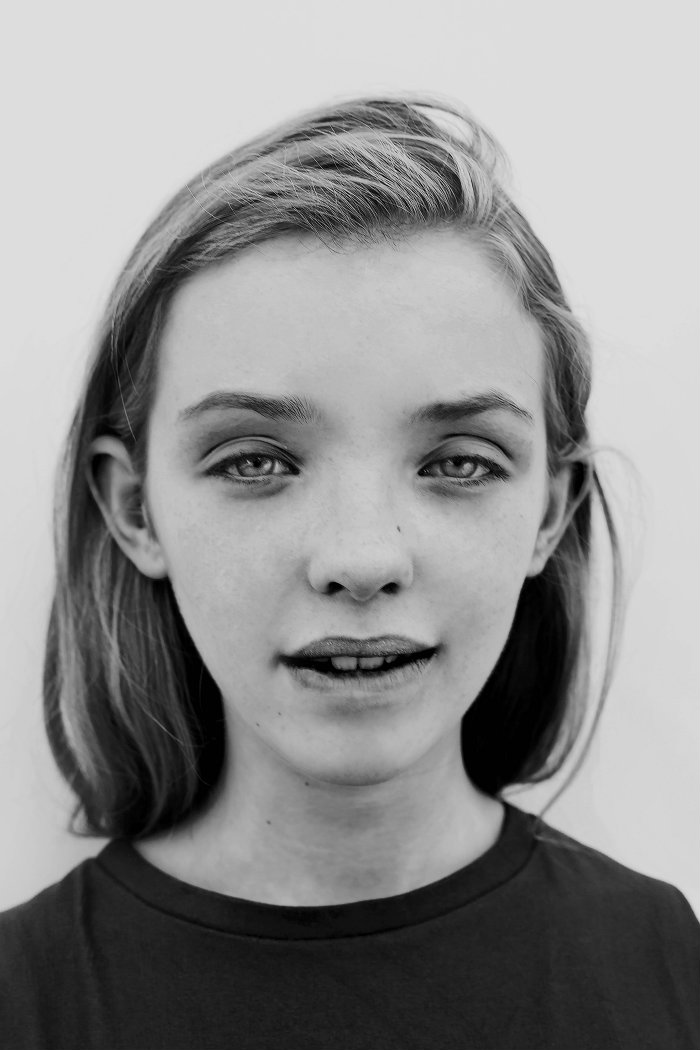 Lily Fox from
MandPModels
Photographer: Sophie Mayanne  
What was your fave show at LFW? 
I loved the Jasper Conran show because it sums up London Fashion so well!
What's your top-tip for surviving LFW? 
Drink plenty of water and carrying a comfortable pair of shoes.
What will be your vintage must-have for AW '15?
I really want a pair of vintage dungarees!
What vintage item can't you live without?
I can't live without my vintage denim jacket; it works so well with so many outfits.
What are your London Fashion Week handbag essentials? 
My lovely agency M+P kitted all of us girls out with 'Fashion Week Goodie-Bags' so I had so many great products. I think my essentials have to be the Aveda moisturiser, Carmex lip-balm, phone charger, water bottle and most importantly, Pop-chips- life savers for late-night castings.
Instagram: @mandpmodels