The fash pack have descended on Somerset house in their numbers, clip-clopping their exceedingly well-heeled toes over the cobbles of the iconic square, and among them was blogger Maddy of Fashion Obscura- wearing copious Beyond Retro, no less!
'I loved my floral themed outfit for Day 3 of LFW, and it complimented the sunny Spring weather perfectly!'
'Florals may not be a ground-breaking Spring trend, but I gave my look a quirky twist by wearing a rather eccentric hat covered with pastel coloured silk flowers. It certainly stood out in the crowds!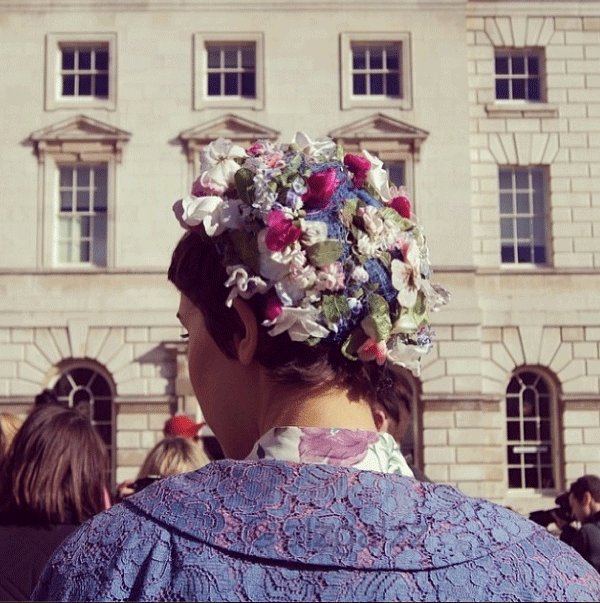 Fashion Obscura  
'I styled the rest of the outfit to match with the hat so I paired it with a ruffled pink shirt which was tucked into a dainty floral printed tea dress, I then layered a gorgeous blue lace jacket on top. I finished the outfit with some simple accessories which included a white belt and pink pouch that fitted my LFW essentials'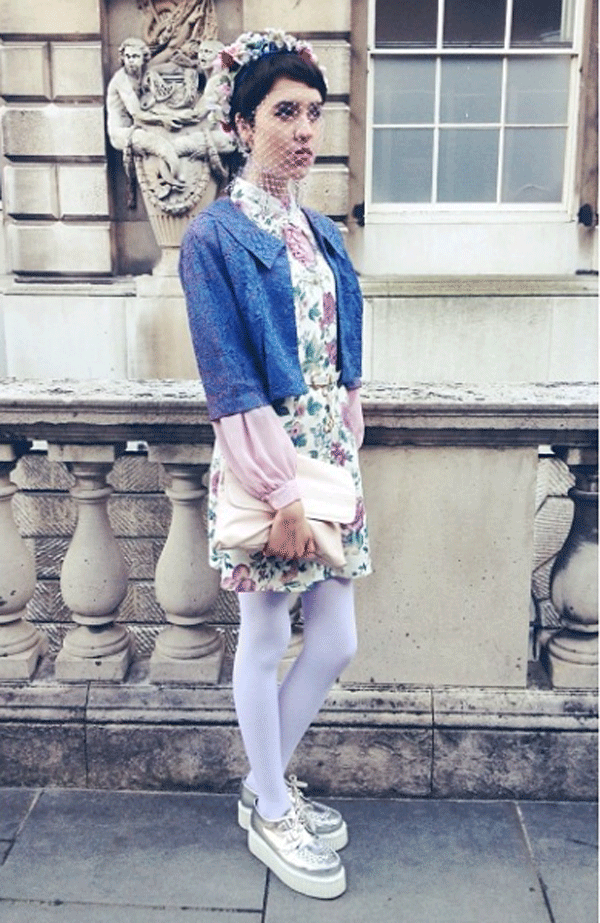 This was my first time wearing an all-vintage outfit to LFW! I loved it as nobody else wore anything similar, that's for sure! Although I got a few odd stares on the tube, it certainly got a lot attention from photographers and bloggers including Elle, Vogue and Nylon. I can't wait for the sunny weather to reappear and give me the opportunity to wear more florals!'