While the glitz and glamour of Milan gets under way, we are still crushing over this girl and her ultra-stylish vintage wears- which attracted a number of admires over LFW- and we can see why! Here is Ellie of Rose and Vintage and her fashion week diary, filled with Beyond Retro attire, of course!
'This was my first year at fashion week, as I've always been too shy to go before. It was a lot less scary than I imagined and I was actually shocked at how lovely and friendly everyone was. Obviously, the street style is incredible - and I spent a lot of time each morning panicking over what pieces in my wardrobe would work best together to make an outfit that would really stand out.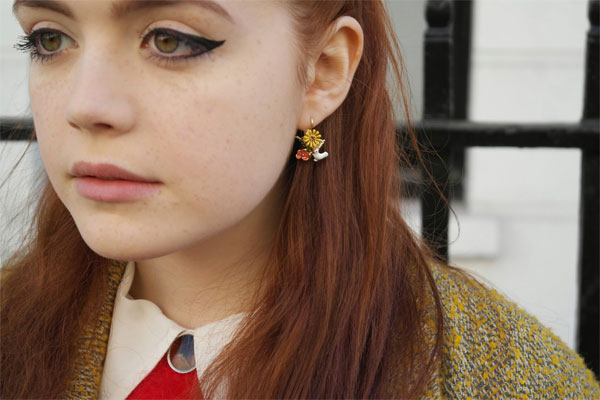 On my first day (day 2 of the event) I opted for a metallic-themed compilation, made up of a pair of charity shop gold shorts worn with a white shirt, dotty tights and my metallic threaded jacket from Beyond Retro. I've been itching to try a full metallic outfit for a while now, and thought that fashion week would be a perfect opportunity to give it a go. The jacket definitely attracted quite a lot of attention, and is one of my favourite pieces when it comes to versatility as it looks great dressed up or down.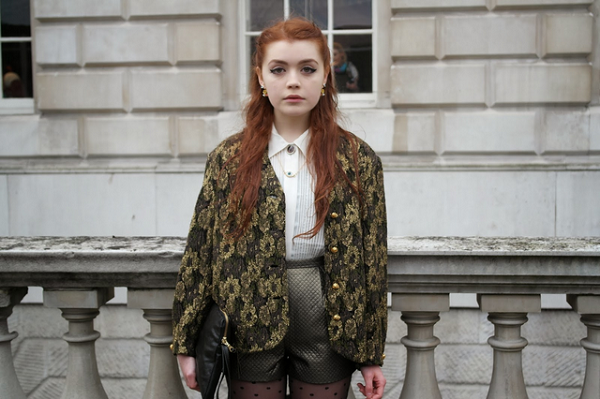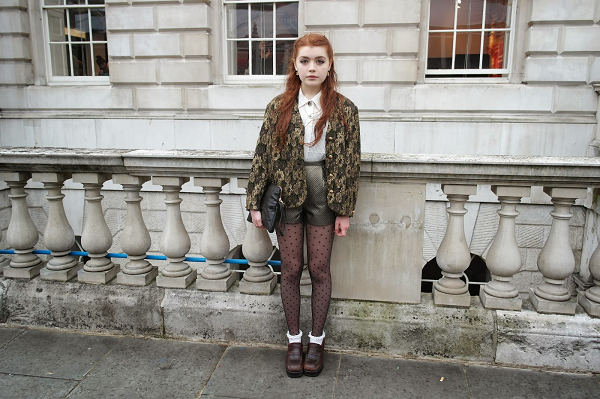 On my second day (day 3) I chose to play around with the red and tartan trends, and wore my long Beyond Retro tartan skirt with a fluffy red jumper from a charity shop. It was definitely an eye-catching outfit, and even managed to bag me a spot in the LFW Daily Newspaper (alongside the gorgeous Naomi of Two Shoes One Pair). The skirt is such an unusual length and shape for tartan (usually made into short skirts or kilts) and so gave me the opportunity to give the trend my own granny-esque twist.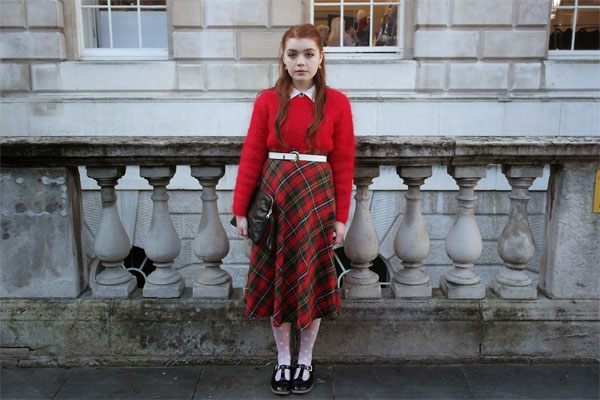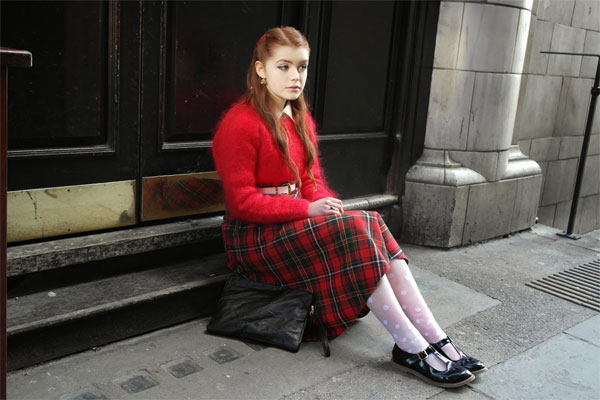 I absolutely loved attending London Fashion Week (and of course wearing my favourite brand, Beyond Retro!) I can't wait for the excitement to start all over again next season, I'm already planning outfits.'