The iconic fashion designer, Yves Saint Laurent, first introduced his classic tuxedo jacket for women
 "Le Smoking" 
in 1966, over half a century ago. The designer had radically set about empowering women by giving them the chance to not only wear men's clothing, but to carry off pieces with such influential and powerful connotations so stylishly. Because of his success, he went on to interpret the same jacket and look for the rest of his career and this style still synonymous with YSL. However, there are earlier examples of women in tuxedos. Marlene Dietrich in the 1930's classic "Morocco" is still one of the most iconic images in fashion and film.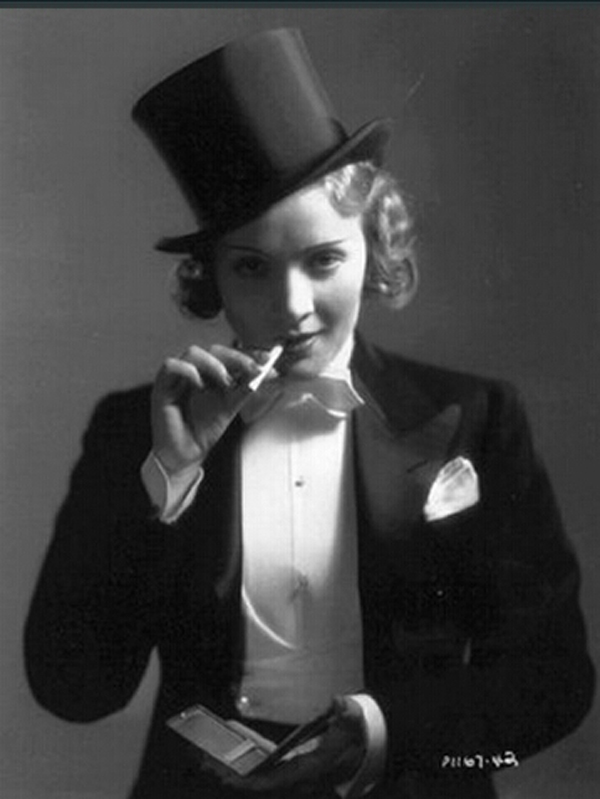 Helmut Newton's photographs of
Le Smoking
 in 1975 initiated a more erotic approach to the tuxedo jacket.
Miguel Jacob of the Globe quotes
"Perhaps the greatest - interpreters admirers and proponents: Helmet Newton, who's famous 1975 photos of a dinner-jacketed dame with slick-back hair brought it into the main stream. Newton creates a thrilling, high-contrast tension, revealing the fetish potential of gender-bending formal attire in the process."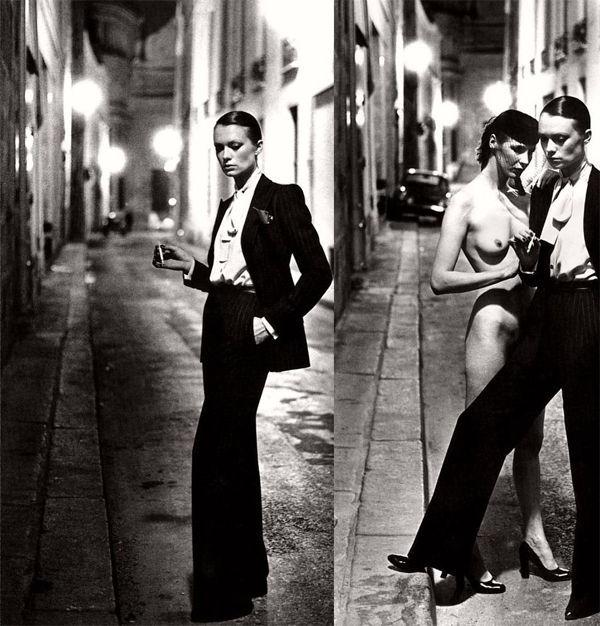 And the trend continues. From Stella McCartney's fall 2012 tuxedo blazer (bright tuxedo Jacket below), to Jean Paul Gautier's double breasted tuxedo Jacket Spring/Summer 2013... We don't see this look disappearing any time soon!
Shop women's jackets here