On Thursday March 12th Beyond Retro hosted our first late night shopping party of the season, our 'All-in-One Night of Fun!' and oh what fun we had! We had retro sweets and refeshments: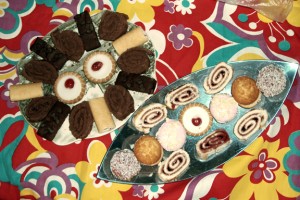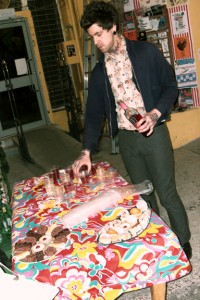 ...and hundreds of cool playsuits and jumpsuits. Boy did you go crazy for them! We saw some of you buying two and even three at a time, stocking up on this new summer must-have. But fear not: we have more jumpsuits, playsuits and swimwear on the way to take you through the whole summer season!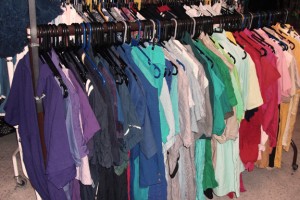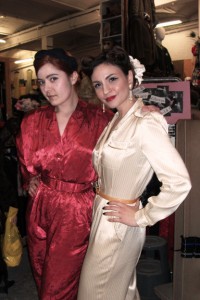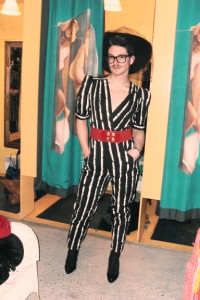 To top it all off (or perhaps to go over the top...) we had performances from the BIGGEST names on the alt/drag performance scene: Johnny Woo, Russella, Ryan Styles and John Sizzle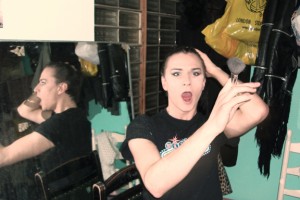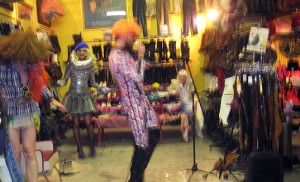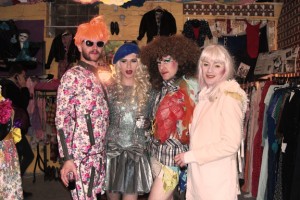 Plus the fab four each created a self portrait focusing on the theme of 'Identity' and unveiled it as our latest East End Lights project! Taking inspiration from their performances, make-up and costume they produced iridescent artworks focusing on how they see themselves and how their audience view them, using items found at the bottom of their dressing up boxes. The fabulous Russella recreated his inimitable glittering lips, Styles a macabre silhouette, Woo a colourful confection of Quality Street wrappers and Sizzle a depiction of those crazy Irish eyes.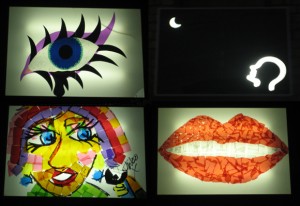 The best part was seeing all of your amazing outfits and great smiles.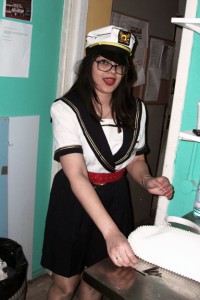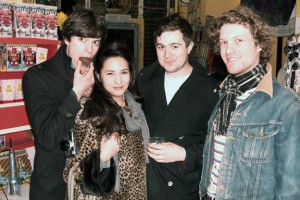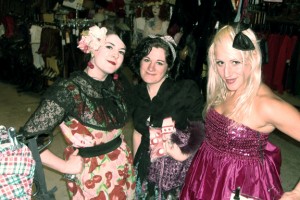 Thanks to everyone who came out and we look forward to seeing you at all our events over the summer!