Cool corsetry alert! Word on the street is that lattice detailing is beginning to trickle into our wardrobes and we couldn't be more pleased. Who knew the Renaissance would have a come back? Except this time it's less Marie Antoinette and more It-gurl sass. Get laced-up!
Shop Corsets
Shop Women's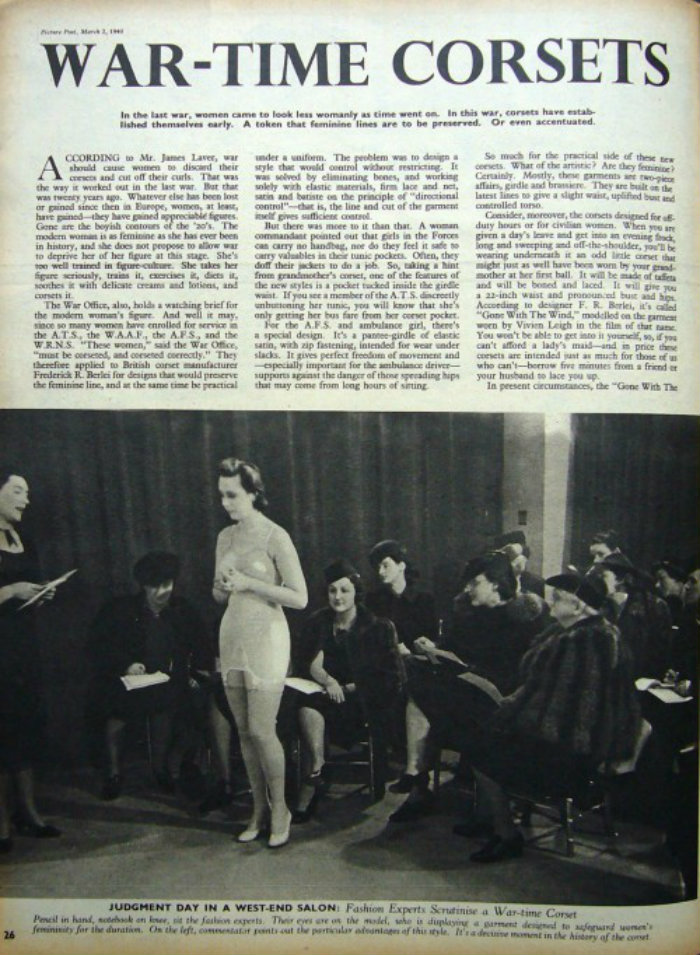 http://www.kitsch-slapped.com/2012/07/war-time-corsets/  
Cast your mind back to 17th century tight-lacing, complete with cage crinoline skirts and teeny-tiny waists. Did you know that some girl's waists were recorded to be just 15 inches when cinched into whalebone corsets? We. Just. Can't. After WWII was declared and luxury fabric was hard to attain, there was a resurgence in the use of lace-up fastening but soon the Lycra-revolution would see an end to this style of nip 'n' tuck.
Now flash forward and all hail Isabel Marant SS'15. If Isabel Marant's done it, that pretty much seals the deal. Think cropped leather pants with a flash of side-seam lacing or a denim waistcoat with full frontal lace-up overload. This year it's 1970s sass with a punk edge. You catch our drift?
http://www.kensingtonleverne.com/
Model in lace-up skirt: Mika Francis: http://www.thestylesamurai.com/
Words by: Hannah Wilkinson