Following the announcement of our new
in-store theme
, our visual merchandising team have picked their favourite pieces from the online shop that perfectly epitomise this luxurious trend. Opulence is key, so look for heavy velvet fabrics, gold brocade prints and lashings of lace. Men can do this exellent look too, just look at the Dolce & Gabbana menswear shows for this season (and next season you trendsetter , you!) for key pieces like tailored shorts, Versace-style shirts, florals and breton stripes. Bellisima!
Black & Gold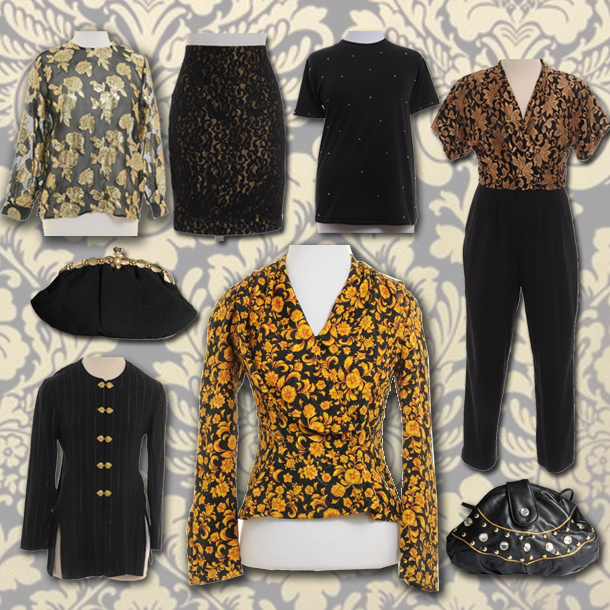 Clockwise from top left...
Sheer metallic blouse £18.00
Lace pencil skirt £15.50
Studded t-shirt £15.00
Brocade print jumpsuit £22.00
Rhinestone shoulder bag £12.00
Brocade print blouse £17.00
Pinstripe jacket £15.00
1950's clutch bag £20.00
Velvet & Lace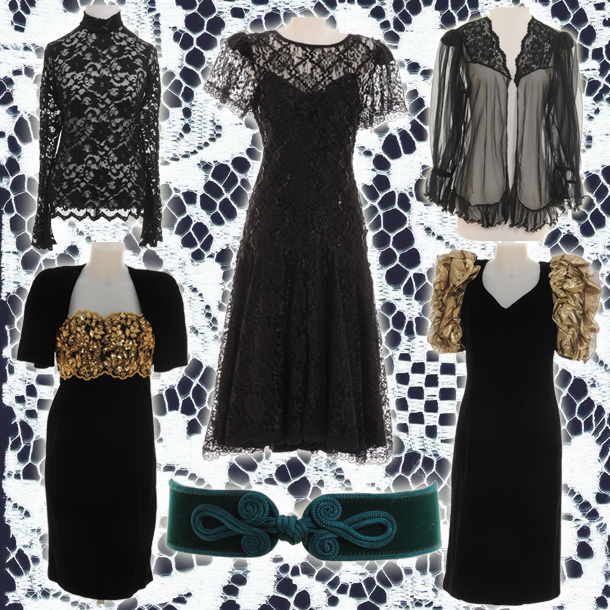 Clockwise from top left...
Victorian style lace blouse £18.00
Short sleeved lace dress £28.00
Sheer bed jacket £12.00
1980's velvet party dress £25.00
Velvet waspie £15.00
Embellished velvet dress £28.00
Florals & Tapestry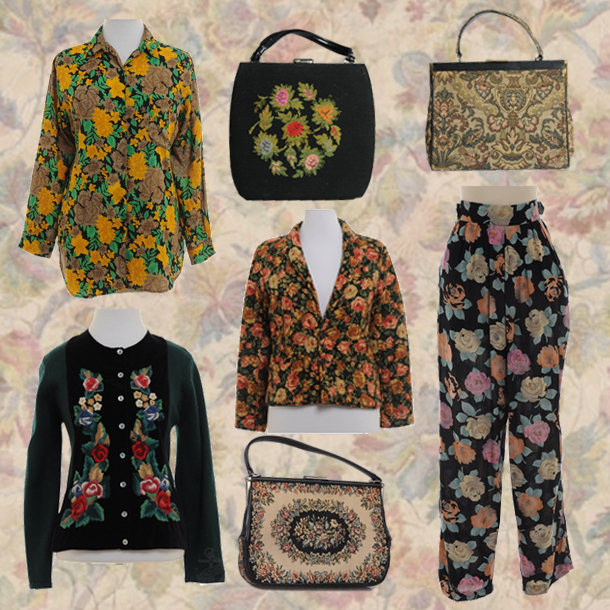 Clockwise from top left...
Floral blouse £14.00
1960's embroided hand-held bag £16.00
Tapestry hand-held bag £15.00
Chiffon palazzo pants £2300
Floral blazer £26.00
Embroided hand-held bag £18.00
Embroided cardigan £20.00
Menswear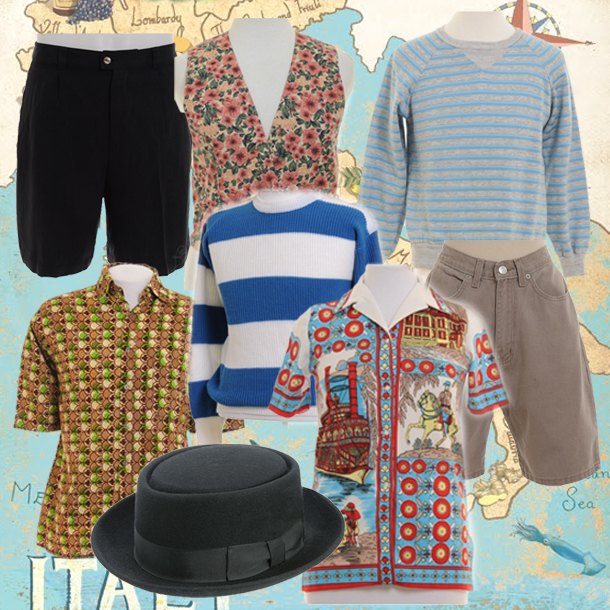 Clockwise from top left...
Black shorts £16.00
Floral Waistcoat £16.00
Striped sweatshirt £15.00
Mushroom shorts  £14.00
1970's short sleeve shirt £15.00
Striped knitted jumper £19.50
1980's short sleeve shirt £16.00
Pork pie hat £37.00