KATIE JONES X BEYOND RETRO
Known for her colourful creations and sustainable methods, Katie Jones has recently been a part of Selfridges 'Bright New Things' initiative, receiving a full window installation and then going onto win the Bright New Things Bursary Award. Her business is forever growing, but Katie, like us, is determined to fight fast fashion and hold onto her ethos for saving the industry!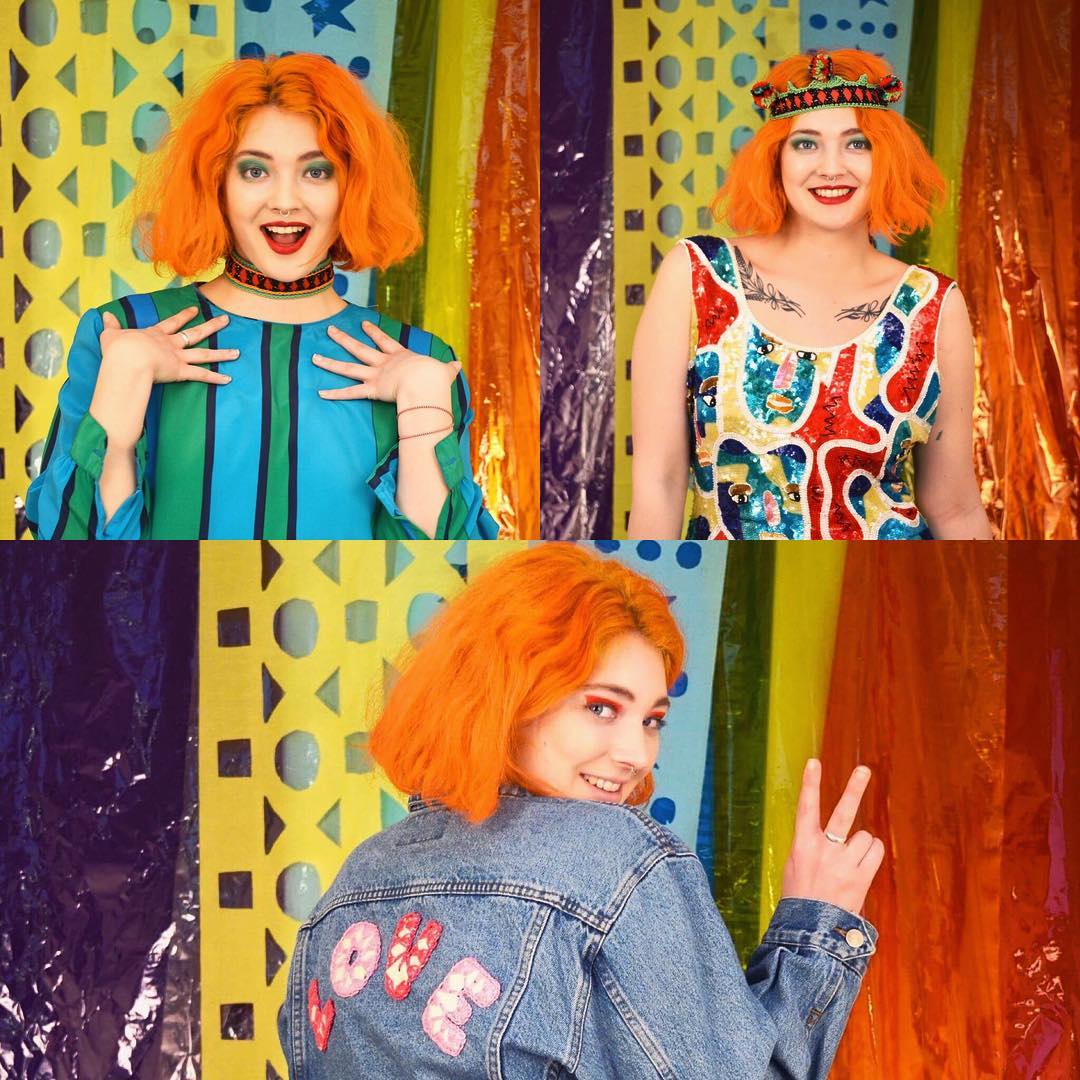 We've teamed up with Katie for a new limited edition collection for our
Revolution Range
made up of pieces from pom pom headbands to L O V E knitted patches, all handmade in her London studio using surplus fabric and yarn. The Katie Jones line will be launching online and in our Soho and Dalston stores this week, running all the way through festival season!

We spoke to Katie about her love of knitting and family inspirations prior to the BR X KJ launch.
How did your obsession for the world of knitting begin?
My family, my granny, nan and mum were my biggest influences and introduced me to the craft growing up and I just didn't stop.
Did Studying at CSM and being in London influence your way of working?
It's hard to say, as I studied and grew as a creative at CSM I think i couldn't say it didn't. I loved it there, the creative freedom and the people you're surrounded by is brilliant.
Where does the main source of inspirations come from for your designs?
I love traditional folk and tribal dress, this inspires me constantly. The passion and techniques that go into those garments for the sake of them being beautiful is just amazing.
Knitting is a traditional craft, does tradition play a big part in your work and how do you intend to keep it alive?
I'm very hands on, that's the part I love - The Make! I teach the skill of knitting and crochet a lot and as a brand we run lots of workshops where you can come and DIY a piece! It's a great skill and super relaxing (when it's not your job). I always say it's meditation for fidgets.
Some of your items can take up to 100 hours to make & with sustainability a huge factor, how do you do it?!
We make everything here in London so if it takes 100 hours it costs what a 100 hours of work should cost. It's very important to me that with production workers get at least London Living wage, it's a skill and should be valued. The 100 hour pieces are super special and investment pieces that will last a lifetime - we even offer a fix it for life service on all our clothes that you can send back if they ever need mending or repairing and we will fix for free.
Your use of colours makes you stand out from the rest, have you always been a colour fanatic?
Yes I have always been a walking rainbow, I love LOVE colour and how it can instantly lift a mood. Colour to me may be the most important aspect to a design.
What does sustainability mean to you?
Caring about more than yourself - we should value this world and the people in it. That's just common sense and good manners!
Any hints or tips for new designers going into the world of sustainability?
Just think about your impact and know your supply chain. Being sustainable as a new designer or small brand is really easy as you can control a lot and generally means you take a bit more time sourcing.
Do vintage & second-hand fashion influence not only the way you express yourself, but your expression through design?
I love vintage clothes - I adopted half my grannie's and mum's wardrobes (very happy to have a hoarder family). I love mixing different prints and styles together and I think this clash of eras and styles is definitely how I express myself. More is more in my book and buying vintage and second hand is totally guilt free shopping - which means for me a piece can be fun, bright and is full of joy.
Apart from your dedication to the world of wool, what else do you get up to with your time?
It's a bit of a busman's holiday but I crochet a lot in my spare time too! I like to spend sunny days in my Garden crafting- I'm quite a granny at heart!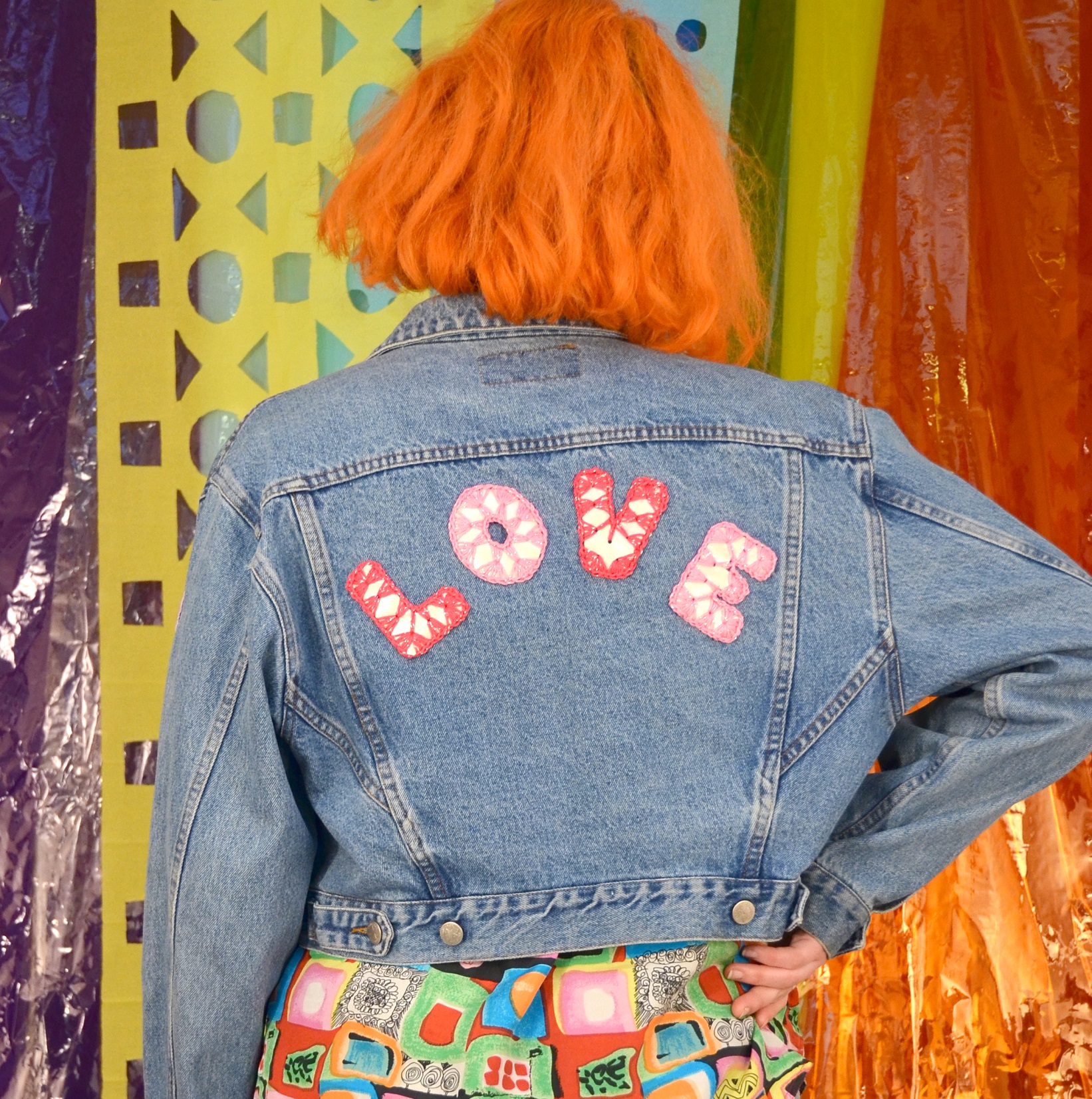 Check out more of Katie's work on her
website
&
instagram
!
Are you as excited as we are?! To find out all the hot goss on the KATIE JONES X BEYOND RETRO launch, follow our
FB
,
Twitter
&
Instagram
for updates!
Words Mary Costello