It was Saturday morning and the likes of Jennifer Saunders, who sadly left her Eddie costume at home, and our very own Archive Manager Bea, were seated to welcome a new era of soft femininity for Jasper Conran. Away from the peacocking of the main square, our king of fuss-free covetable attire was prepping for lift off and he didn't disappoint.
Jasper Conran's Spring/Summer '15 offered a clean, crisp and comfortable approach. But there was a subtle twist...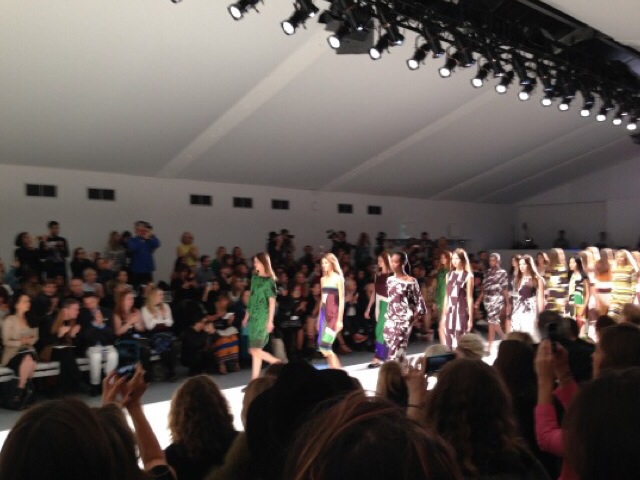 This year the designer pulled out his paintbrush and with a splatter of colbolt here and a dash of green there , the collection exudes artistic ease. Conran was inspired by his favourite artists and mixed soft brush techniques with geometrics to craft a wash of jungle-hues swaying down the catwalk to the soundtrack of Lana Del Ray's 'West Coast'. Drippings of abstract colour were reminiscent of painter and maverick Jackson Pollock, AKA 'Jack the Dripper' as he was dubbed by Time, 1956. Fitting or a collection which pairs the brand's staple simplicity with a touch of experimentation.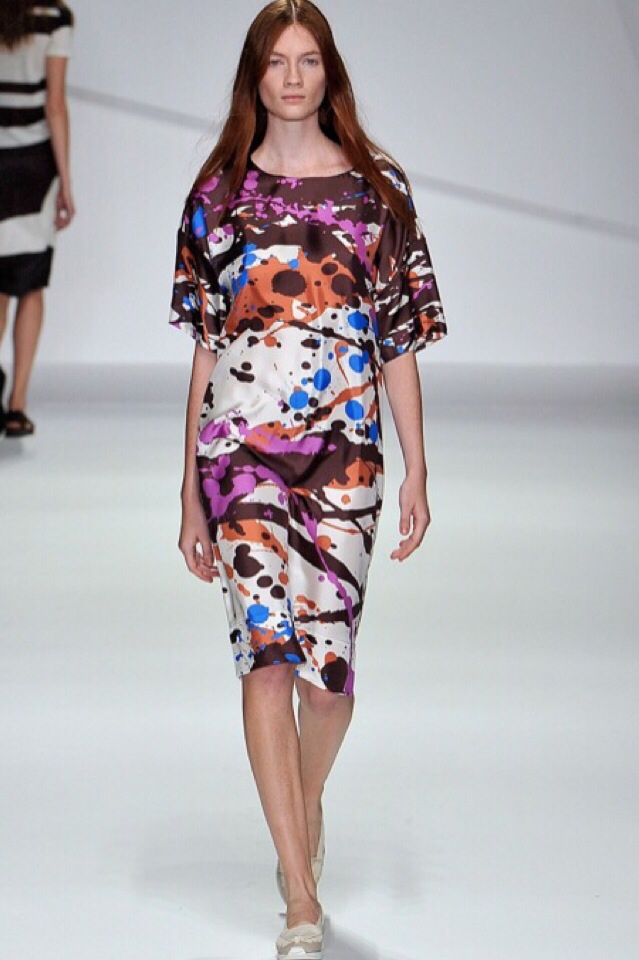 Vogue.com    
Boy does this man know the female form, and his S/S '15 collection is no exception. The comfort and simplicity of American sportswear was the order of the day, with jersey fabrics and parachute silks taking centre stage. Whilst the rest of the fash squad embraced the mini skirt, Conran bucked the trend and kept his hem-lines long with dropped waists and drapery to boot.
What about the shoes? Flat and comfortable. Not a sky scraper in sight.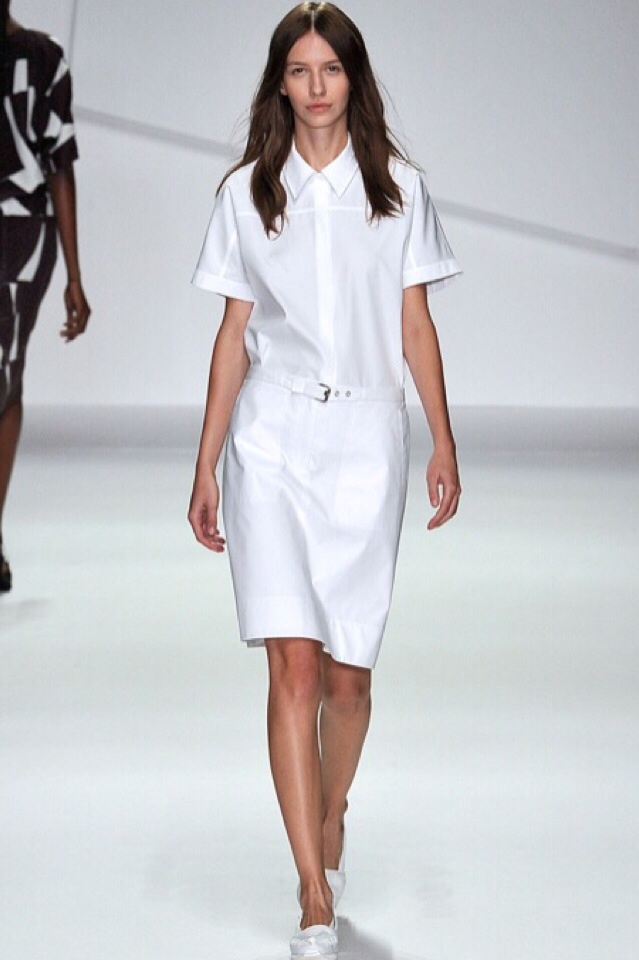 Vogue.com
'This collection is a departure for me; it's a softening up.' He told the Daily Mail. Here's to SS15. That's a wrap.
Want to recreate the look? Get those 80s geometric blouses out.