Japanese Subculture: a post by our intern Charlotte Rose
Two things that go hand in hand are Japan and Street Style; and London seems to be in love with both of them right now. Many legitimate Japanese trends started from kids being photographed in the streets of Tokyo and the west was quick to snap up the hyper-real action! Since there has been so much buzz on Harujuku fashion and Japanese culture at Beyond Retro recently, I thought we can take a step back to basics and look at what was going down on the Streets of Tokyo...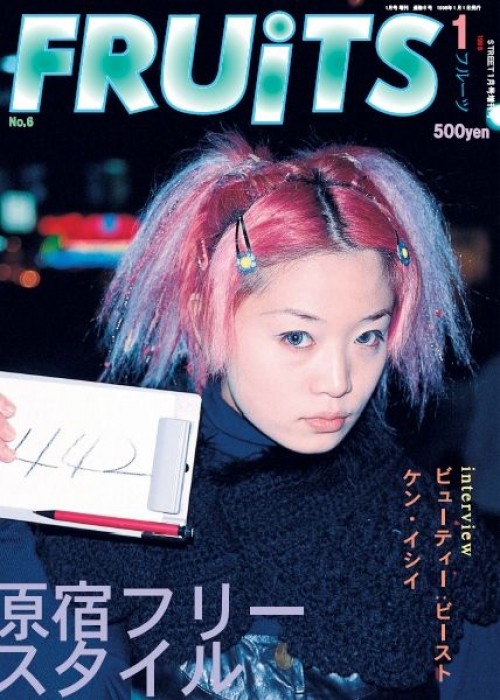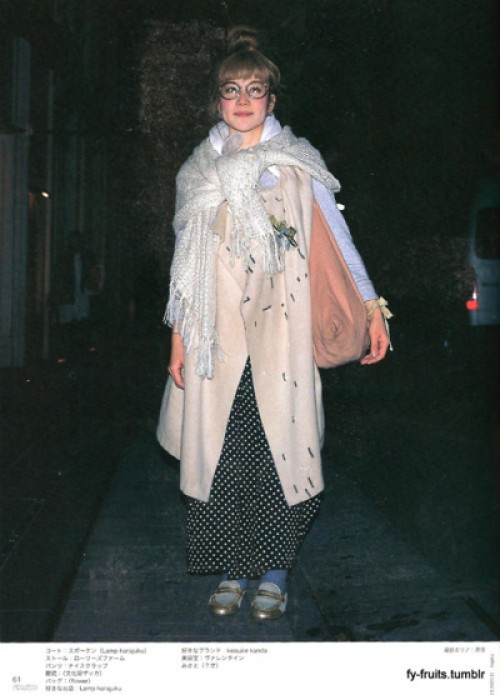 FRUiTS magazine is the leading publication to document street styles in Tokyo districts. The content is simple with full colour photo pages and a small banner at the bottom to describe the outfit to let the individual's image do the talking. This magazine kick-started the obsession with street-style blogs and you can see a vast variety still in this format today. A million and one niches of fashion have spawned from FRUiTS and other similar publications and blogs. Here are just a few styles to sink your teeth into:
Decora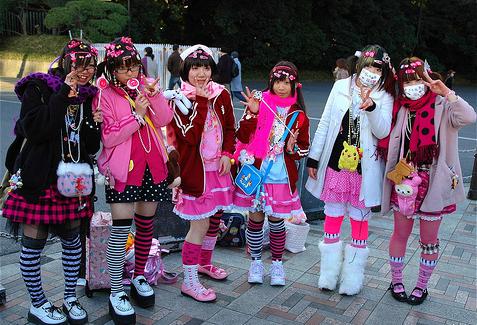 This over-the-top acidic rainbow style came to its height in 2003-04, when it was a completely new idea for the Harajuku girls. Pink is the main colour in this style, but if you fancy trying out this look, any acid colour of the spectrum will put you on your way! The new displays in Soho look very much like Decora girls and boys with a modern western twist.
Lolita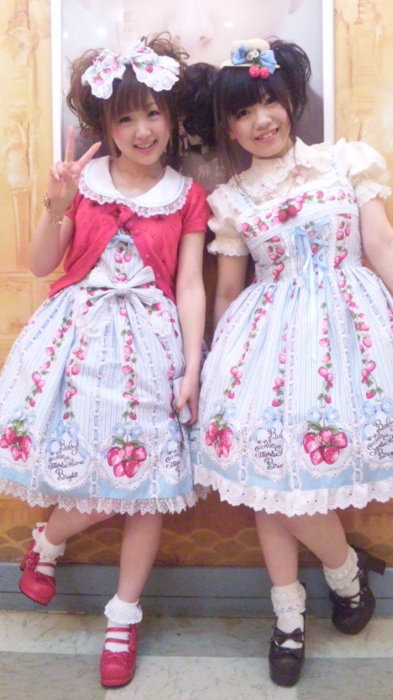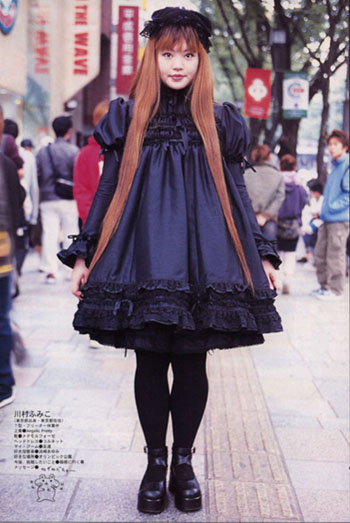 Lolita has become a cult style around the world, with a lot of separate sub-fashions within this trend. The main two are sweet and gothic, as seen here. They are inspired by Rococo and Victoriana, as well as '50s shaped full-skirted dresses. You can easily try out this look with our 1950's vintage or Edwardian dresses and teaming it with one of our tulle skirt petticoats underneath for the volume that is a 100% must in Lolita fashion.
Dolly Kei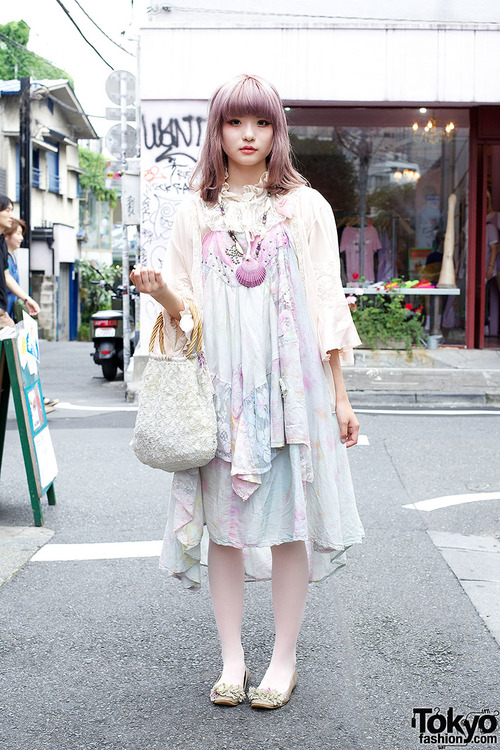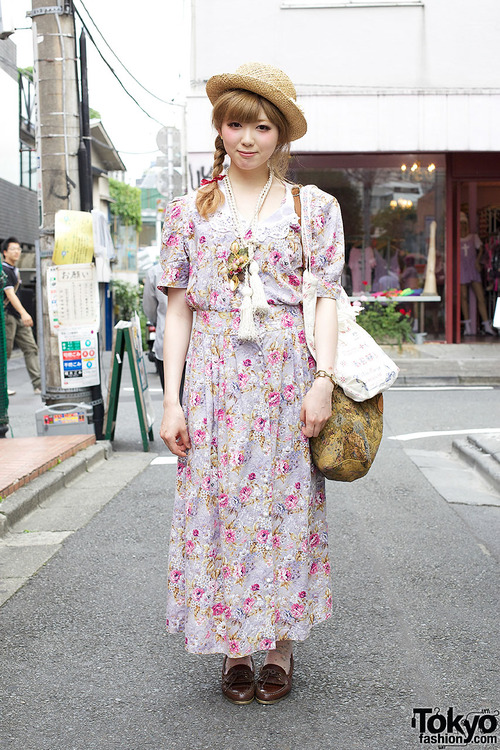 This is an emerging new style that takes inspiration from the Japanese view of Western fairy tales and the Middle Ages, as well as the softer side of vintage clothing. Like most of the other trends, there is a lot of layering, with floating fabrics and soft hues.
Fairy Kei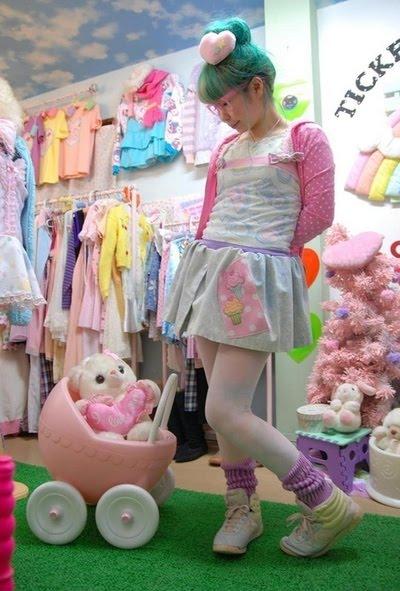 The above photo is of Sauri Tabuchi, the founder of the fairy kei shop,
Spank!
, which single- handedly released a new street culture into the streets of Japan. This sugary style is still going strong and, like Lolita, has followers all around the world. Bright pastels, '80s toys and Decora elements all bring this look together. Customisation and DIY is also a great way to create the cutest clothes and accessories.
Mori Girl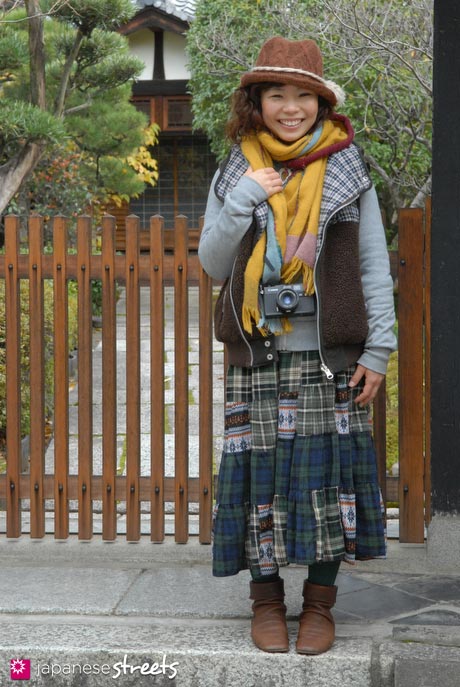 Mori Girl literally means 'Forest Girl'. This look definitely has a countryside-eque and sometimes Nordic feel to it. They may be in the centre of Japan, but with their natural flowing hair and comfortable boots, they could easily be taking a long walk in the woods.
Nagomu Gal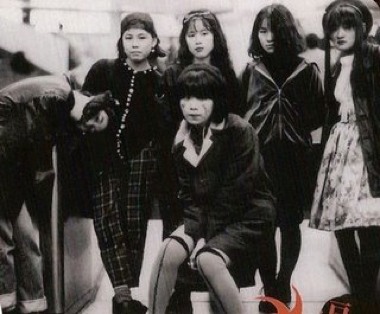 Although this trend lived and died in the 1980s, I thought the look was too good to leave out of my trend guide! These girls were fans of the Nagomu indie record label, set up in 1983. The bands that were released within the label's short lived existence had lasting impact on the street-styles that succeeded it, giving birth to Lolitas, Punks and later to the Kei trends. In a way, Nagomu girls were the girls that started modern Japanese Street Culture. I hope this lowdown has given you some style inspiration and has made you want to try something new from the other side of the globe! But if you can't make it out to the Far East to party with the locals, you can always make your own Harajuku wonderland at home:
Bleach
420 Kingsland Road London E8 4AA
www.bleachlondon.co.uk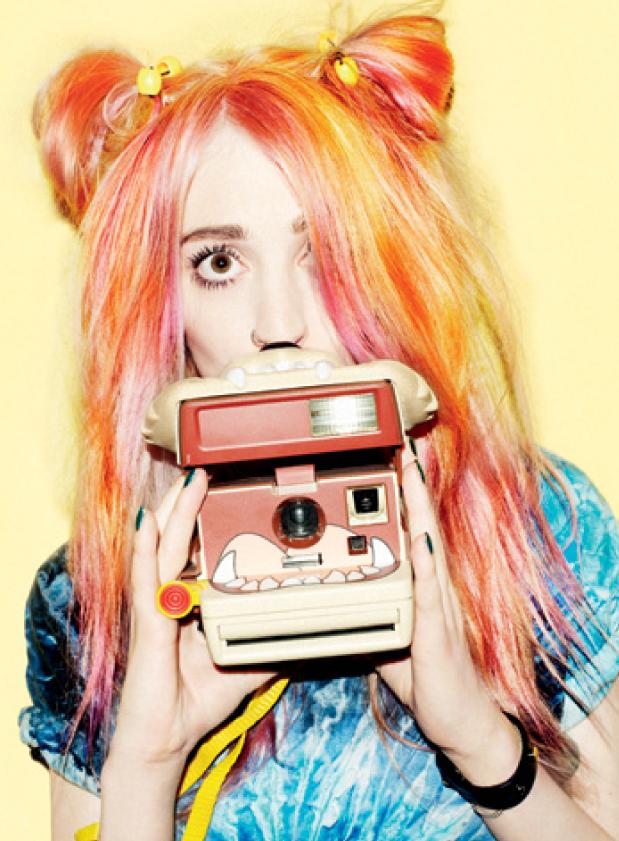 If you want that fairy hair look and have your personal aura just scream 'kawaii!', i'd recommend Bleach in Dalston to give your locks a fresh new look. They're open to experimentation and any shade of the pastel rainbow, so you can create your perfect hair-do!
Japan Centre Japan Centre
Regent Street Store 14 - 16 Regent St. London SW1Y 4PH UK
www.japancentre.com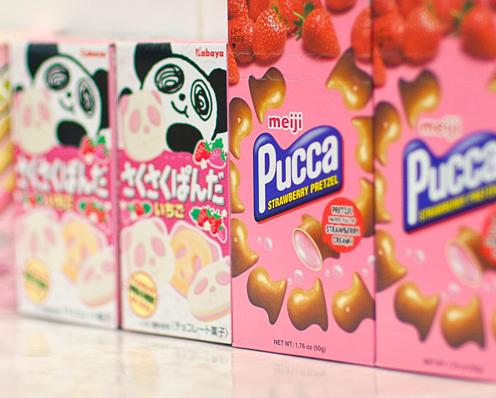 The Japan Centre is a long standing staple of any fan of this culture. As well as a multitude of different foods and ingredients to get stuck into, they also do bento boxes, kawaii accessories of all sorts and loads of magazines and manga. The variety is great and interesting whether you can read Kanji or not! There is also a cafe area to chow down on sushi, sashimi and whatever else they may have on offer there that day. Food is such a large part of Japanese culture (with school kids competing to see who has got the cutest looking Bento lunch), so there should definitely be a couple of restaurants included in this mini guide.
Chisou
4 Princes Street London W1B 2LE
www.chisourestaurant.com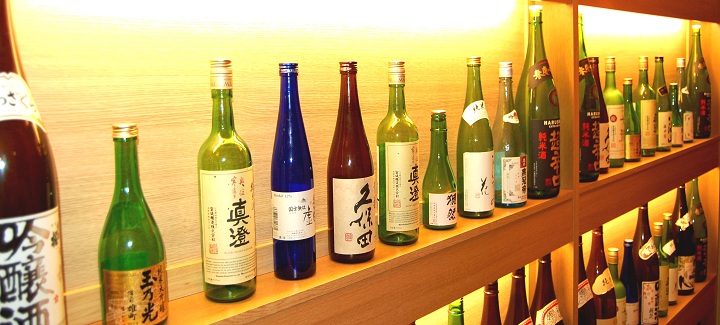 Chisou is at the top end of the price range, but if you have a special occasion coming up, I highly recommend checking out this place! As well as your usual sushi, there are also selections of Yakimono (grilled & fried dishes), Tempura and Noodle dishes to try. The venue is traditionally decorated, with lavish Sake bottles lining the walls.
Tsuru Sushi
4 Canvey Street SE1 9AN
www.tsuru-sushi.co.uk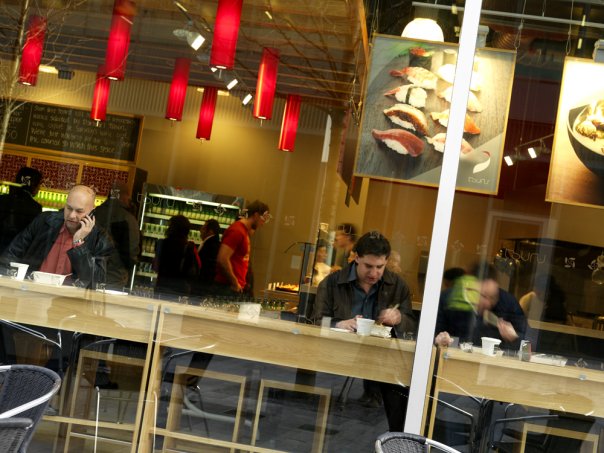 Tsuru was created by three friends - Emm, Kensuke & Jon - who all own a passion for food and a fanatical obsession in particular with the delicious katsu curries and sushi dishes that are readily available on the streets of Tokyo. Their aim is to provide high-quality and delicious food available for as affordable as possible. The meals are influenced by Tokyo street food combined with handed down recipes Kensuke learned from his mother and grandmother. Again, there are sushi and hot dishes, so you can take your pick of the different cuisines. Tsuru Sushi have restaurants in Bankside, Bishopsgate and Mansion House. But if you need a fix in Central London, be sure to visit their sister restaurant Tonkotsu on Dean Street for their delicious ramen noodles.
Victoria & Albert
Cromwell Road London Greater London SW7 2RL
www.vac.ac.uk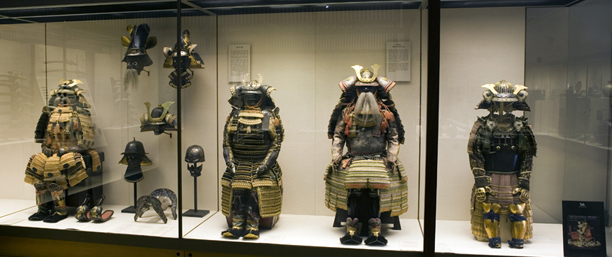 Recently, the V&A have exhibited a small selection of amazing Lolita outfits. They are temporary fixtures (until 27th Jan 2013), so it's worth going to have a look now. The whole Japan section in the museum is wonderful to look at, particularly the incredible samurai armour. You get an insight into the rich culture of imperial Japan, which definitely made me want to find out more!
Beyond Retro's Rainbow Grunge trend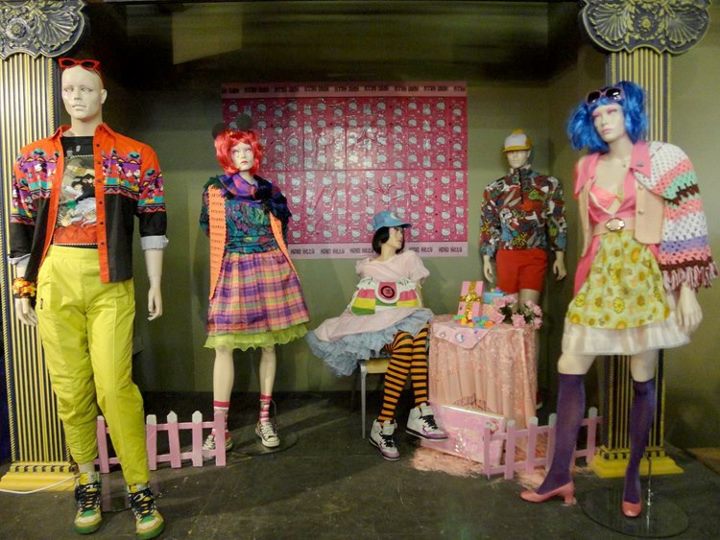 Last but not least, is our new Rainbow Grunge trend section that you can find in our shops throughout London! There are not many retailers in the city specifically stock of these types of clothes, and this is the first time I've seen a shop dedicate a trend to this strange Japanese sub-culture. So if you've been inspired by the menagerie of Far East fashions, come down and hunt through the rails of rainbow or shop here for our
online collection
!