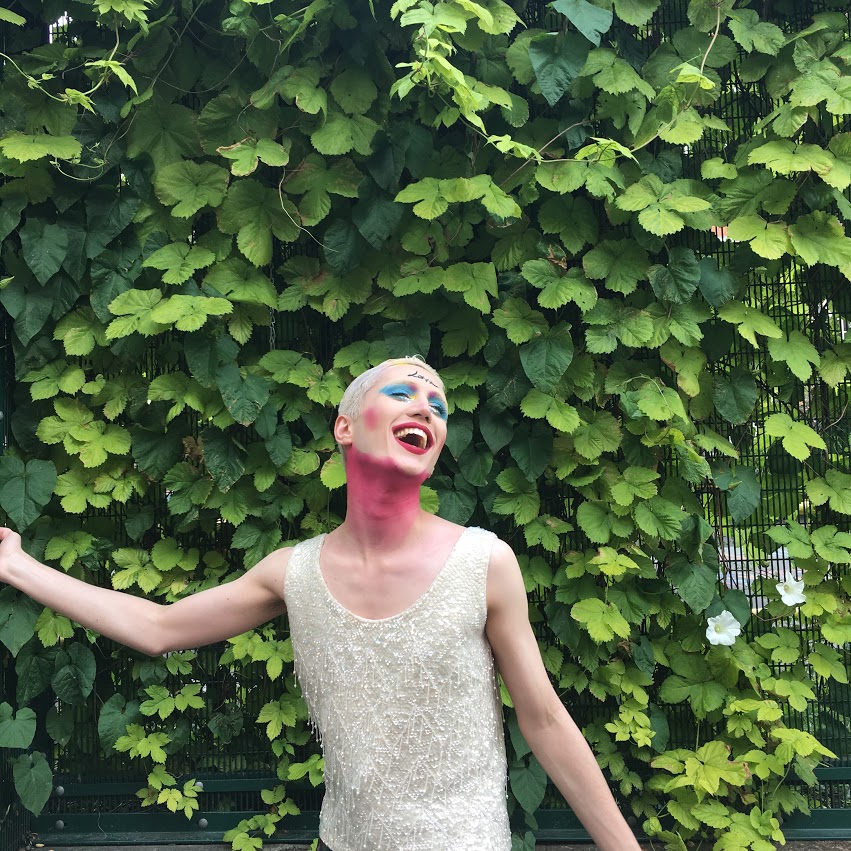 It's that time of year again! Pride is back!
That's right, fire up the smoke machine and put on your heels because it's time to party on down!
That being said, Pride shouldn't just be a great day out: it's a time to remember that LGBT+ people won their rights and freedoms by fighting for them. The recent shootings in Orlando act as a reminder that we don't yet live in a world that is free of prejudice. Tragic events like this must renew our determination to finish what members of the LGBT+ community and their allies have fought for throughout history. That means that this year it's important that we celebrate but also shout louder and prouder than ever before!
Pride has been organised by several groups since the first official UK Gay Pride Rally in London in 1972. During the 1980's there was increased hostility towards the gay community after the passing of Section 28, a law designed to forbid any teaching of gay relationships in schools. This resulted in a much higher turnout at Pride marches and rallies as queer people united against oppression.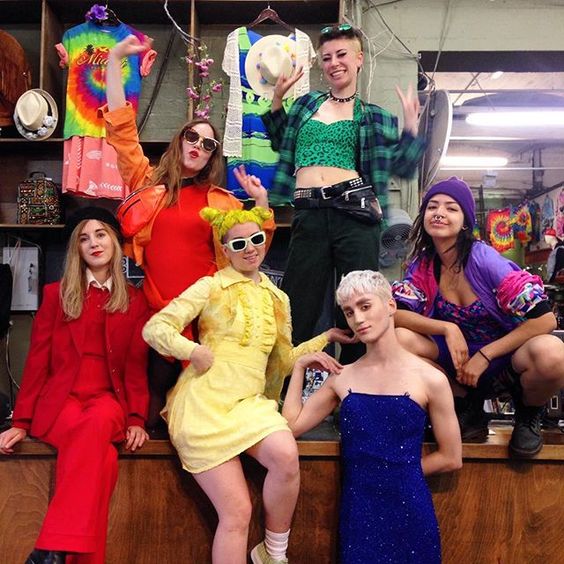 'Pride London' was formed in 2004. Since then a political rally in Trafalgar Square has been held after the parade alongside several other events in the centre of London on Pride Day. These include 'Drag Idol' in Leicester Square, a women's stage in Soho and a party in Soho Square. Each year Pride gets bigger, better and let's face it - more fabulous! In 2014 a whopping 30,000 people marched across London.
Still, marching is by no means compulsory! There's always a great atmosphere no matter the weather, so if having few drinks and soaking up the fun vibes is more your thing then go for it.
Soho has long been an area of refuge for the gay community in London. For many it was the first place where they felt accepted and could socialise without fear of judgement. Nowadays the tradition runs truer than ever, as Soho remains the first point of call for gay tourists visiting the city to soak up the area's rich gay history.
At Beyond Retro, we believe that everyone should wear whatever they want, dance however they like, love who they love and be who they are. We're proud to have a store in such a vibrant and exciting area that is home to interesting and diverse people from all walks of life.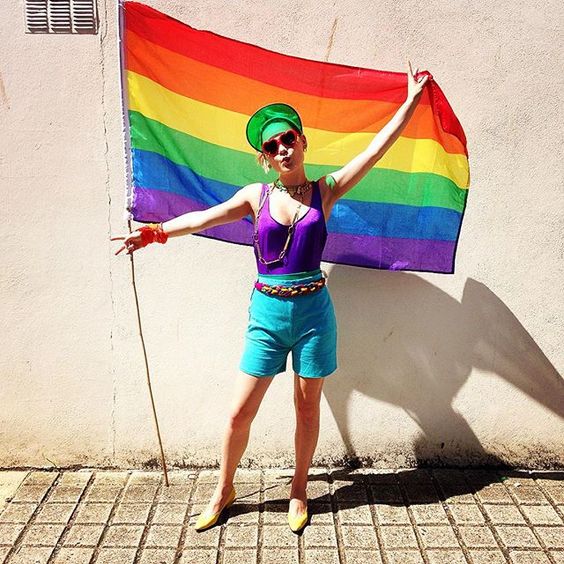 If you're in the area, make up artists from
In Your Dreams
will be on hand in our
Soho store
to add finishing touches to pride outfits this Saturday from 10.30am-1.30pm. Our Soho team are bursting with excitement to see all of your fab outfits and join in the fun, so do pop in and say hello if you are nearby.
We hope that everyone has a Pride weekend filled with laughter and love. Remember: be loud, be proud and be yourself!
Words: Louis Staples