Whenever this controversial star performs, you expect gossip-worthy attire or shocking dance moves, but this time it wasn't Miley's twerking that was causing stirs, it was a rather dashing vintage turban. It has been reported that she was under orders to keep it clean for the family show, so the singer looked surprisingly covered up. Gone were the twerking teddy bears and latex, this usually scantily clad star donned a full-length slinky metallic dress and striking black turban while standing on top of mountain of fake sand to sing her latest hit.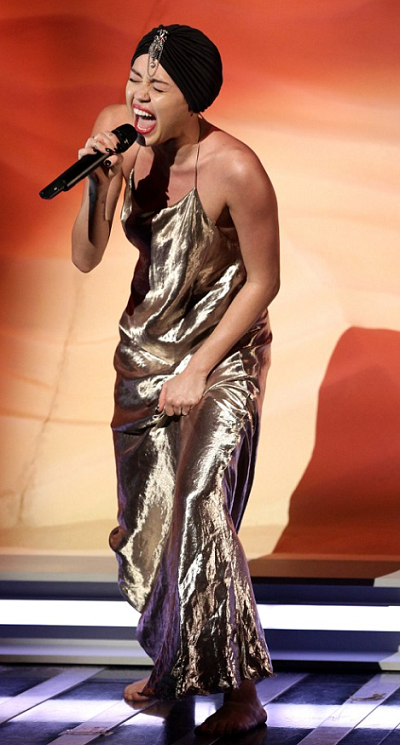 Think Liz Taylor and Sophia Loren, this ultra-chic headwear has developed over centuries and is no longer reserved for bad hair days. Since their arrival in the West at the end of the 17th century, the turban inspired the
Girl With a Pearl Earring,
was made widely popular in the 40's and, most memorably, in the 70's by those such as Bianca Jagger. Whilst in the 30's it may have signified a wealthy, well-traveled woman, today, wrapped hair accessories have decorated collections by Dolce & Gobbana or River Island and been popularised by blogs and, well, probably SJP as Carrie Bradshaw.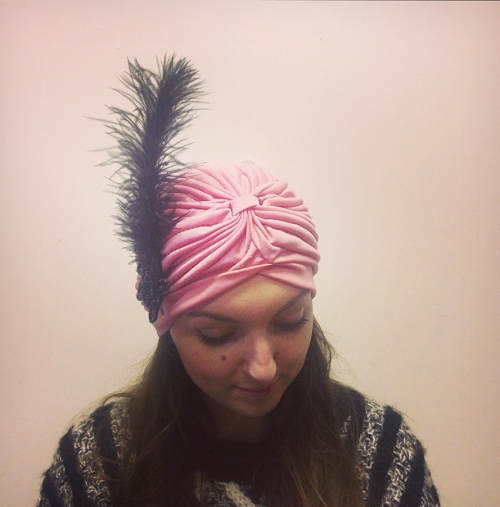 Turbans are truly back in force. From velvet to silk or bejeweled, we have plenty in-store and
online
so there's sure to be one that tickles your fancy.