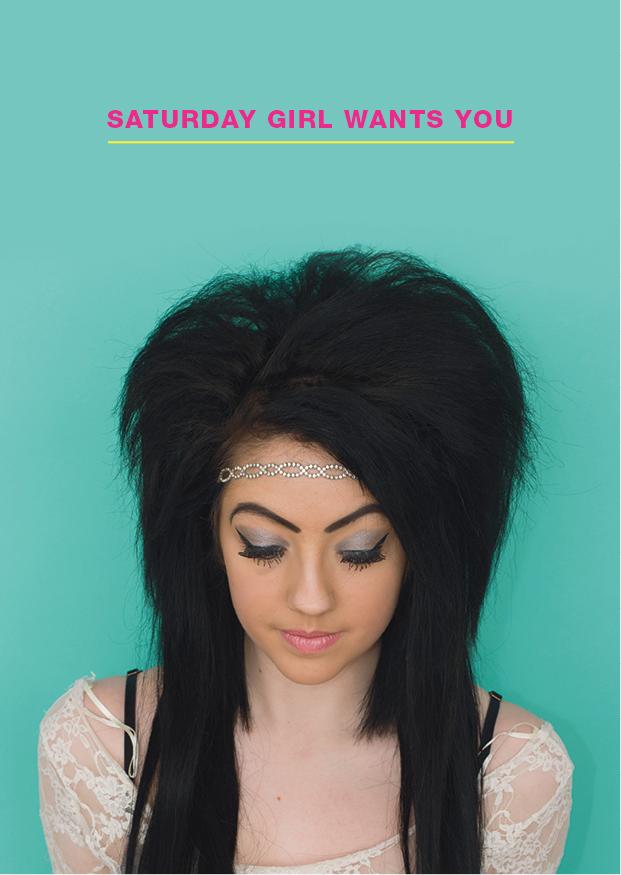 Photograph by Casey Orr
Casey Orr is a visual artist and photographer based in England. Originally from Delaware, USA, Casey now works as a photographer, researcher and Senior Lecturer at Leeds Metropolitan University. Her work is supported by Leeds Inspired and Arts Council England and has been shown at the University of The Arts, Philadelphia, Jen Bekman Gallery, New York, The Yorkshire Sculpture Park, UK and on the walls of HM Prison Leeds, the first time the walls of a prison have been used as a space for art.
For her latest project,
Saturday Girls,
Casey is travelling around the UK photographing teenage girls who are out shopping on Saturday afternoons. We're so excited to be involved in this project as Casey brings her focus to Brighton as part of the Brighton Photo Biennial! This weekend, Casey will be setting up a photography space in our Brighton store as part of this project. We caught up with the lady herself to learn more about what she's up to!
Hi Casey! Tell us more about your Saturday Girls project, how did it come about?
I started the project in Leeds. I kept seeing girls with amazing hair and I thought to myself "how do I capture this?" I knew that I wanted to steer away from street photography. This meant creating a pop-up and shooting the girls against a bubble-gum backdrop to remove them from their surroundings.
Young women fascinate me. I think that at a certain age girls start to become visible, to be seen. We start to become aware that we are being looked at and then try to control the image of ourselves that is given to the world.
After my work in Leeds I was invited to the Liverpool Photography Biennale. I found that Liverpool girls are very open and expressive. Perhaps this is because Liverpool has always been such an artistic and expressive city. As this was so successful and different I decided to visit different cities around the UK. I don't know, perhaps because I'm not from the UK I approach different locations with a more open mind?
We hear you're heading to Brighton next, what are your plans there?
Having lived in the north of England for quite a while, I'm very excited to visit the south and further explore the narrative of what being a girl is. I'm looking forward to going to the Brighton Biennale. This project is about girls but it's also about the subject of photography. Thanks so social media, how we see ourselves is so entwined with photography. Brighton is such an exciting city and I'm hoping that this will translate into the photographs and the girls will be more free to express themselves.
We normally set up a pop-up in a high street location, then we wander around the surrounding areas with 'invite cards' for people to come in and see us if they feel comfortable. I normally look for people who have a freedom of style and self-expression. Girls whose appearance says something interesting about them and how they identify.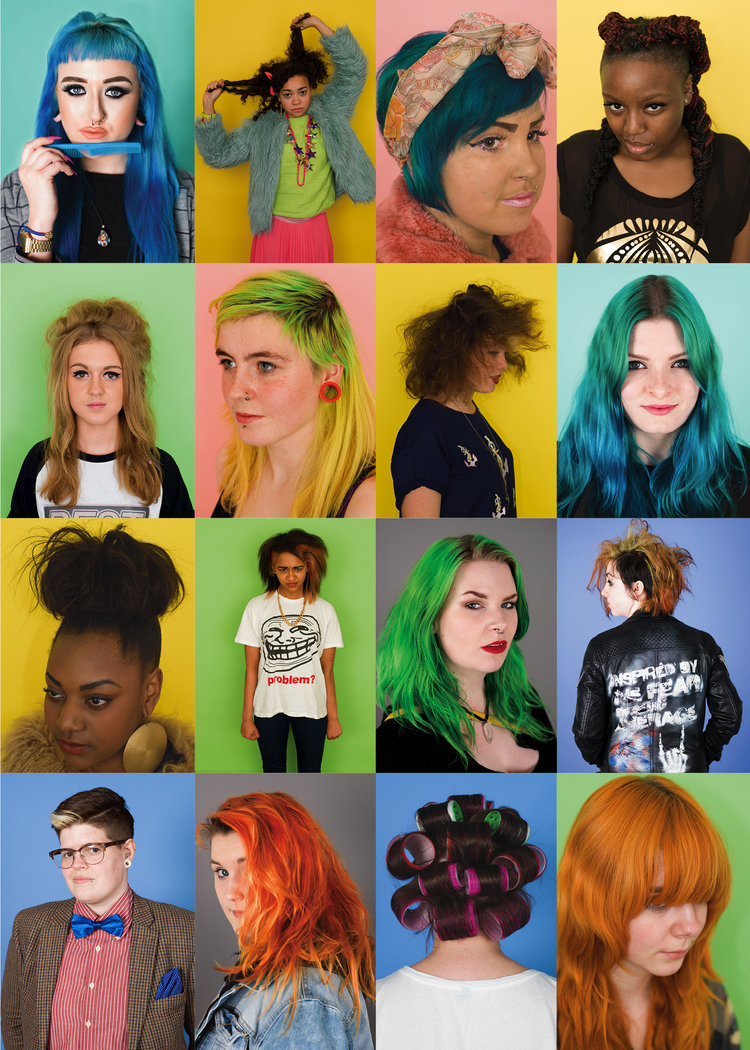 Photography: Casey Orr
What changes have you noticed since you've been doing the project?
In the last year I've seen a lot more gender fluidity. Different people are identifying as girls and I find that interesting. I really believe that young women are the mark of a changing culture. They have such a specific language of what it means to be them.
How long do you plan to make the project?
I'm thinking the project will continue until spring next year. I better hurry up because the women I'm photographing keep changing so quickly!
Where are you heading next?
After Brighton I'm heading to Southampton, London, Birmingham, Cardiff, Glasgow and Belfast. I'm really excited to see what comes out of it.
Casey will be at our
Brighton store
on the 22nd and the 29th of October - come along and maybe you'll get your photo taken! Want to know more about Casey?
Please visit her website
.
Words: Louis Staples