The Jubilee big fat weekender kicks off today with a royal bang. Of course we have big love for Queenie with her 60 years on the throne and all that jazz, but what we REALLY love is a four-day weekend! If you're struggling for ideas on how to make the most of this weekend, check out where we at Beyond Retro are heading...
Friday 1st June
Off with their heads! Diamond Jubilee Party // The Queen's Head, Soho
Friday night is always a big one. Especially for our lovely Dani from Beyond Retro Brick Lane, who is hosting an evening of retro treats and quintessentially English delights at her special Jubilee Party
"Off With Their Heads!"
. The Just Like Honey girls (Dani, Hannah & Juliana) and another of Beyond Retro's favourite Brick Lane girls, Ashley, will be reigning over the decks with her finest collection of British Rock 'n' Roll & Indie. Throw down your most treasonous dance moves to a selection of Her Majesty's favourites, including: The Smiths, David Bowie, The Kinks, The Clash, The Rolling Stones, The Zombies, The Beatles and more... We recommend you slip into your best vintage finery with full skirts and florals. Free Entry all night long, a Special Late License until 1am & Cheap Booze Offers including 2 for 1 on Gin. If you're lucky enough to have Friday off too, be sure to head down to their vintage market from 1pm till 6pm, where they'll be selling all sorts of lovely retro wares.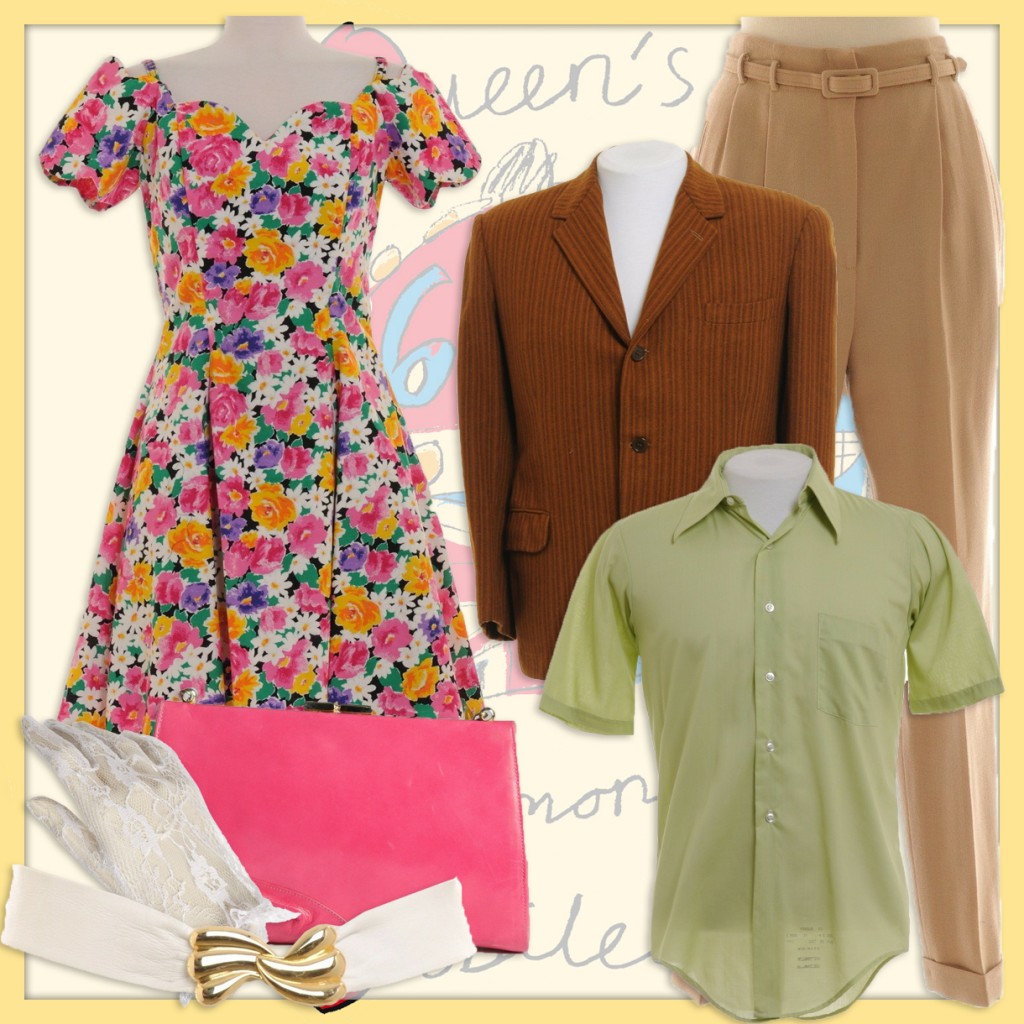 Shop all:
Dresses | Bags & Purses | Belts | Accessories
Saturday 2nd June
Field Day // Victoria Park, London E3
Since the completion of its £8m refurbishment, Victoria Park has cemented its position as hands down the best of London's countless brilliant parks. Stick the capital's best festival on top of it over a weekend of jubilation on a royal scale and you've got the recipe for what could be the best event in the history of mankind. Maybe… Don't miss:
Citizens!
,
Crocodiles
,
Django Django
,
Summer Camp
,
Spector
,
Metronomy
,
Sleigh Bells
,
The Vaccines
and
Franz Ferdinand
. This being the first London festival of the year means you better dust off your best '70s get-up and play with floaty fabrics and hippy prints.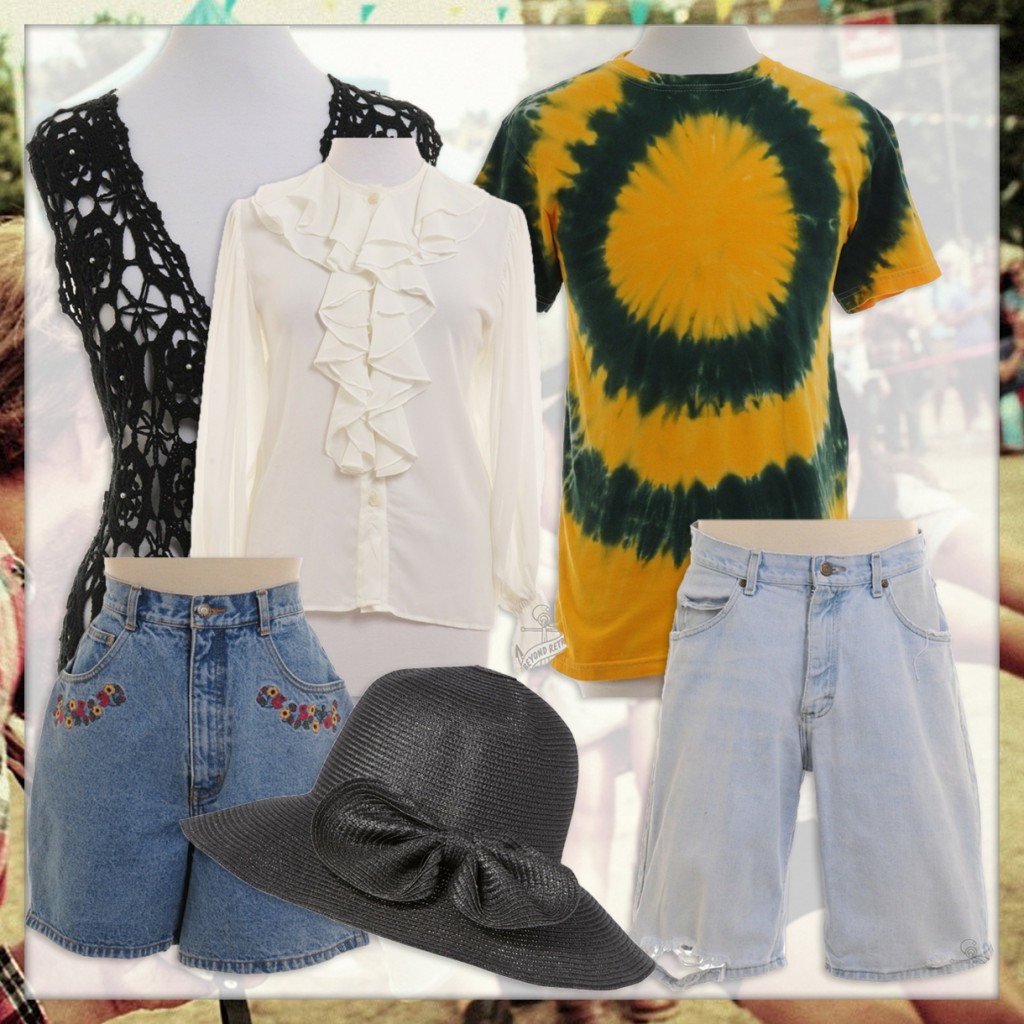 Shop all:
Knits | Blouses | Shorts | Hats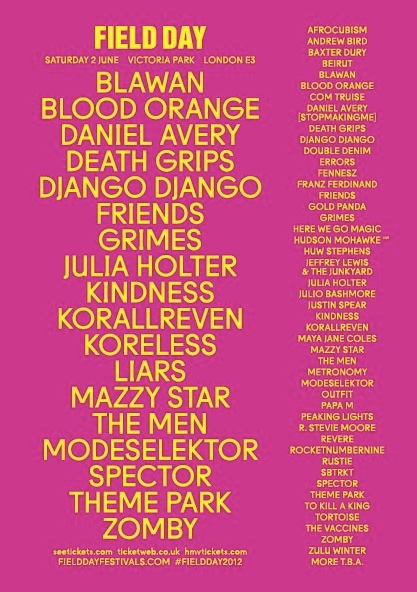 Sunday 3rd June
The Book Club Jubilee Street Party // Leonard Street, London EC2A
There's nothing like a bit of open-air patriotism to ease you out of one hangover and into the next. Sunday is all about the Street Parties and we're heading to Leonard Street for
The Book Club's
kerb-side bonanza. Their Royal Wedding celebrations last year were nothing short of legendary, and this year's revelry takes it up a notch with bunting, baking, brass bands, DJs and musical bingo. Grab your Union Jack and we'll see you on the pavement… Being in the heart of east London, the '90s are calling with bright neon street wear.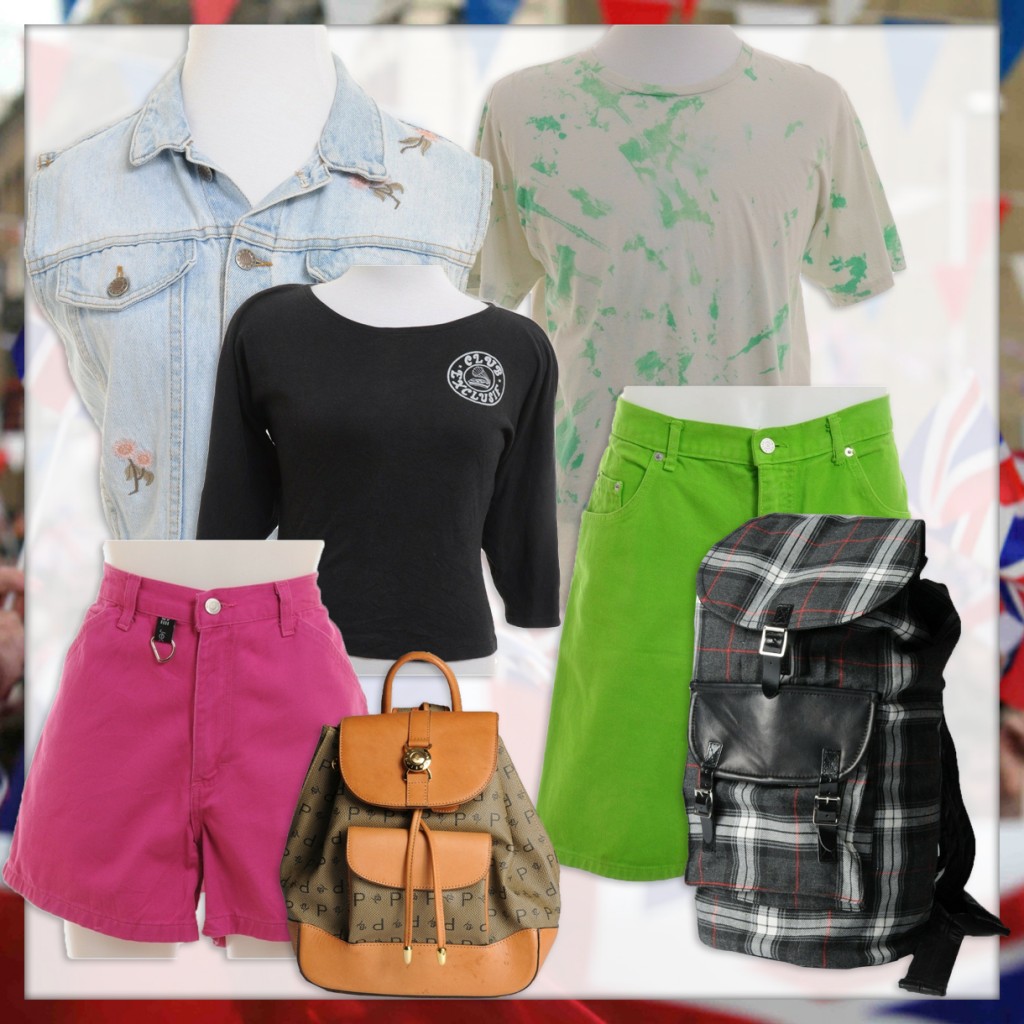 Shop all:
Denim Jackets | T-Shirts | Shorts | Bags & Purses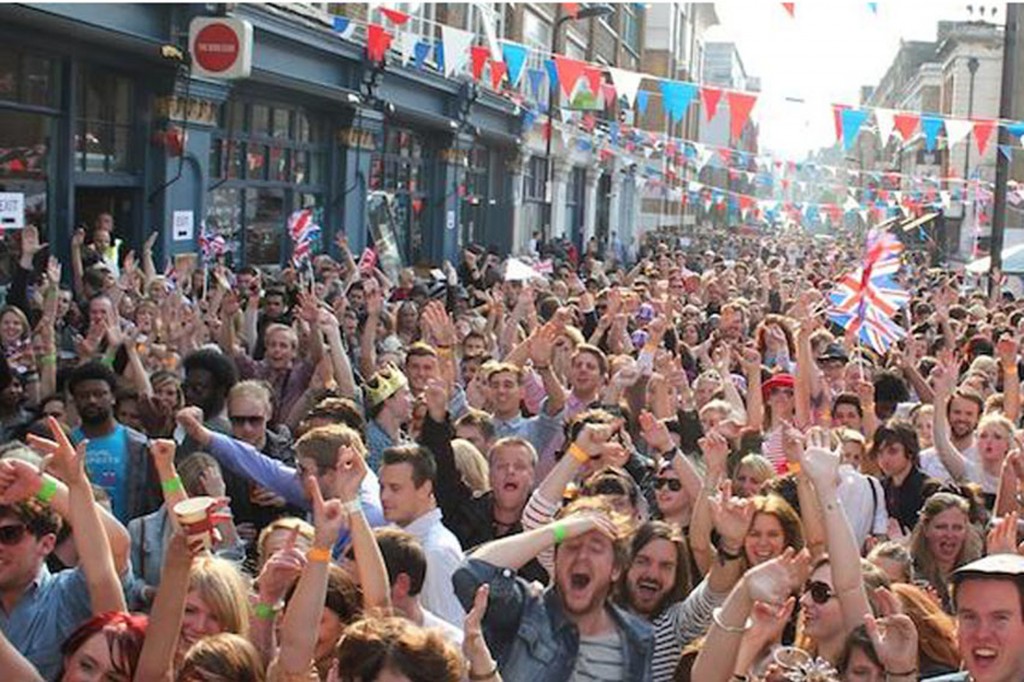 Monday 4th June
Escape to the seaside // Brighton (or anywhere the sea meets land)
If London's getting a bit too much and you feel your lungs needing some clean, sea air, then jump on a train down to the seaside. Explore the Laines, eat some fish and chips and have a paddle. This is the best way to really immerse yourself into the real spirit of Brighton, and why not go overboard with some wonderfully nautical pieces. Ahoy there!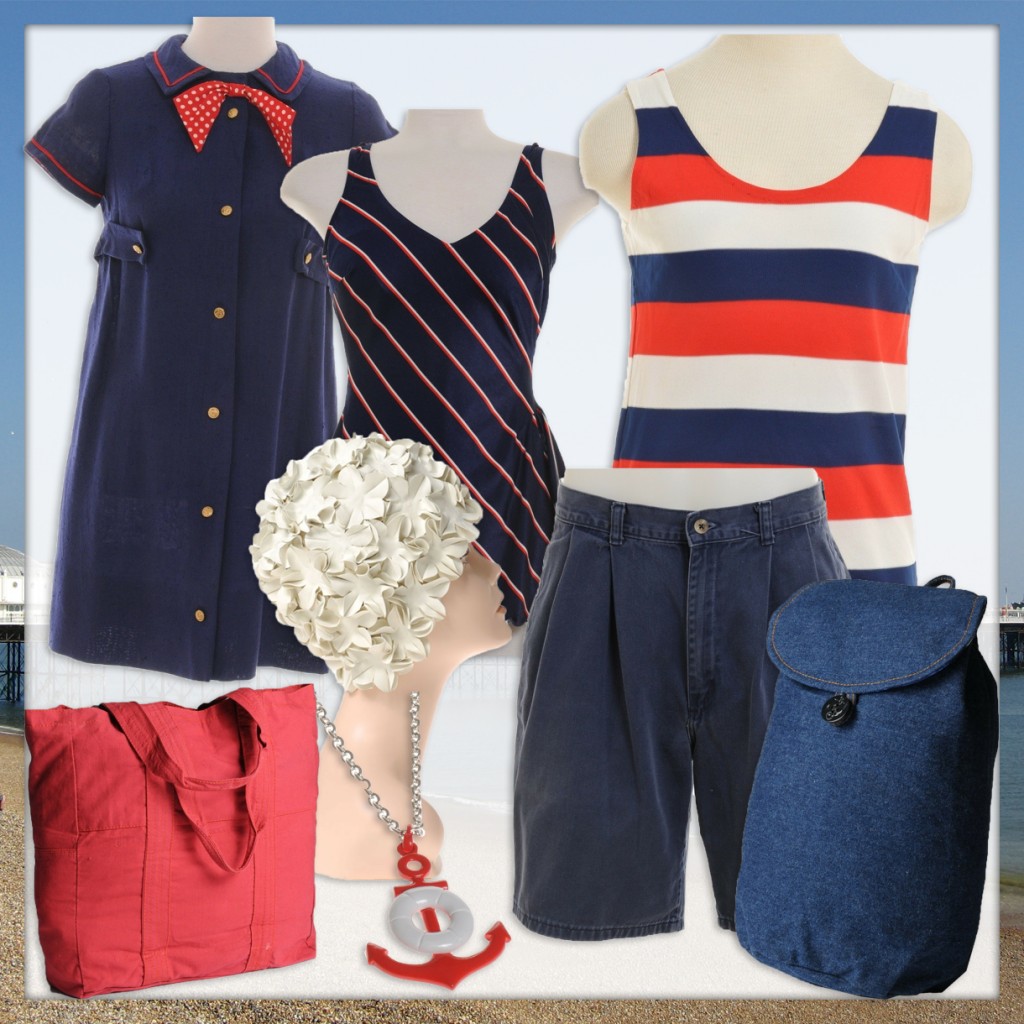 Shop all:
Dresses | Swimsuits | Headwear | Bags & Purses | Accessories
Tuesday 5th June
The Royal Procession // Central London
By this time you've probably forgotten why you've had this much time off. So go pay your respects to Queenie and watch the procession. If last year's Royal Wedding was anything to go by then you'll be pleasantly surprised by this regal affair. Pay homage to Her Majesty with our selection of
Diamond Jubilee ensembles
.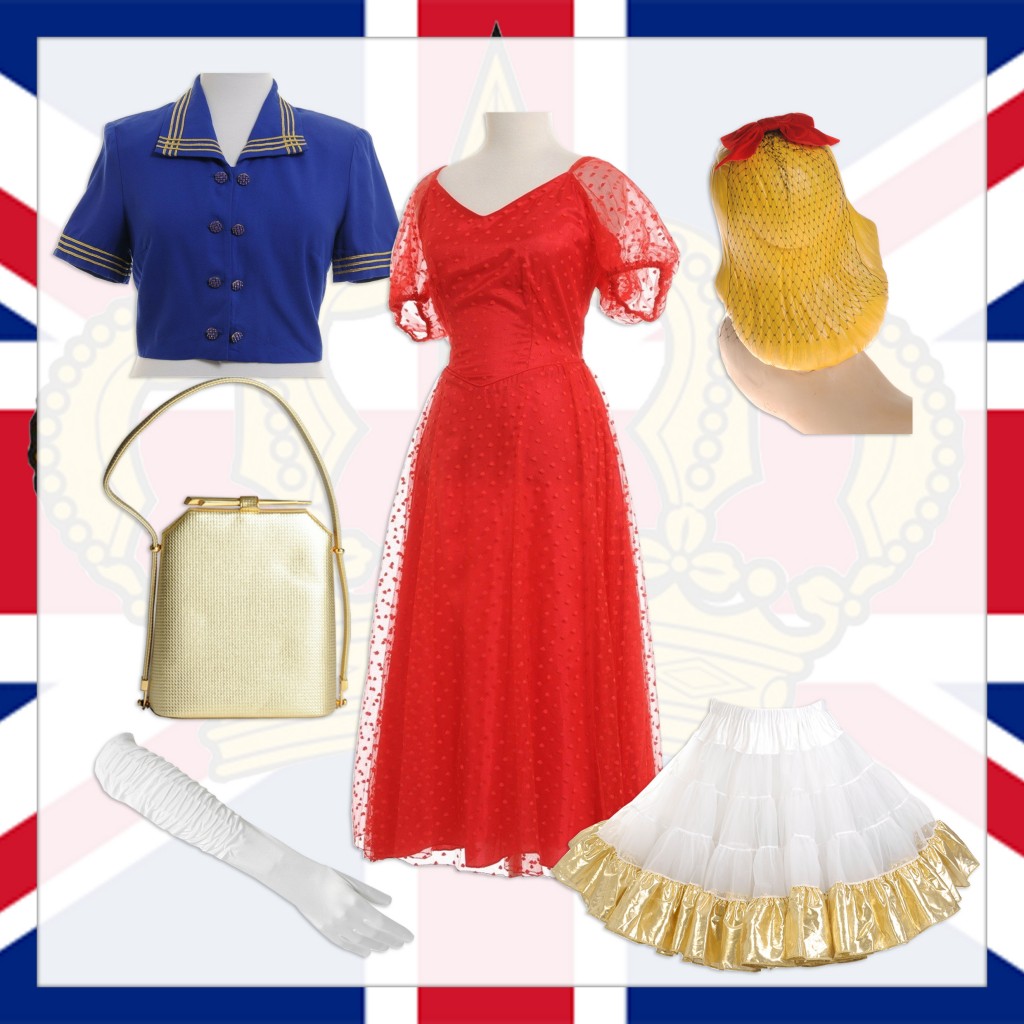 Shop all:
Dresses | Jackets | Petticoats | Bags & Purses | Accessories