[caption id="attachment_1583" align="alignnone" width="500" caption="Heathers, dir Michael Lehmann, New World Pictures, 1989"]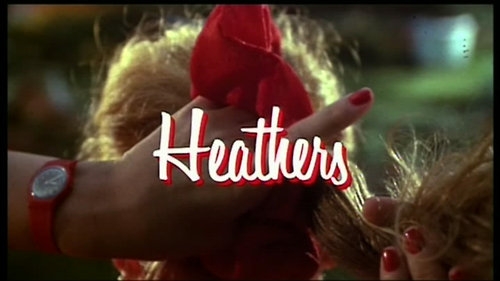 [/caption]
'It's one thing to want someone out of your life, but it's another thing to serve them a wake-up cup full of liquid drainer'
Revenge was as sweet as they come for Veronica and her classmates in the brilliant 1988 film 'Heathers'. As with the best cult classics, it failed miserably at the box office, only to become a touchstone of black teen comedy in the following twenty years.
While Cher Horowitz and the Clueless rat pack could only be found in plaid diapers, Veronica and the Heathers were stalking the school halls for fresh bait in sickly sweet florals and standoff shoulder pads. Even Gossip Girl's Blair Waldorf must admit defeat; her bow fixation is infact a direct reference to the accessory of choice for the Heather clique.
[caption id="attachment_1584" align="alignnone" width="340" caption="Heathers, dir Michael Lehmann, New World Pictures 1989"]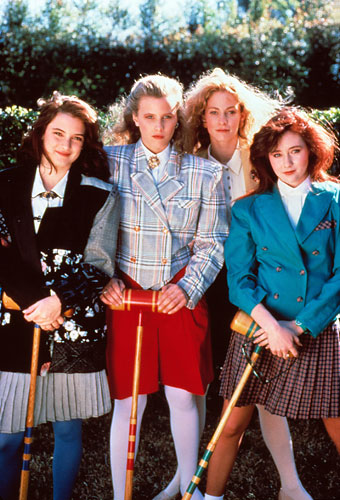 [/caption]
A blend of gruesome melodrama, perfectly timed one-liners and some very competitive croquet matches, makes 'Heathers' an in-store favourite at Beyond Retro. To brave the queen bee look team a floral dress with a sweetheart neckline beneath our tartan and houndstooth women's jackets. Add a broach from our jewellery stand and a scarlet bow to top off any perm or coiffure.
Come on, it'll be very.