The arrival of the hawaiian shirt
After World War II, many servicemen and servicewomen returned to the United States from Asia and the Pacific islands with aloha shirts that had been made in Hawaii since the 1930s. Tourists began flocking to Hawaii in the 1950s as faster aeroplanes allowed for easier travel and the former U.S. territory became a state in 1959. The tropical-print shirts for men and sundresses for women became standard and sometimes tacky souvenirs for travellers, but Alfred Shaheen raised the garments to the level of high fashion with artistic prints, high-grade materials and quality construction.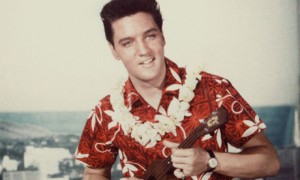 Even Elvis Presley wore a Shaheen-designed red aloha shirt on the album cover for the "Blue Hawaii" soundtrack in 1961.
and then came Hawaiian Dresses...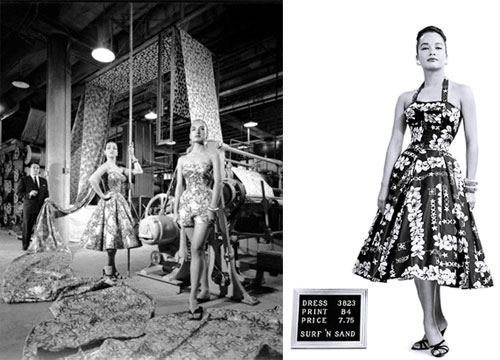 Shaheen opened 'Shaheen's of Honolulu' in 1948 and began designing, printing and producing "aloha" shirts, dresses and other ready-to-wear clothing of better quality than anything else available. By 1950 Shaheen was printing, dyeing, and finishing his own fabric. By 1959, the year Hawaii became a state, he had more than 400 employees working for him and was grossing more than $4 million a year!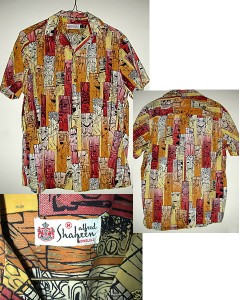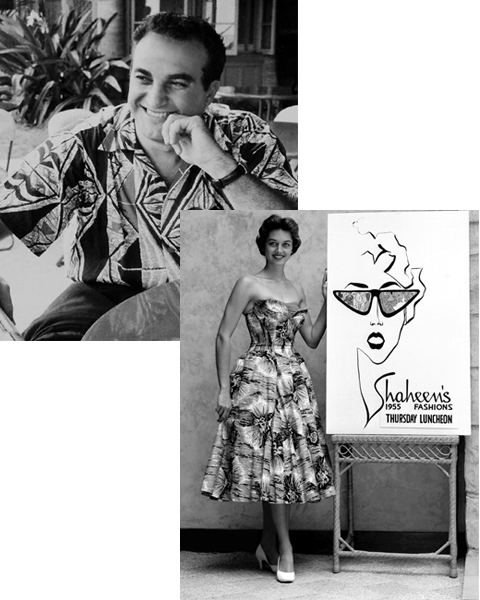 Alfred Shaheen (center) and some of his wonderful creations (above)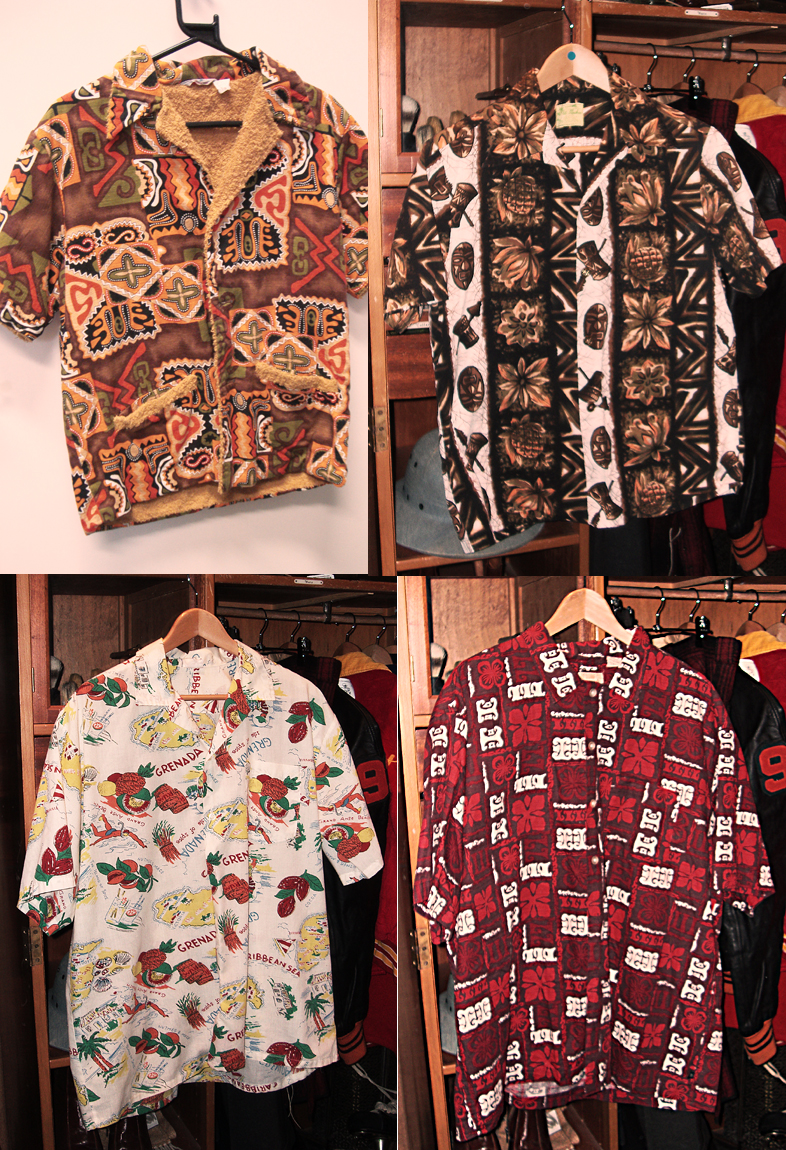 Beyond Retro vintage aloha shirts £45 to £150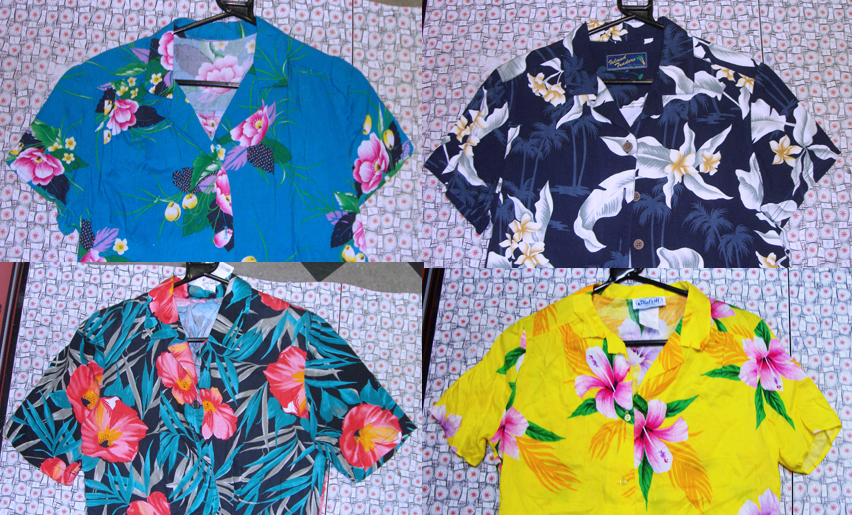 (We also have 80's vintage Hawaiian shirts from £16 to £25) So drop buy and pick up "ono" (that's Hawaiian for "the best") aloha shirt in town!