We have been making resolutions, attending parties and singing the ever popular 'Auld Lang Syne' to mark the new year for the at least four millennia... so we traced the origin of this festivity and sought an explanation for the extensive celebrations that are now common place.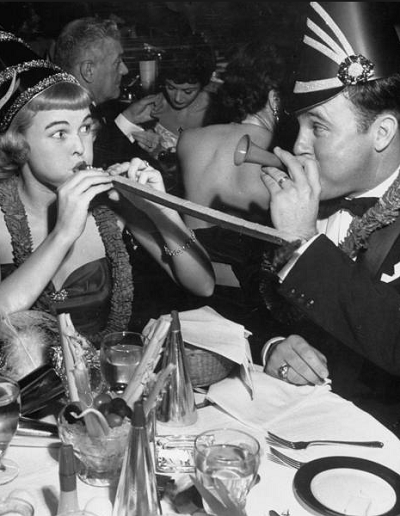 Let us take you back to the earliest recorded festivity in honor of New Year's Eve. It was some 4,000 years ago in the ancient Babylon when the first new moon, following the first day in March where there was equal sunlight and darkness, heralded the start of a new year. As calendars became more sophisticated, so too did their celebrations. The Roman's officially coined New Years Day, namely Julius Caesar who, upon consulting astronomers and mathematicians, announced the Julian Calendar instituting January 1st as the beginning of the year; and the rest is history, as they say... though there had been a few alterations during the Middle Ages such as 25th Dec and 1st March following the introduction of the Gregorian calendar.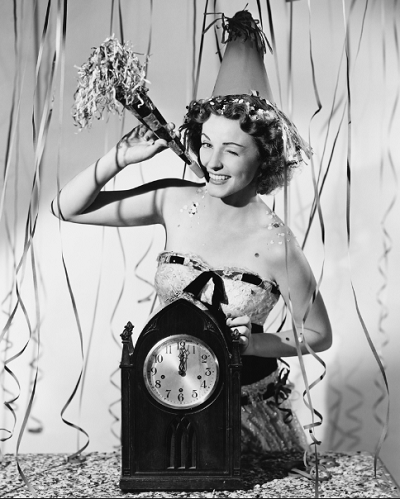 Nowadays thousands flood into the streets of London paying double that of a normal night, while others spend weeks planning a dinner party to see the year off in style. Images of the London fireworks and the dropping of the giant ball in the bustling and brightly lit Time Square fill our T.V screens as we toast an end to yet another year. While celebrations may have become just another excuse for a party for some, becoming larger and more Americanised by the year, what we have in-common with our ancestors is the symbolism we attach to that moment the clock strikes 12. We still make resolutions in order to gain more control over our lives and celebrate of the fact that we have made it through another 365 days and added another year to our ripe old ages.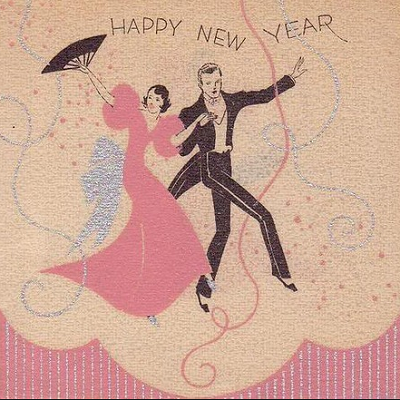 Well whatever the cause, pass us another bottle of bubbly, it's time to toast in 2014! Happy New Year! With Love, Beyond Retro x