Today we have been wishing our fury friend Tiny a very happy birthday, 10 years old and still loving all the attention all our customers give her!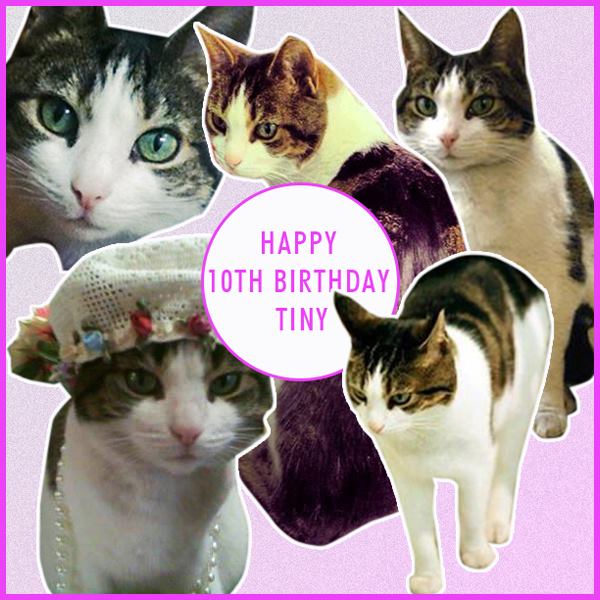 Tiny would like to thank you all for your love and attention over the years and all her birthday wishes she has received today at Cheshire Street and online. She's one lucky puss. The birthday girl has been enjoying the day lazing around the store which has been decorated just for her; balloons, banners and more chocolate mice than you could shake your tail at! Thoroughly spoilt Tiny has asked to treat you too, for all online purchases will receive
 FREE UK shipping today through to Sunday
, so you can treat yourself to something puurrrrrfect! Our Design a tote bag competition will finish on Monday so be sure to get your artwork sent via
instagram
&
Facebook
with the hashtag
#TINYTURNS10
for a chance to see your piece on an exclusive limited edition Beyond Retro bag. We love cats, all cats, obviously Tiny's our number 1 but here are a few other famous felines we like too!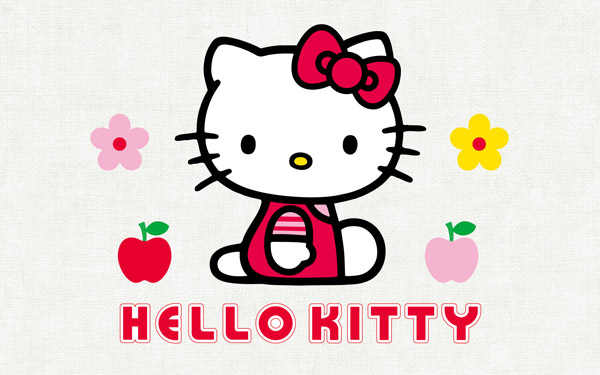 Sanrio cartoon Character 'Hello Kitty' a Japanese bob tail cat with iconic red bow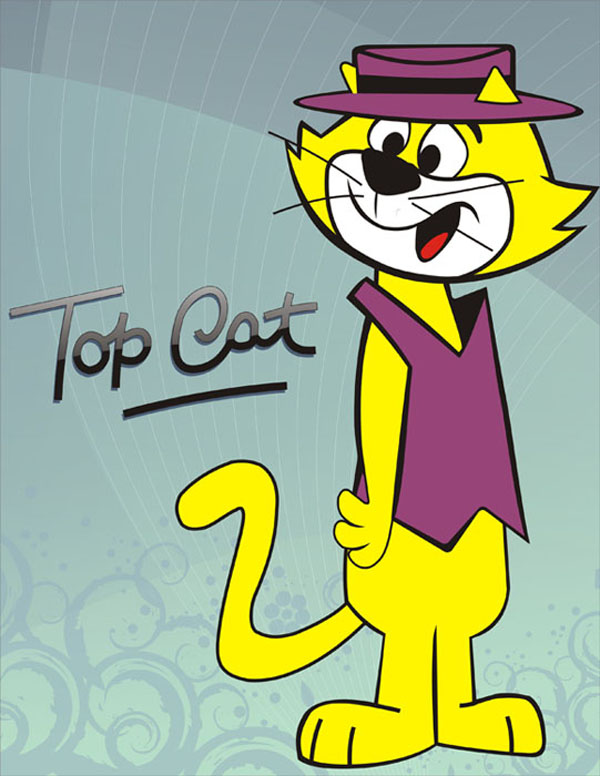 Hanna-Barbera's Top cat was a smash hit with the kids of the 60s through to the 90s. T.C the leader of a Manhattan alley cat gang-but oh so lovable!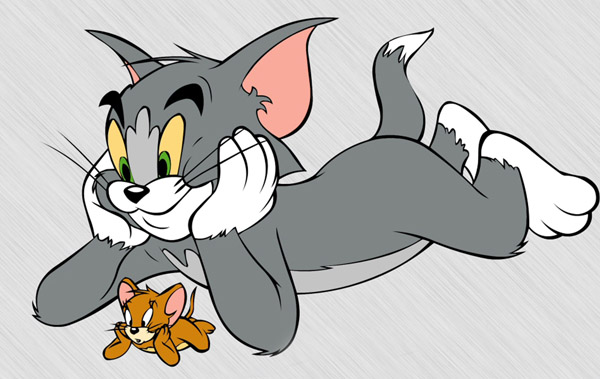 The classic Love/ Hate of relationships, Hanna-Barbera brought us Tom & Jerry back in the 40s and we have played cat and mouse ever since. We love Tom, always given the run around by that cheeky mouse!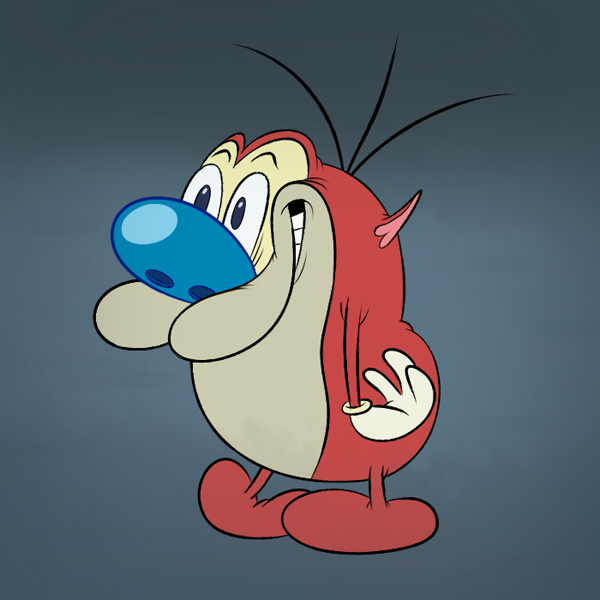 Ren and Stimpy is one of Nickelodeon's most popular shows, Stimpy the dim witted happy go lucky cat is actually called 'Stimpson'!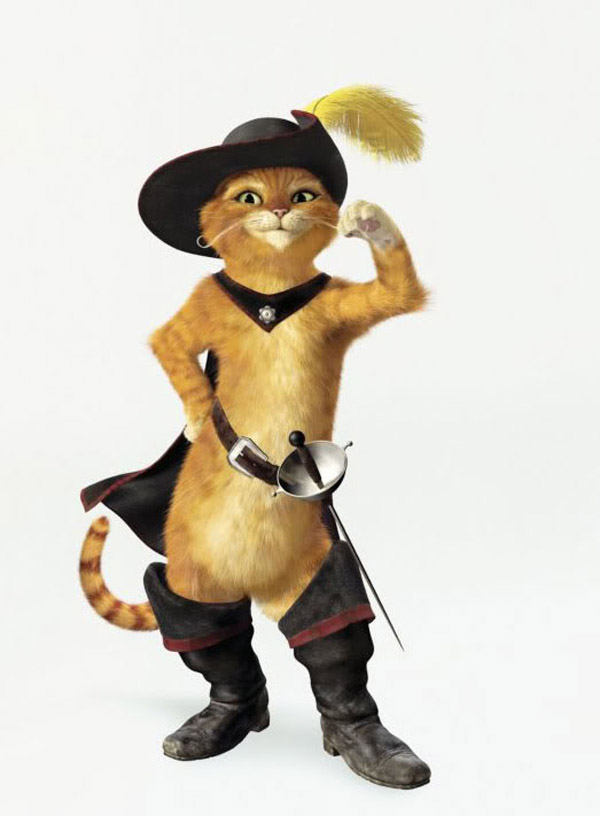 Puss in boots is also known as 'Master cat' or 'The Booted Cat' and in France is know by the name Le Maitre Chat) We love him for his cunning ways and clever trickery to woo the ladies!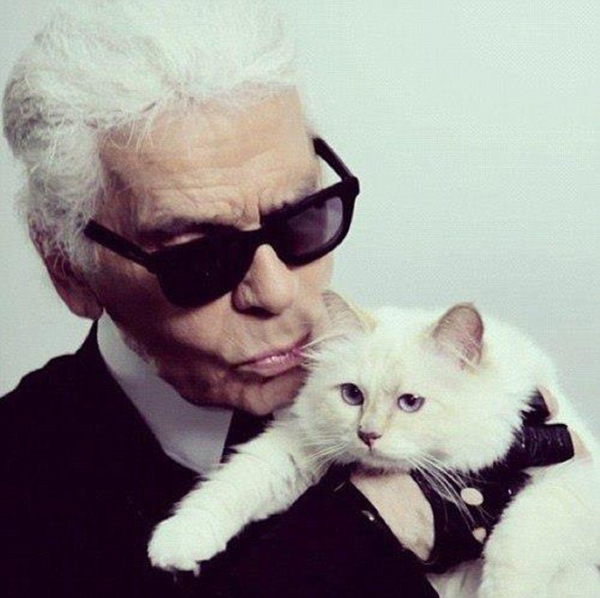 Oh how we would love to be Choupette, probably the most pampered of all the kitties in the world, we like to think Choupette drinks from Chanel cat bowls and sleeps in silk and wears the finest double C collars adorned scented with Number 5!!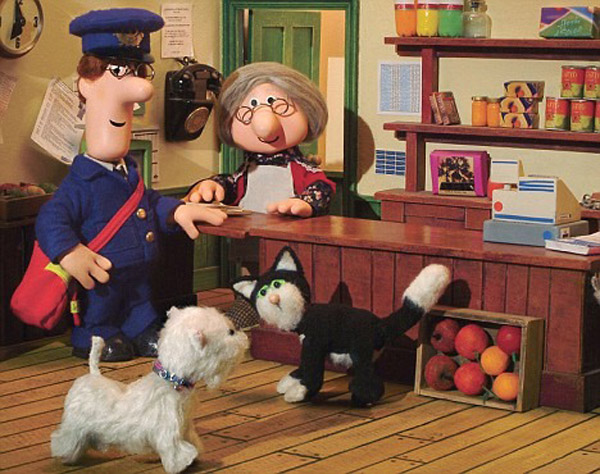 They say that dog is mans best friend but we all know its a cat and no one knows this more than Postman Pat and his black and white cat Jess!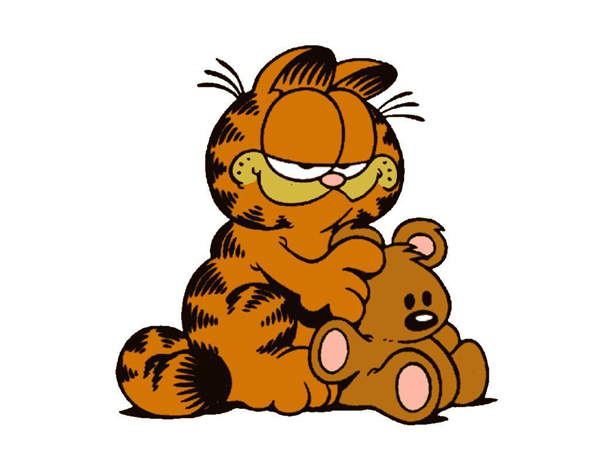 Garfield is not just a cute kitty, he is in fact a 
Guinness
 World record holder- The worlds most widely syndicated comic strip.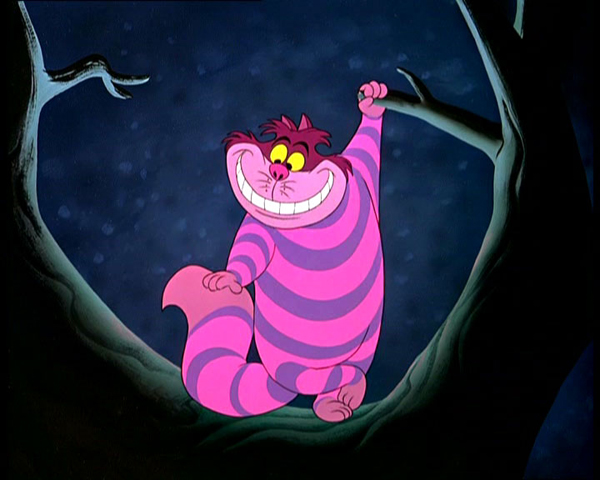 Yes Tiny is THE Cheshire cat, but there is another, we wish we had pearly whites like this!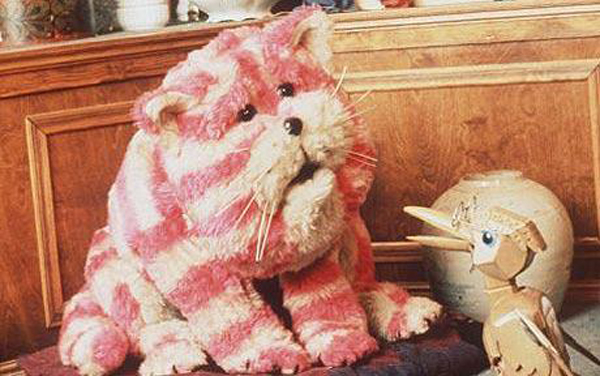 Last but by no means least,. Bagpuss...The old baggy cat that how could not love? See Tiny, you have nothing to worry about with turning 10!! In fact Bagpuss was named 'The children's favorite TV show' In  1999.